Syndergaard, Bryant Headline Baseball's Best All-Star Bargains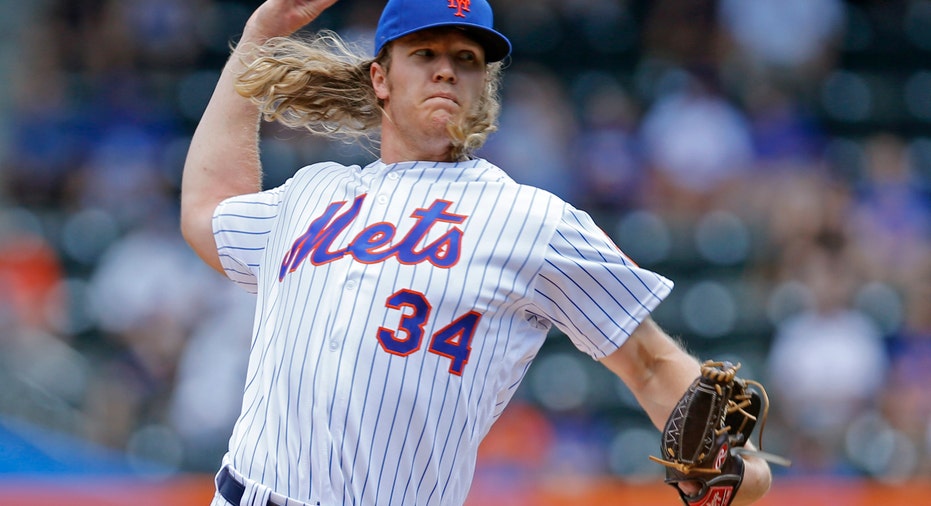 Flamethrower Noah Syndergaard and slugger Kris Bryant are among the best bargains in Major League Baseball, headlining a long list of young players who are heading to the All-Star Game.
Syndergaard, a starting pitcher for the New York Mets, earns the least amount of money compared to his value on the field, according to data compiled by FOXBusiness.com. This season's MLB All-Stars were ranked based on their 2016 salaries and wins above replacement (WAR) calculated by FanGraphs. Through Wednesday, Syndergaard posted 4.1 WAR. The right-hander will earn $535,375 by the end of 2016, or $130,579 per win above replacement.
Los Angeles Dodgers rookie Corey Seager is a close second, earning $130,769 per 1.0 WAR. The shortstop's 2016 salary is $510,000, while his 3.9 WAR is tied for ninth-best in the majors.
Wil Myers (San Diego Padres), Kris Bryant (Chicago Cubs) and Francisco Lindor (Cleveland Indians) also rank among the best All-Stars in terms of value. The Boston Red Sox have three bargains on the American League All-Star team: Xander Bogaerts, Jackie Bradley Jr. and Mookie Betts.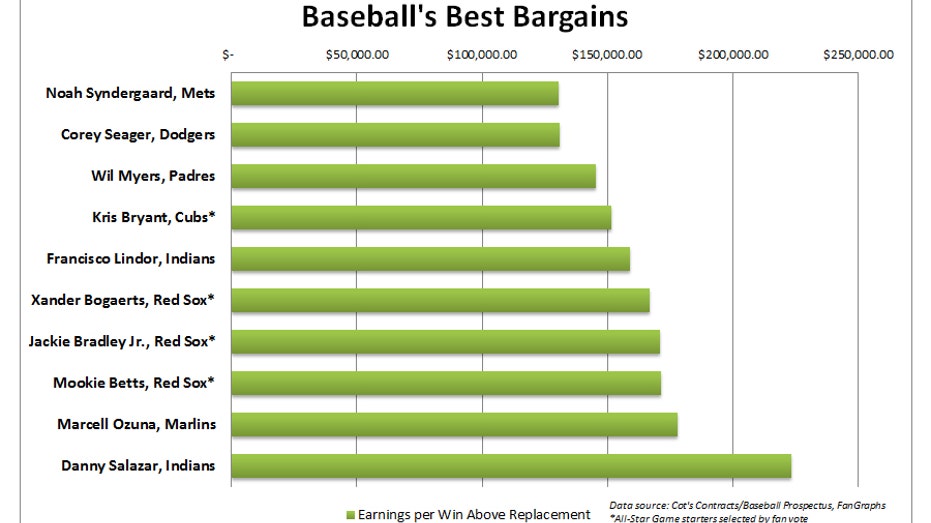 Unsurprisingly, the players that offer the best bang for the buck are young stars who have yet to reach free agency or become eligible for arbitration. New York Yankees relief pitcher Dellin Betances continues to make the major-league minimum of $507,500 this season but has recorded 2.1 WAR—better than Boston Red Sox closer Craig Kimbrel (0.8 WAR), who is making $13.8 million in 2016.
Cole Hamels, a veteran starting pitcher on the Texas Rangers, is paid the most per win above replacement. Still, the lefty has been one of the best pitchers in the AL, posting a 9-2 record with a 2.93 earned-run average. Hamels could be in line to start the All-Star Game for the AL team.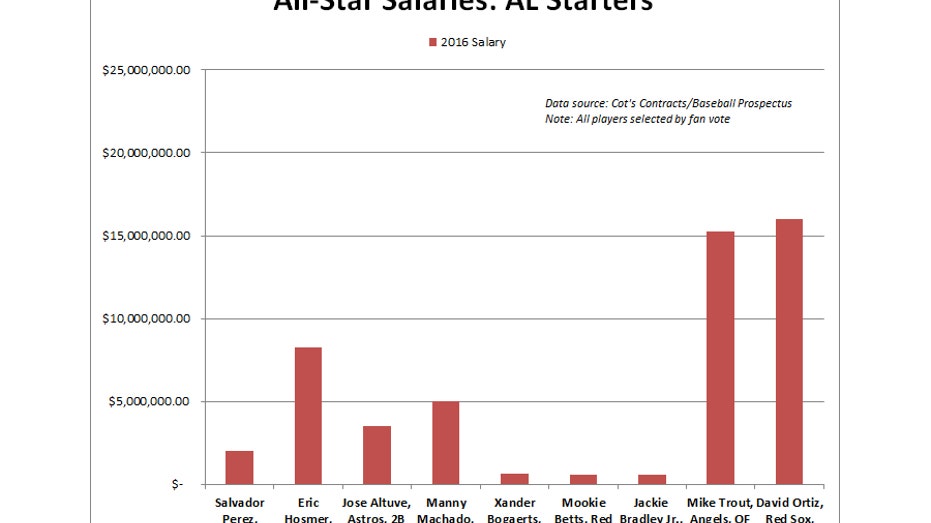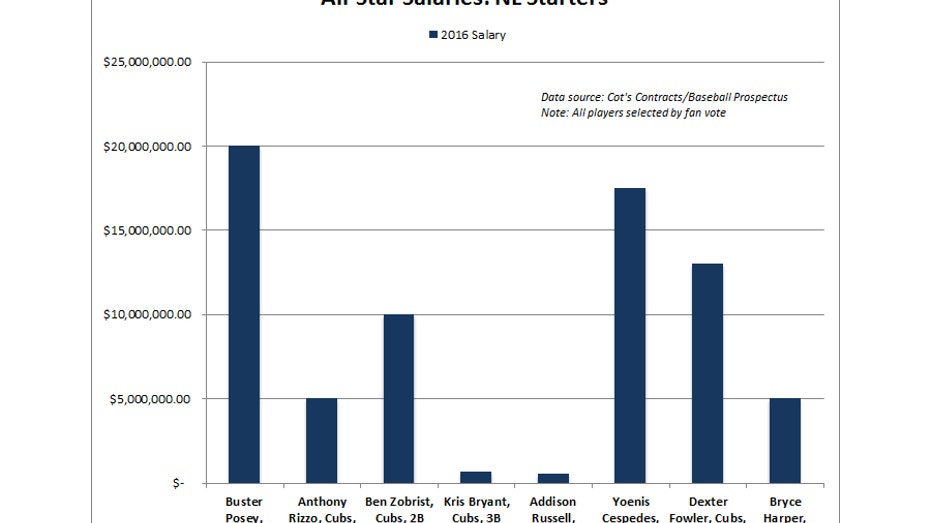 The rankings only include original All-Star selections. Some replacement players will be announced in the days leading up to the All-Star Game due to injuries. For one, Dodgers pitcher Clayton Kershaw is on the disabled list.
Kershaw is the highest-paid player on either All-Star team with a 2016 salary of $32 million. However, he ranks No. 53 among 68 All-Stars in terms of value, thanks to an MLB-leading 5.5 WAR.