Swiss watchmakers expect challenging U.S. market this year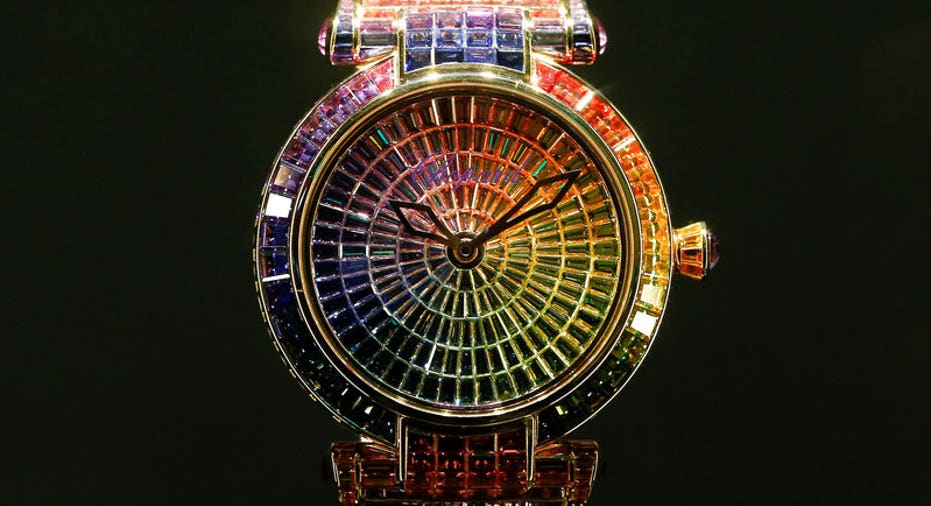 BASEL, Switzerland (Reuters) - Swiss watchmakers expect the market to stay challenging this year with the United States, their second-biggest market, showing no signs of recovering, executives told Reuters at an industry fair in Basel.
Swiss watchmakers are grappling with declining sales in their biggest markets -- Hong Kong and the United States -- and have been hit by tourist shoppers avoiding Europe for fear of extremist attacks.
The trend for shopping online has also kept buyers out of stores, said Efraim Grinberg, chairman and chief executive of Movado Group Inc. (MGI) .
"We see a significant retail shift, especially in the U.S. The acceleration of the digital shift over the last five years has led to less traffic to retailers," he told Reuters in an interview on Thursday.
"You're seeing some adjustments, but they'll take time to materialize. Retailers have to up their game to make venues more exciting and there's also a shift to online sales," he said, adding he didn't see that resolving very quickly.
Shipments of Swiss watches fell 8 percent in January and February, dragged down notably by a 12.4 percent decline in the United States, where shipments also dropped 9 percent last year.
U.S.-based MGI, whose brands include Swiss labels Movado and Ebel, on Monday reported a decline in sales and profits for the fiscal year to Jan. 31 and said it expected a mid single-digit drop in sales this year.
Ricardo Guadalupe, head of LVMH's Hublot brand, said U.S. sales were flat for the brand so far this year.
"The Americans don't have the same luxury watch culture, it's not like in China where people love mechanical watches," he said.
Laurent Dordet, at the helm of Hermes' watch business, said sales were improving at Hermes boutiques, but multibrand retailers were still facing difficulties in many markets, notably the United States, due to excess stock.
Industry major Swatch Group gave a more optimistic forecast last week, forecasting a 7-9 percent rise in sales for 2017.
(Reporting by Silke Koltrowitz; Editing by Victoria Bryan)