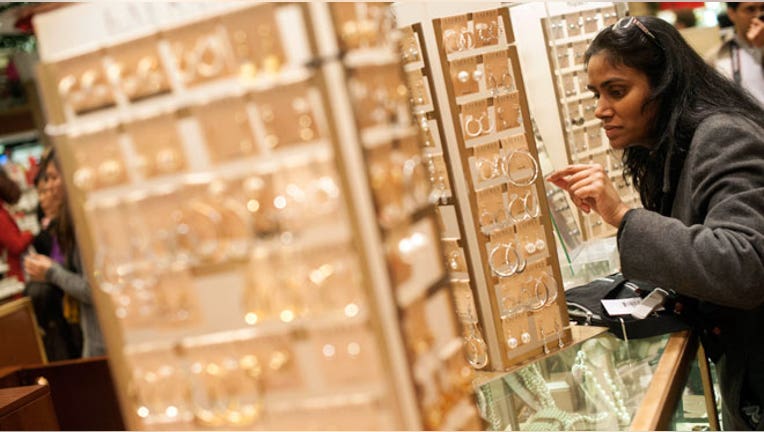 Welcome to OnSale at FOXBusiness, where we look at cool deals and insane bargains.
Book a romantic trip for cheap. Shop Macy's for gift ideas and give to the American Heart Association. And save big when you order and send flowers early.
Suite Deals
Valentine's Day falls on a Thursday this year, so why not take advantage of a long weekend with your love for less? Hotels.com has a great sale going on, with discounts of up to 30% on rooms in  major cities including Dallas, Denver, Chicago and New Orleans.
Accommodations vary across price points, and include great deals on luxury hotels. The discounts are available for a limited time so be sure to make a reservation before Feb. 14 for travel between Feb. 10 and Feb. 18. Go to Hotels.com to learn more. If you don't see what you're looking for, Priceline and Expedia also have some travel deals for two. Check it out at Priceline.com and Expedia.com.
Share Red
Target (NYSE:TGT) wants to help you find the right gift for every Valentine on your list, including your pet. The list keeps budgets of all sizes in mind, from gifts for $25 to $100. Check it out at Target.com.
Macy's (NYSE:M) also has a Valentine's Day gift guide for girls and guys, with free shipping on purchases of $99 or more. Delivery by V-Day is guaranteed if you order by February 10. Get an extra 15% off and free shipping at the semi-annual jewelry sale with promo code SHINE. Feeling lucky? The retailer is also offering a sweepstakes for an 8-day trip to France – no purchase necessary. If you're over 18, text FRANCE to 62297 before Feb. 14 or click here to learn more.
Don't forget that February is also Heart Month, and Macy's is implementing its own red campaign. For every Facebook, Twitter or Pinterest post with the #MacysGoesRed hashtag, Macy's will donate $2 to the American Heart Association, up to $250,000. Learn more about how you can fill the heart on Macy's Facebook page.
Bouquets on a Budget
Flower delivery service 1800Flowers is offering a 40% discount on items from its Valentine's Day collection to those who order now by phone or online. Bouquets and gifts start at just $20, excluding shipping and taxes. Want to send your Valentine a little early? Deliveries scheduled for February 11 or 12 get 25% with the discount code VDAYEARLY25.
Know of a cool deal or insane bargain? Email the goods to OnSale@FOXBusiness.com or follow us on Twitter and share the wealth.