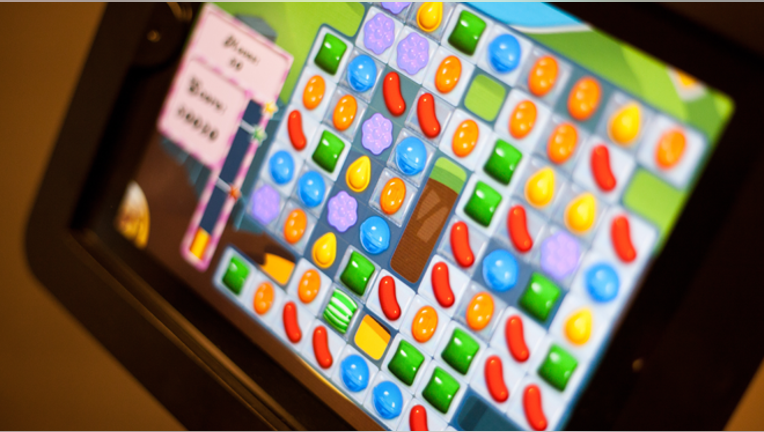 Mobile game maker King Digital Entertainment will soon find out if its shares are as addicting as users say its blockbuster puzzle game "Candy Crush Saga" is.
King filed paperwork with the Securities and Exchange Commission Tuesday morning for an initial public offering worth up to $500 million.
According to the F-1 SEC filing, an average of 128 million daily active users played King's games more than 1.2 billion times per day in December 2013. In the fourth quarter, 73% of the company's gross bookings were mobile users.
King listed revenue of $602 million for the fourth quarter of last year, compared with $22 million in the first quarter of 2012. The company also said it earned a profit of $159 million in the fourth quarter, up from a loss of $1 million in the first quarter of 2012.
The company said it plans to list its shares on the New York Stock Exchange under the symbol "KING."
In addition to the well-known "Candy Crush Saga" game, King titles include "Pet Rescue Saga," "Farm Heroes Saga," "Papa Pear Saga" and "Bubble Witch Saga." King, which was founded in 2002, said it believes "Candy Crush Saga" is "one of the largest interactive entertainment franchises of all time."
Other online game makers have also gone public, including Zynga (NASDAQ:ZNGA), whose shares are currently trading 51% below their December 2011 IPO price of $10.
"We believe the inherently social nature of our games, our data-driven marketing processes, our cross-platform technology infrastructure and massive player network are key competitive advantages," King said in the filing.
King said it has only raised $9 million of primary capital to date and generated positive cash flow from operations each of the last nine years. Gross bookings surged to $632 million from $29 million between the first quarter of 2012 and the fourth quarter of 2013.
King's games are available to users for free, however players can buy virtual items.
The underwriters of the expected IPO include JPMorgan Chase (NYSE:JPM), Credit Suisse (NYSE:CS), Bank of America Merrill Lynch (NYSE:BAC), Barclays (NYSE:BCS) and Deutsche Bank (NYSE:DB).