Sweat Equity? Private Equity Firms Bulk Up Investments in Fitness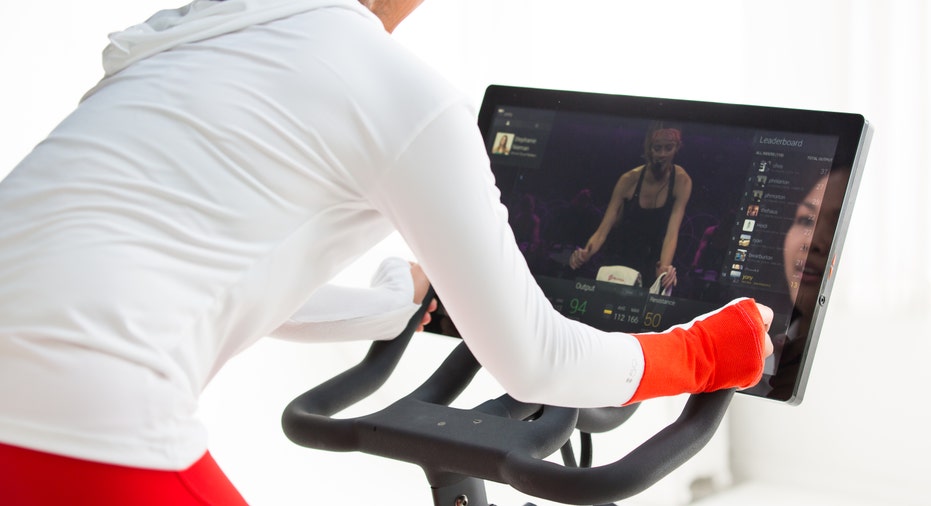 Private-equity firms are working up a sweat trying to get in on the latest fitness crazes.
Group fitness chain Barry's Bootcamp is reportedly talking to private-equity firms – or considering a sale -- that could place the company's value around $100 million, according to The Wall Street Journal. And in the past few months, private-equity firms such as Catterton Partners, Tiger Global Management and Roark Capital Group have all invested in fitness concepts.
"The investment community doesn't see the fad risk it may have seen four to five years ago … There's great stickiness with the customer –great affinity—and an opportunity to expand," said Flywheel CEO Jay Galluzzo. Flywheel, a boutique spinning chain with 25 locations in the U.S. and one in Dubai, received a strategic investment in April led by the Benvolio Group (run by Coach (NYSE:COH) executive chairman Lew Frankfort) and Catterton Partners.
Galluzzo said there had been significant inbound interest from private-equity firms for a while prior to the investment this spring. While he declined to share revenues or exact timelines, Galluzzo said Flywheel quickly became profitable after launching in 2010. Outside capital, he explained, has been used to drive quicker expansion; the company is currently looking to expand its presence in the Middle East and Europe in addition to the U.S.
Small Footprint, Big Money
S.L.T. founder Amanda Freeman is no stranger to the fitness space. Prior to starting S.L.T., which promises an intense cardio workout on a souped-up Pilates machine, Freeman launched Vital Juice, a free daily email newsletter focusing on health and wellness. Freeman sold Vital Juice to start Tasting Table for an undisclosed sum in 2012.
"I've had private-equity interest, and there are a few I've spoken to … It's a huge space right now and a lot of people are interested in it," said Freeman. She said she's currently exploring a number of opportunities with private-equity partners.
Freeman, who had also been a trend forecaster, said the boutique fitness concept may in fact be "trendy" – but don't call these chains a fad.
"The longstanding trend … is that people want the best version of one workout. A gym offers a ton of options, but they're watered down versions of everything. Increasingly clients want the best," said Freeman.
And "the best" comes with a hefty price tag. Single classes at S.L.T. cost $40, though high-volume packages bring down the per-class cost slightly. Classes are limited to about 10 people, and the average studio is about 1,500 square feet.
Freeman is focused on urban areas and wealthy suburbs such as Westchester County, Long Island and northern New Jersey. And while the cost may cause sticker shock, Freeman said there's no shortage of clients willing to pay up for a better bikini body.
"We have 13 or 14 classes a day – we have people who want to work out at 6:30 a.m., 3:30 p.m. and 8:30 p.m. You're not going to find that in every city," said Freeman, whose original studio is in midtown Manhattan.
Freeman said private-equity investors say they're interested in S.L.T. because of the strong brand and customer following.
"And they're obviously looking at margins and growth potential," said Freeman. SLT currently has six locations, and Freeman plans to more than double that number by the end of next year.
Subscription Models Spell Success
One venture investor, who spoke on the condition of anonymity, said the boutique fitness space has gained a lot of private-equity attention because fitness chains are relatively easy to grow. The subscription-like nature (many chains offer monthly or annual packages) and the predictable cash flow make fitness chains a good bet for private-equity firms.
Peloton, which closed a $10.5 million Series B this spring, caught the eye of Tiger Global Management's Lee Fixel with its unique spin (pun intended) on the spinning craze. Tiger Global led the round, which brought Peloton's total funding to $14.4 million.
Peloton's core product is a $2,000 at-home spinning bicycle. CEO and co-founder John Foley, formerly the e-commerce president at Barnes & Noble (NYSE:BKS), created a sleek bike with a 22-inch, waterproof tablet built in that streams on-demand spin classes in the vein of a Flywheel or SoulCycle class. Users pay $39 a month for unlimited classes – a good deal, he said, given that it costs roughly as much to take a single class at those chains.
Foley said the idea for Peloton was inspired by Amazon's (NASADAQ:AMZN) Kindle Fire – a product he studied closely while at Barnes & Noble overseeing the Nook.
"What I saw happening was a curious thing. Amazon was selling [the Kindle Fire] for $150 --making it for $250 – but getting the devices into people's hands, so they could spend money for additional content," explained Foley. "It wasn't a tablet; it was a content delivery platform."
Foley said Peloton is well-capitalized coming off the recent round, but he's still receiving a lot of calls from other private-equity firms. Like Freeman and Galluzzo, Foley is adamant that these businesses can continue to grow and prosper for the long term.
"I grew up in 70s and 80s with Richard Simmons … Coached classes is not a fad – it's only increasing. To me it's a human concept, not a fad concept," he said.