Swap Your Stuff and Find the Best Room Rate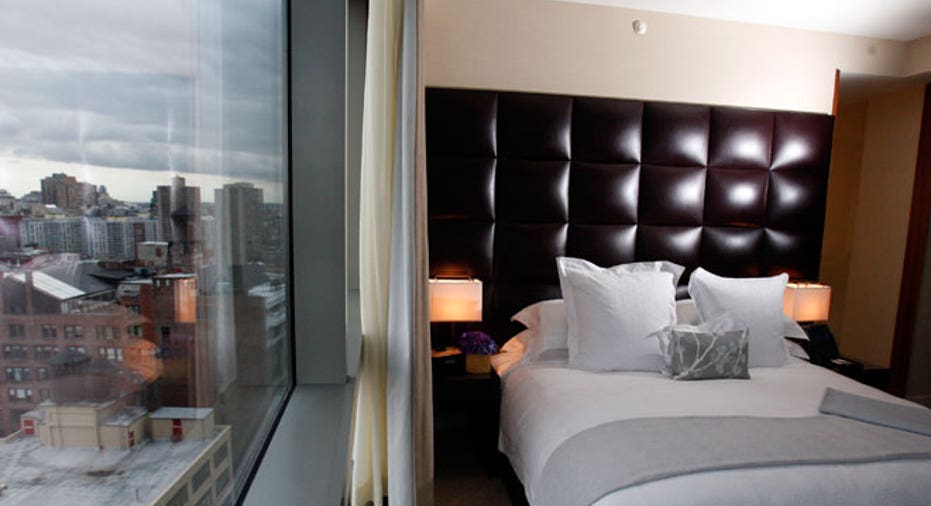 Welcome to OnSale at FOXBusiness, where we look at cool deals and insane bargains.
Trade what you have for what you want with this wallet-friendly website. Rent a wedding dress with the help of this new website, and always get the best bargain on a hotel room with this awesome new tool.
Swap-and-Save
A new network of more than 500,000 bargain-hunting shoppers can trade their new or gently-used items on Swap.com, and save a bundle in the process.
To sign up, you can create a new login or use your Facebook credentials and then provide a bio to tell other users about you. After that, you're all set to upload the items you want to swap – last year's brand new designer handbag, an unwanted smartphone, or a pair of jeans you bought on a whim, which now sit unworn in your closet.
The site has a host of categories, including handmade goods, concert and event tickets, gift cards and coupons. It's completely free--you only pay for shipping to send your items to another Swap user. You can also invite your friends to join you, and link your Swap.com account to your Etsy or Twitter page.
Rent-a-Dress
Brides-to-be who are looking for the perfect designer dress will want to check out a new site called Nearly Newlywed.
The site features dresses from the likes of Elie Saab, Vera Wang, Nicole Miller, and Carolina Herrera--designers' creations which are nearly impossible to find for a manageable price. For example, a silk, Grecian-style gown from Nicole Miller, which has a retail price of $1,900, is available through Nearly Newlywed for $850. Want something more sparkly? Try a crystal and silk chiffon gown from Elie Saab – it usually retails for $8,000 but is available on the site for $5,400.
You can also browse for the perfect reception dress, engagement party ensemble, or rehearsal dinner dress. The Nearly Newlywed Guarantee lets a bride return the dress if they decide not to keep it. Shipping is free and there's also a personal shopper feature available.
Cheap Hotel Rooms
If you've every booked a hotel room, thinking you snagged a great deal, and then later found out you could've saved $100 by waiting another week or two, you should definitely visit Tingo.com.
Tingo lets you browse a number of hotels for a specific date and location and book the best deal. Sometimes, the best deal will be a "Money Back" room which means the site will monitor that booking price. If the price drops, Tingo will re-book your room at that lower rate – for free – and refund you the difference. Each time the price drops, Tingo will send you an email. You'll get a Money Back refund on your credit card several days after you check out.
Know of a killer deal or insane bargain? Email the goods to OnSale@FOXBusiness.com and share the wealth.