Survey: Distracted Workers Costing Companies Millions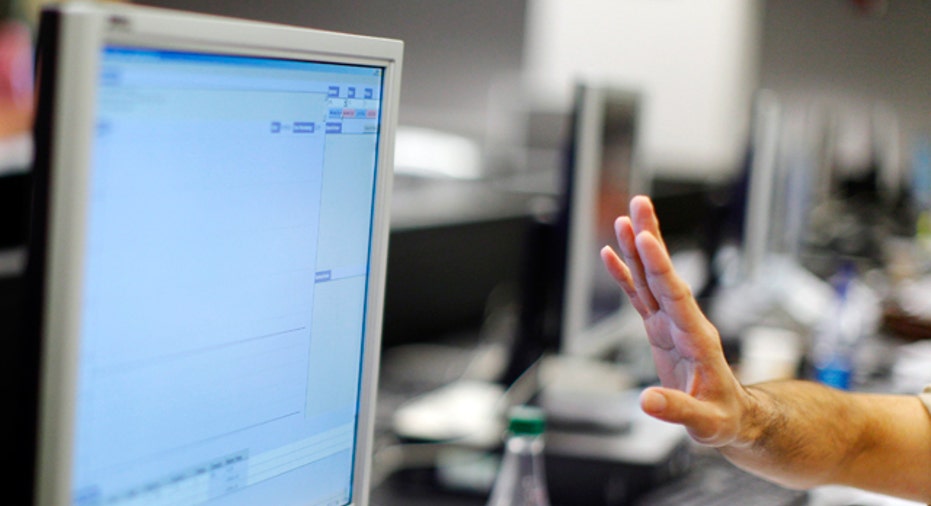 It's not necessarily your employees checking their personal e-mail or chatting on Facebook all day costing your company money. According to a recent survey, distractions caused by these things, along with badly designed office technology can cost some businesses more than $10 million a year.
The survey conducted by software company harmon.ie and research firm uSamp, found that nearly 60% of work interruptions involve tools like e-mail, social media, text messaging and instant messaging, as well as switching windows among standalone tools and applications. The survey also found that 45% of employees work for only 15 minutes at a time or less without being interrupted, and 53% waste at least one hour a day due to various distractions.
The survey was conducted among 515 workers in sales, marketing, human resources or legal departments for U.S. companies with 1,000 or more workers. These distractions cost businesses $10,790 a year per worker, according to the survey.
David Lavenda, vice president of Marketing and Product Strategy for harmon.ie, said he was surprised to find that employees waste a ton of time searching for work documents on their computers. Respondents said they spend an average of 2.5 hours a week trying to find the documents they need in multiple locations—corporate and cloud. This is an average of 16 work days each year—enough to account for an employee's vacation time.
"Companies are investing in more technologies, and these are all things that are supposed to add productivity, make people available and able to do things quicker," Lavenda said. "It's a huge advantage to have people be accessible all the time, but people don't realize how much time they waste."
Having multiple devices at one's desk contributes to the issue of being distracted—65% of respondents said they utilize up to three additional monitors, sometimes simultaneously with their main computer screen when they work.
"People are just being pushed to the limit for how long they can be interrupted," Lavenda said.  "There is a feeling that we are always being inundated with information."
Some workplaces are adopting strategies to help tackle this issue and keep their workers focused, even though some of the time lost is due to company structure or policy. Nearly 70% of respondents said their employers have implemented policies or technologies to minimize distractions, and 73% said they have adopted self-imposed techniques to stay concentrated on their work.
The number one way companies discourage diversion is by blocking social networking tools, according to 48% of respondents. Other companies use online usage pattern tracking (29%), training (25%), use of an "enterprise collaboration and social platform" that brings information together in a single window (13%) and no-Facebook (6%)-or-e-mail Fridays (3%).
Eric Morgenstein, principal of talent and HR solutions at Buck Consultants, said employees today are absolutely bombarded by many different channels of communication. Some of this can be streamlined through a company's human resources department, by tailoring both e-mail and snail mailing lists to only relevant recipients.
"Target email lists so that they are relevant to the individual," Morgenstein said. "This will reduce the redundancies of communications."
Also, rather than instituting strict policies regarding Web use, including personal e-mail and Facebook, Morgenstein said companies should accept their employee's use of such tools, within reason.
"A number of organizations do try to block it, but it's better to embrace it than block it," he said. "But people need to understand the etiquette as well, and what is appropriate."
Employees are often glued to their smartphones and laptops after office hours, which Morgenstein said has come to be expected of workers in many companies. This may not be the case in a world where workers are interrupted less and can therefore accomplish more during the workday.
"People feel they need to instantaneously respond," he said. "Especially people who are deadline-driven and need to produce certain things according to schedules and commitments."