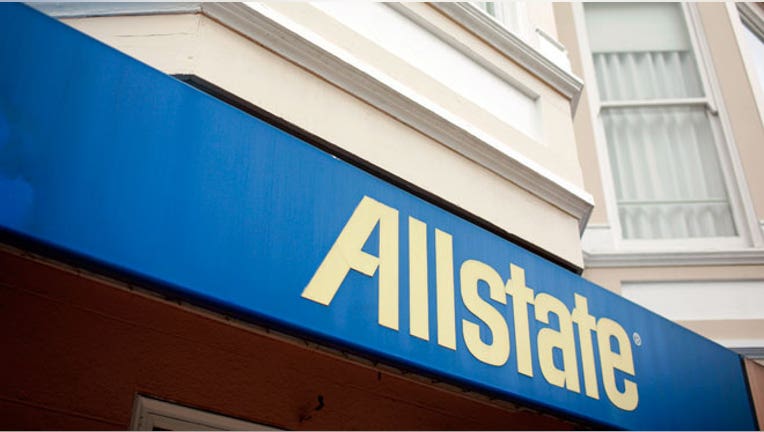 Drivers and insurance companies have very different ideas about what should determine auto insurance rates, a new survey from the Consumer Federation of America (CFA) finds.
A majority of the 1,010 people surveyed told the nonprofit consumer watchdog they believed their rates should be based on specific driving behaviors and history. Insurance companies currently use a variety of non-driving factors such as credit history and ZIP code to set rates.  All states except New Hampshire require car owners to buy some kind of insurance or proof of financial responsibility.
Percentage Rating Each Insurance Factor as "Very Fair" or "Somewhat Fair:"
87%        Traffic accidents caused
85%        Moving violations such as speeding tickets
74%        Number of years with a license
66%        Age
61%        Miles driven
45%        Location of residence
33%        Occupation
32%        No previous insurance because no car
31%        Level of education
31%        Credit score
30%        Gender
"Insurers are permitted to use factors such as education and occupation in setting prices even though these factors have nothing to do with driving and discriminate against lower-income drivers," says Stephen Brobeck, spokesperson for the CFA.  "Premiums should largely reflect factors such as accidents, speeding tickets, and miles driven, over which drivers have some control and which directly affect insurer costs."
The insurance industry, in response, says the ability to more precisely measure risk lowers rates for good drivers.
"Consumers have never had more options in terms of the number of insurers competing for their business, offering them an unprecedented ability to compare prices, shop and save," says Robert Hartwig, president of the Insurance Information Institute (III).
III data show average car insurance expenditures at an inflation-adjusted 20-year low.
Insurance companies are not alone in looking at non-driving history. Almost all states will revoke a driver's license for reasons that have nothing to do with driving. (See "59 ways to lose your license -- without a ticket.")
The Poverty Penalty
Some of those non-driving factors can have a huge effect on rates.
Where you live, for example, can change the rates you are quoted by thousands of dollars, even for the same driver in the same car. (See "The most and least expensive cities for car insurance.") Insurance companies use their claims experience in a particular ZIP code to forecast how likely you are to file a claim.
Credit scores are similarly predictive, insurers say.  Research has shown that people with bad credit tend to file more claims -- and they wind up paying more both for credit and for car insurance. (See  "The double whammy of bad credit.")
The upshot is that many drivers without accidents or tickets pay car insurance rates that unfairly target poorer people, the CFA says.
To illustrate its point, the CFA asked five major insurers for rates in moderate-income ZIP codes in five cities, using a 35-year-old with a clean driving record and good credit as its sample.  Then it asked for rates that considered the non-driving factors.
In Baltimore, for example, the driver would pay $2,696 a year to Progressive for Maryland's legal minimum liability coverage. But that number shrinks to $2,574 a year is the driver owns a home. It falls to $2,212 if she is married -- and to $1,450 a year if she moves to a higher-income ZIP code.
"Low- and moderate-income families who are disadvantaged by insurer pricing policies need affordable liability coverage so they can drive legally," says Brobeck.  "The fact that these families often can't obtain this coverage helps explain why so many risk fines, or even imprisonment, by driving without insurance."
A Very Expensive Gamble
In some states, as many as 25% of drivers are uninsured, according to the Insurance Research Council. Nationally, the number is about 14%.
"The problem cuts both ways," says CarInsurance.com consumer analyst Penny Gusner. "The more drivers who can't afford insurance, the more that other drivers have to worry about." (See "Why you don't have enough uninsured motorist coverage.")
Some states have tackled the issue by ramping up the possible punishments for uninsured motorists. "No pay, no play" laws limit the legal options for accident victims who are uninsured. Some states give police the right to have the driver's vehicle towed and impounded.
California has gone the other way, steering low-income drivers toward its Low Cost Automobile Insurance Program, which offers reduced coverage at a reduced price -- a $350 or less per year.
"People don't realize that going without insurance will cost them a fortune in the long run," Gusner says. "Fines are just the start. Once you've got a no-insurance ticket on your record, you'll pay a lot more when you go to comparison-shop for insurance again."
The original article can be found at CarInsurance.com:Drivers to insurers: Watch our driving, not our wallets