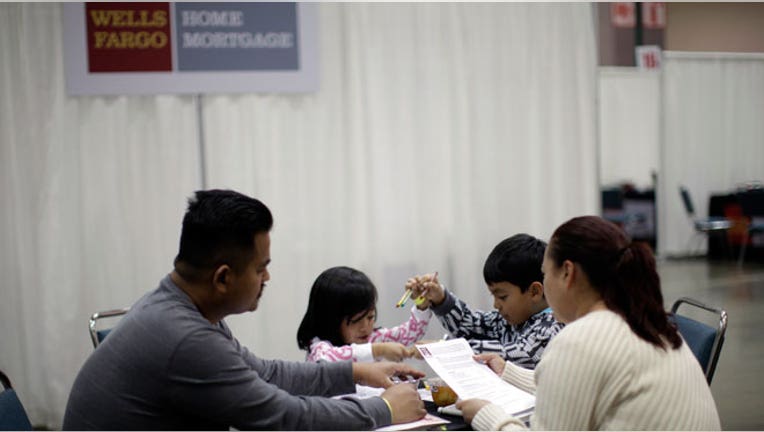 Are we creeping back into our bad, old financial habits? A survey released Monday suggests so: The number of Americans who say they prepare a budget is falling, while the number increasing their spending is rising.
According to its 2014 Consumer Financial Literacy Survey, three-fifths of adults in the U.S. say they do not have a budget. The survey was commissioned by the National Foundation for Credit Counseling.
Meanwhile, the percentage of adults spending less compared to the year before has steadily dropped since 2009, when, in the immediate aftermath of the recession, 57% of respondents said they were pulling back. The number of financial downshifters has fallen every year since, to 29% in 2014.
The survey's data prompted NFCC President and CEO Susan Keating to call for increased financial literacy. "Without a solid foundation on which to base everyday financial decisions, Americans are on a slippery slope as they begin to rebuild their financial lives following the Great Recession," she said in a press release.
The biggest financial worries for those polled in 2014 were not enough savings set aside for an emergency, at 16%, and retiring without enough saved, also at 16%. Some 34% said in 2014 that they did not have any savings, excluding retirement savings, up from 31% in 2013.
In better news, the percentage of U.S. adults carrying credit card debt from month to month has steadily dropped, from 44% in 2009 to 34% this year. Six percent of those polled reported credit card debt of $10,000 or more, the same figure reported in 2009.
Lack of knowledge about credit scores and reports was high, with 40% saying in 2014 that they didn't know why, how to or even that they could access their scores. Twelve percent said they received their credit reports and didn't feel they needed their scores as well. Sixty percent of those polled said they hadn't ordered or received their credit scores in the last year.
When asked the same questions about credit reports, 33% said in 2014 that they didn't know why, how to or that they could access their reports. A full 65% of those polled said they hadn't received their credit report in the past year.
Harris Poll conducted this poll online from March 4-6, surveying 2,016 people who were 18 and older. Figures are weighted where necessary to align them with the full U.S. population. A unit of the credit reporting bureau Experian sponsored this year's survey.
See related: Healing your inner financial child, More infographics
To use the graphic on your site, use the following code: