Survey: 53% of Doctors Support National Legalization of Medical Marijuana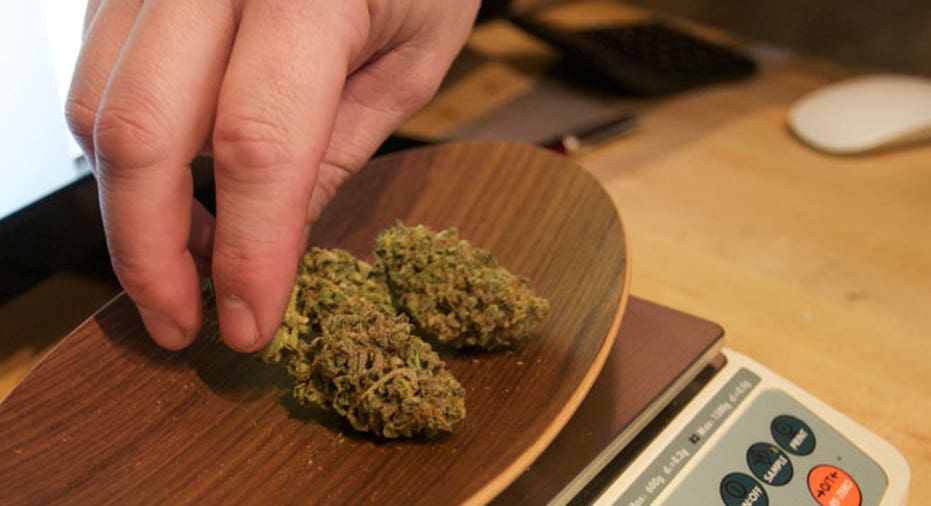 Medical marijuana might be legal in 21 states, but it is still not widely prescribe by doctors across the country—despite the majority of doctors and patients supporting its use.
According to a survey by online medical resource WebMD, 69% of doctors and 52% of patients polled say marijuana delivers benefits.
"Regardless of past restrictions, a majority of patients and doctors see
marijuana as delivering real benefits to treat patients," says Michael Smith, chief medical editor at WebMD in the research report. "Uncertainty is the next largest
response, with 37% of patients unsure of marijuana's benefits versus 20% of doctors."
Among the nearly 1,500 doctors surveyed, 82% of the physicians in favor of medical marijuana were oncologists and hematologists. What's more, a wide majority of respondents say medical marijuana should be an option for patients.
However, the support of legalized marijuana has its limits, according to the survey: 53% of doctors and 51% of consumers oppose legalizing it nationally for recreational use.
WebMD and its Medscape unit polled 3,000 consumers along with 1,500 doctors for its report.
Support for medicinal use of marijuana is strong even in states where it's illegal. According to the survey, 50% of doctors practicing in states where it's banned say it should be legalized, while 52% of doctors practicing in states that are considering legalizing it for medicinal use support the practice. Forty-nine percent of consumers living in states where it's not legal support legalizing medical marijuana.
Smith says the findings of the survey indicate the medical community supports the use of medical marijuana, but more studies are needed to boost doctors' confidence as to where medical marijuana can help and where it may not. "Despite more than 20 years of anecdotal evidence about the medicinal effects of marijuana, doctors and consumers remain in search of answers," he said in a recent press release.
Even with growing support for the use of cannabis to treat medical conditions, the number of doctors prescribing it is low, at least among survey respondents. According to the report, 2% of doctors and 7% of patients said they used medical marijuana.
Currently 21 states, plus Washington D.C. have made medical marijuana legal. Recreational use of marijuana among those 21 and older is legal in Colorado and Washington. There are currently 12 states, including New York, Montana and Delaware considering legalizing marijuana for medical or recreational purposes.
Even with support among doctors for medical marijuana, doctors and patients are wary about the side effects of marijuana for medical use. According to the report, 51% of patients said they were unsure about the side effects, but only 9% feared they were severe. Doctors, on the other hand, were split between the side effects being mild to moderate.  Despite the potential side effects, 45% of patients and 49% of doctors say the benefits of medical marijuana outweigh those risks.