Surprising Business Failures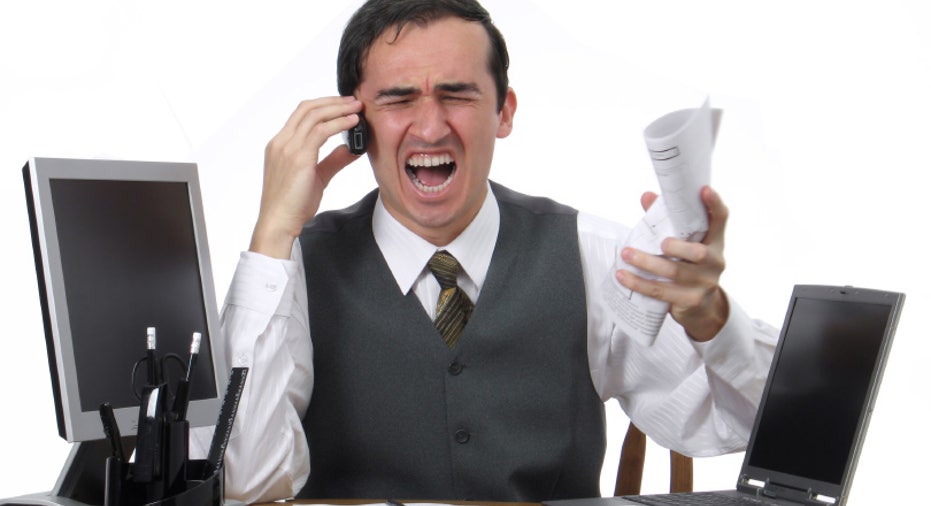 These companies went from flying high to being big-name failures. What can you learn from their mistakes?
It's been three years since the Sharper Image shuttered its retail stores after filing for Chapter 11 bankruptcy, and mall shoppers still feel the void. So what went wrong with a brand that was beloved for carrying merchandise everyone seemed to want?
For that matter, what drove A&P — once the largest U.S. grocer, with 16,000 stores — to dwindle to 400 outlets before its executives, in the words of CEO Sam Martin, began "availing ourselves of Chapter 11" in December 2010?
How did 25-year-old Blockbuster, the biggest name in movie rentals, spiral from revenues of $4.5 billion in 2000 to losses of $152 million in 2010, when it finally took "action to become financially stronger" (as chairman and CEO Jim Keyes described the launch of bankruptcy proceedings last September)?
Even as I'm writing this, MySpace CEO Mike Jones just announced that the social networking site is halving its workforce as part of "tough but necessary changes." Translated: Another once-major player is struggling to address financial and strategic challenges.
If the big guys can get blindsided by market conditions, small-business owners have to wonder, "What about us?"
Lessons from the fallen
The obituaries of folded businesses are one of a kind; there's no single path to failure. There are, however, two prevailing mistakes:
1. Owners or executives get sidetracked, losing their focus and discipline.
2. Customer interest and enthusiasm ebbs, and the business takes too long to notice or react.
- The Sharper Image lost focus. It went from a catalog brand known for innovative and exclusive offerings to a chain of stores featuring merchandise people could find elsewhere — for less. To capture sales, it turned to buy-now infomercials that evolved into single-product pitches for the Ionic Breeze air purifier, a product that neither fit the Sharper Image brand nor, according to Consumer Reports, met its effectiveness claims. Tumbling revenues and hefty legal expenses unhinged the enterprise.
- A&P lost market appeal when customers shifted their shopping to warehouse clubs, discount outlets and Walmart supercenters. To respond, A&P shuttered outlets but remained saddled with lease costs. It also bore the weight of operating a dwindling number of stores under not one, but seven brand names — a strategy so far-flung that when executives announced they would sell non-core assets to assure liquidity, financial analysts questioned which those might be.
- Blockbuster let past success blur its view of the changing marketplace, continuing to open outlets and add fees while customers were bolting for Netflix and Redbox grocery-store kiosks. When it finally made changes, it did so by adding a candy and popcorn section that customers neither wanted nor needed.
At great cost to each company, these examples give free lessons that can spare others from similar fates.
Takeaway advice
Inoculate your business from disaster. Ask yourself these questions:
- Are your owners and executives involved and interested? If not, assign management functions to those who are. Waning interest is a first step toward weakening of business focus, brand image, sales growth and customer loyalty.
- Do customers still want what you're selling and like how you're selling it? Analyze sales patterns, conduct research, and interview loyal customers. Then strengthen what's working and eliminate or change what isn't.
- Do you assess customer enthusiasm before introducing an innovation or change? Be aware that most failures result from a mismatch between business and market interests.
- Does internal resistance to change slow your ability to seize opportunities or thwart threats?Ban the words "that's not the way we do things." Failing to automate, failing to innovate, and waiting too long to implement changes create a formula for disaster.
- Are you committed to operating andadapting your business? Failed companies teach what happens to businesses that don't balance the two. The moment you sense change is necessary, use the word ADAPT as an acronym: Assess your situation, Determine where opportunity hides, Aim efforts to play to your strongest capabilities, Plan your turnaround, and Take action.
Stay focused, maintain discipline, and continuously adapt to customer tastes, trends and demands. The failure of one-time huge brand names is all the proof you need: Waiting isn't a solution.