Surprise U.S. Sales Slump Sparks 2Q Miss at McDonald's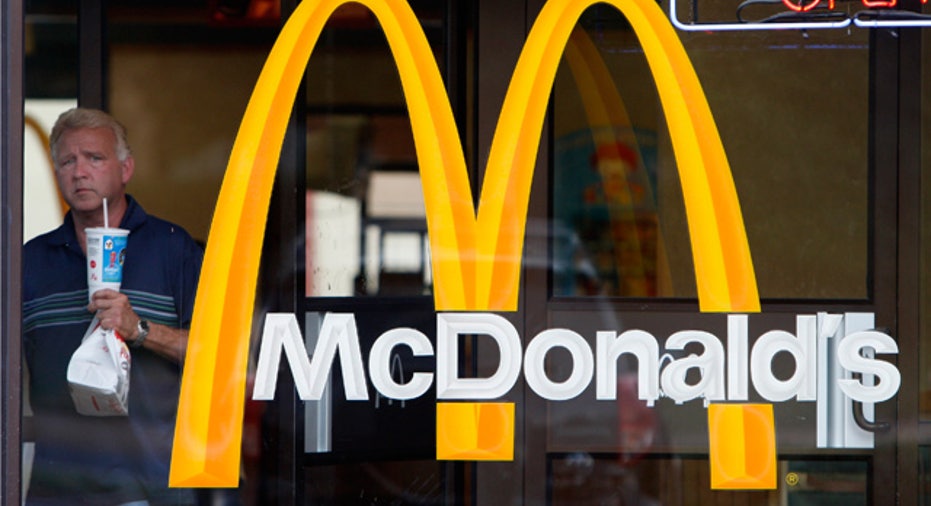 Hurt by shrinking U.S. sales, McDonald's (NYSE:MCD) disclosed a weaker-than-expected 3.7% rise in second-quarter profits on Monday and warned "economic uncertainty is pressuring consumer spending."
Shares of the world's largest hamburger chain retreated about 2% in premarket trading in the wake of the earnings miss.
McDonald's said it earned $1.4 billion, or $1.38 a share, last quarter, compared with a profit of $1.35 billion, or $1.32 a share, a year earlier. Analysts had called for EPS of $1.40.
Revenue rose 2.4% to $7.08 billion, compared with the Street's view of $7.09 billion. Operating margins dipped to 31% from 31.2%.
McDonald's said its global same-store sales increased 0.9%, trailing forecasts for a gain of 1.4%. U.S. same-store sales dropped 0.2%, widely missing estimates for a jump of 1.7%.
The company said its European same-store sales rose by an in-line 0.2%, while sales in the Asia-Pacific, Middle East and Africa region increased 1.1%, nearly doubling estimates for a gain of 0.6%.
In a statement, McDonald's CEO Don Thompson acknowledged that the "informal eating out market remains challenging and economic uncertainty is pressuring consumer spending."
Wall Street punished McDonald's for the disappointing numbers, driving the Oak Brook, Ill.-based company's stock down 2.54% to $97.72 in premarket trading. McDonald's has rallied almost 14% so far this year, trailing the S&P 500's 18.6% gain.