Super Bowl 51 TV Ratings: Gaga Sees Spike, but Patriots' Comeback Can't Top Record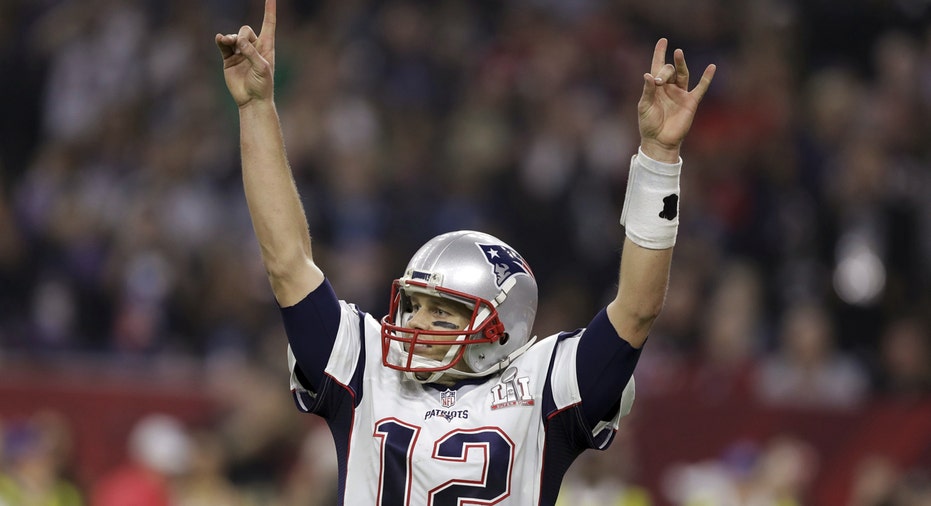 More than 100 million viewers watched Tom Brady's thrilling comeback against the Atlanta Falcons in Super Bowl LI, but it wasn't enough to deliver a record television audience on FOX, according to Nielsen data.
The New England Patriots' 34-28 victory drew an average audience of 111.3 million viewers on FOX, according to Nielsen. That number was down slightly compared to Super Bowl 50 in 2016, which garnered an average audience of 111.9 million viewers on CBS.
This year's big game drew an additional 1.72 million viewers on the FOX Sports Go digital streaming service, as well as more than 650,000 viewers on FOX Deportes, for a combined viewership total of 113.7 million.
Super Bowl XLIX in 2015, which drew a 49.7 overnight rating and 114.4 million viewers, remains the most-watched television program in history.
This year, the Patriots' win earned a 48.8 rating in overnights and 72 audience share, according to Nielsen Media Research, meaning that nearly three-fourths of American households tuned in to watch history as Brady and Patriots head coach Bill Belichick won their record fifth Super Bowl.
Super Bowl LI's audience spiked during Lady Gaga's halftime show, which generated a 50.0 rating.
Trailing 28-3 at halftime, the Patriots rallied to score 31 unanswered points to cap the largest comeback in Super Bowl history. Brady, who threw for 466 yards, was named the game's most valuable player for the fourth time.