Super Bowl 50 Ticket Prices Hover Near $5K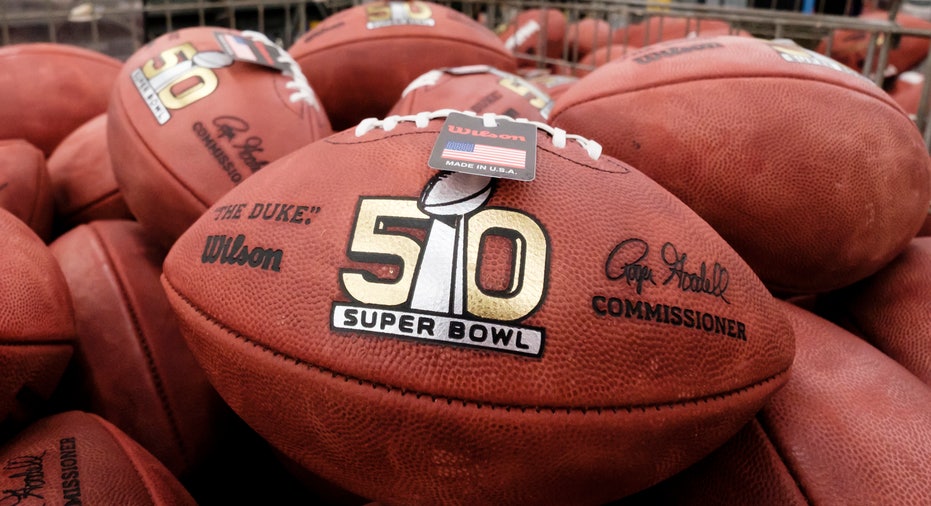 Super Bowl 50 tickets are slightly cheaper on the secondary market than they were about a week ago, according to data from resale sites. But with less than a week to go until the Big Game, you'll still need a spare five grand to watch the Carolina Panthers face off against the Denver Broncos in person this Sunday – and that's before hotel accommodations and airfare.
As of Monday morning, the average list price for a seat at Levi's Stadium in Santa Clara, California stood at $4,861.95. That's a decline of about 20% from this time last year, when the average listed price for a ticket to Super Bowl XLIX between the New England Patriots and Seattle Seahawks was $6,103, according to TiqIQ, a secondary market ticket price aggregator. As of January 24th, the average list price for a Super Bowl 50 ticket was $6,007.74.
Super Bowl prices routinely drop once the initial demand for tickets is met, according to Chris Matcovich, TiqIQ's director of data and operations.
"In terms of the price drop, we see this almost every year for the Super Bowl (minus last year)," Matcovich told FOXBusiness.com.  "Usually, right after Championship Sunday, the demand spikes, with both fan bases looking to purchase.  But as the game gets closer, [we] find that most of the demand at the price point has been satisfied or, in some cases, [fans] cannot logistically get to the game anymore.  Thus, the brokers start dropping price to get rid of the tickets."
Last year, the average ticket price for Super Bowl XLIX spiked to nearly $10,000 on TiqIQ before kickoff. The average price hovered between $2,000 and $4,000 from 2010 to 2014.
Tickets to this year's Big Game have an average final sale price of $4,499.14, with luxury suites selling for as much as $356,800, according to TiqIQ. The "get-in price" for the cheapest ticket at Levi's Stadium is currently $3,080.
StubHub, another online ticket marketplace, said Super Bowl 50 tickets are selling for an average of $5,134 on its site, up from an average of $4,222 one year ago and an average of $2,516 at Super Bowl XLVIII in 2014. But tickets are less expensive than they were on StubHub on January 26th, when the average price was $5,461.
Meanwhile, the thousands of football fans who will travel to the San Francisco Bay area for Super Bowl 50 will have to pay a premium to stay at hotels near Levi's Stadium. Hotels located within 10 miles of the arena are charging an average nightly rate of $448, according to TripAdvisor (NASDAQ:TRIP).
Customers willing to travel a bit further on the day of the game are getting a slight discount. Hotels located between 11 and 25 miles from Levi's Stadium are charging an average of $340, while rooms between 26 and 50 miles away cost an average of $344.
In all, hotel rooms are 53% more expensive than they were in Phoenix before Super Bowl XLIX and 61% more expensive than they were in the greater New York City area before Super Bowl XLVIII, according to the website's data.
Residents of the Panthers' home state of North Carolina and the Broncos' home state of Colorado will account for an estimated 35% of Super Bowl travelers. Round-trip airfare from Denver currently costs an average of between $400 and $700, depending on which California airport travelers choose for arrival. Panthers fans have it even worse, with the average round-trip from Charlotte, North Carolina costing anywhere from $640 for San Francisco International Airport to a whopping $1,582 for Monterey Regional Airport.