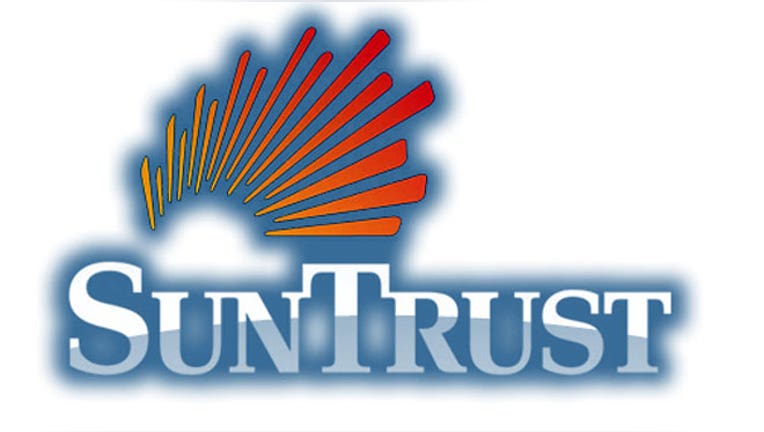 SunTrust (NYSE:STI) seemed to be the latest bank being targeted with a denial of service attack Wednesday afternoon in a chain of cyber attacks that hit Capital One (NYSE:COF) on Tuesday and other Wall Street majors last month.
The "Izz ad-Din al-Qassam Cyber Fighters" in a blogpost late Monday said it would target Capital One on Tuesday, regional bank SunTrust on Wednesday and Regions Financial (NYSE:RF) on Thursday.
A handful of users are reporting on Twitter and SiteDown.co that they're having issues accessing   SunTrust's e-banking website. That's different from some of the earlier attacks where customers couldn't access the main customer website altogether.
When attempting to log on, some customers have been complaining of receiving one of two error messages: "Server Unavailable" or "Server is too busy".
"We have seen increased traffic today and have experienced some intermittent service availability, but will decline additional comment at this time," a SunTrust spokesperson told FOX Business.
On Tuesday, SunTrust told FOX Business that it was "aware of the threat" and was working to mitigate any disruption to clients should an attack occur.
The Izz ad-Din al-Qassam Cyber Fighters has been targeting the U.S. financial sector through denial of service attacks, which is a common method used by hackers that causes sites to function much more slowly than usual or can even temporarily bring them down.
The group has threatened to pursue more cyber attacks next week and has long said it will not stop until a video mocking Islam first posted to YouTube is removed from the Internet.
The same group that threatened SunTrust earlier this week has also claimed credit for the attacks carried out against Bank of America (NYSE:BAC), Citigroup (NYSE:C), the New York Stock Exchange, Wells Fargo (NYSE:WFC), PNC Bank (NYSE:PNC) and US Bancorp (NYSE:USB) last month.