Sunny Outlook for Small Business in 2011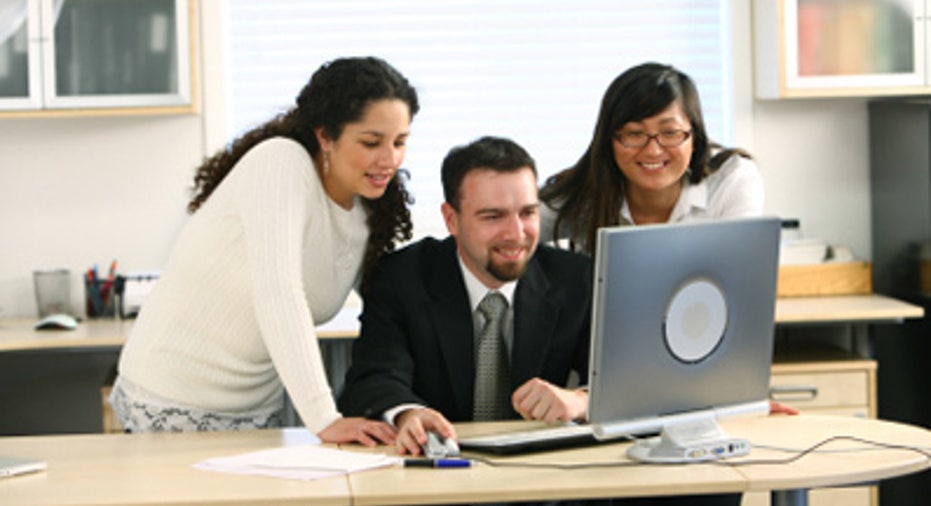 Things seem to be looking up for employment and small businesses across the country, according to monthly data released Wednesday by payroll firm ADP.
According to ADP's report on private-sector job growth in December, of the 297,000 jobs created that month (the most reported in the history of the survey), companies with fewer than 50 employees accounted for 117,000 of the jobs. Those with between 50 and 499 accounted for 144,000 jobs. It remains to be seen if Friday's more-closely watched government report will follow suit, but economists say they are optimistic.
Raymond Keating, chief economist at the Small Business & Entrepreneurship Council, said he was "pleasantly surprised" at the private growth ADP cited for December. Following the November elections, business owners have shifted their mindset in some ways, he said.
"The extension of the 2001 and 2003 tax cuts for two years was positive, or at least non-negative," Keating said. "In general, it seems to be a case of gridlock in Washington is much better than what business has been battered with over the past two or three years."
Certain things are still unclear for small business owners; however, such as what the planned health-care reform will have on insurance costs in the year ahead and beyond.
"I still expect economic growth and job creation to be uneven and under-performing for the foreseeable future," Keating said. "As we get closer to the 2012 elections, greater clarity could provide a boost to the economy—depending, of course, what the clarity is revealing."
Keating said the most critical thing to watch for in the U.S. Labor Department's version of the report, which will be released Friday, is the employment data from the household survey, which he believes better captures start-up and small business activity.
"That survey will tell us if the labor force is starting to grow again," he said, "which reflects confidence among individuals."
With ADP's findings, there is a great argument that we'll see new businesses springing up throughout the beginning of 2011. For those looking to put on their own entrepreneurial hat this year, focus on getting funded "smartly," according to Molly Brogan, vice president of Public Affairs at the National Small Business Association. Starting up a business on personal credit may feel necessary, but is never smart, she said.
"It's not taking a second mortgage on your house just yet, or letting business debt sit on a personal credit card," Brogan said. "Be smart about your finances and where you are getting your money."
Keating echoed this advice, encouraging current or hopeful small business owners to get creative about funding.
"Knock on all doors," he said. "Banks are starting to get easier on the loan front, but you need to get very creative about where you get funding and financing. Small business owners are known for finding their way through difficult times."
Brogan also had advice for any hoping to open their own Ameican Dream in the New Year: she said a big priority should be building a strong list of resources to which can be turned to whenever and often.
"It's taking the time to know where to look," she said. "You can't figure everything out on your own as a small business owner."