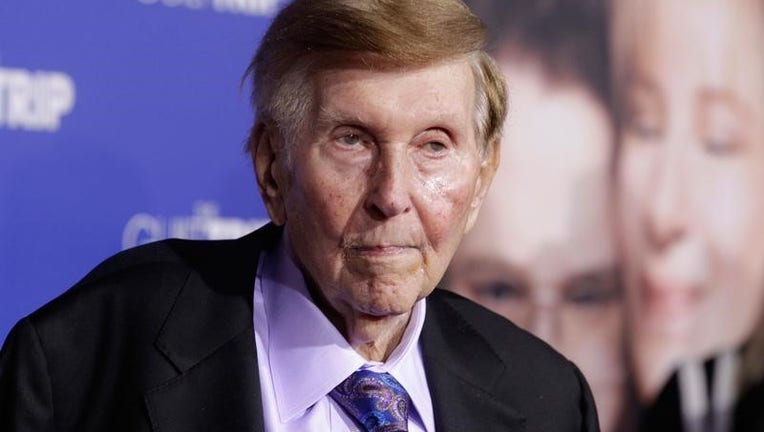 Controlling shareholder Sumner Redstone will step down from the Viacom board of directors after the company's annual meeting in February, according to a company filing on Friday.
The 93-year old Redstone, who has not attended an annual investor meeting since 2014, will continue to participate in meetings in a "non-voting" role, according to the filing.
It was Redstone's decision to step down, according to a source familiar with the situation, who did not want to be named because discussions were private.
Redstone's decision to step down from the board formally marked the end of an era for the elder media mogul, who once was actively involved in Viacom's day-to-day activities.
Redstone and his daughter Shari Redstone control Viacom, which owns cable networks including Comedy Central and Nickelodeon, and CBS Corp , home to HBO and shows like "The Big Bang Theory," through their privately held movie theater company National Amusements Inc.
The announcement came just days after Sumner and Shari Redstone withdrew a proposal for CBS and Viacom to explore a merger.
Redstone stepped down as executive chair of the board last February to become chairman emeritus. He was replaced by then-Chief Executive Officer Philippe Dauman, who resigned in August after losing a fight for control of the company to the Redstones.
Redstone stepped down as executive chair of CBS when he became chairman emeritus at Viacom. A CBS spokesman declined to comment if Redstone would step down from the CBS board. CBS' proxy comes out in the spring because it operates on a different fiscal calendar than Viacom.
Viacom is working to turn itself around as it has suffered from declining ratings and advertising revenue.
Shares of Viacom rose 3 percent, or $1.12, to $36.03 in morning New York Stock Exchange trading.
(Reporting By Jessica Toonkel; Editing by Anna Driver, Nick Zieminski and Meredith Mazzilli)