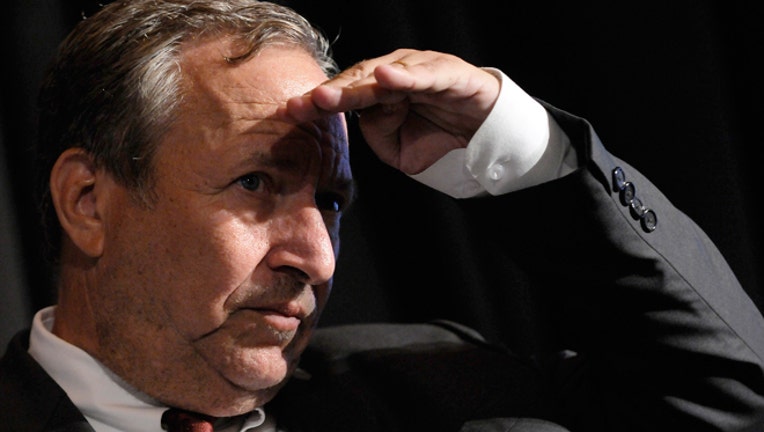 Former Treasury Secretary Larry Summers withdrew his name from consideration as the next chairman of the Federal Reserve, citing concerns about a potentially caustic confirmation process.
Summers was considered a leading contender for the top job at the central bank to replace current chief Ben Bernanke.
"I have reluctantly concluded that any possible confirmation process for me would be acrimonious and would not serve the interest of the Federal Reserve," Summers said in a letter to President Barack Obama.
Obama said in a statement late Sunday Summers was "a critical member of my team as we faced down the worst economic crisis since the Great Depression, and it was in no small part because of his expertise, wisdom, and leadership that we wrestled the economy back to growth and made the kind of progress we are seeing today."
The president added, "I will always be grateful to Larry for his tireless work and service on behalf of his country, and I look forward to continuing to seek his guidance and counsel in the future."
Stocks Rally as Yellen Emerges as Front-Runner
Todd Schoenberger, managing director at LandColt Capital, said Summers' exit paves the way for a more dovish Janet Yellen to take the top spot at the central bank. Still, he said a Fed Chief Summers would have been a better choice, praising him for his "legendary" ability to go against the grain and do what he believes is in the best interest of the nation's economy.
"Wall Street will praise the idea that a decision on Yellen is imminent, and that she is most likely to continue to stay with the current Bernanke thesis.  But the country is, once again, entering treacherous territory and questions will soon be asked why four rounds of QE hasn't produced enough juice to ignite a robust economy," Schoenberger said.
The news ricocheted across financial markets, with stocks in the U.S. rallying 1% on the back of the news on Monday. Meanwhile, traders bid up American debt, sending the yield on the benchmark 10-year Treasury bond slumping 0.098-percentage point to 2.789%.
The move was "mainly due to Mr. Summers' publicly stated views suggested he was likely to be less accommodative than the current front-runner, Vice Chair Janet Yellen," analysts at Barclays told clients on Monday.