Summer driving: Edmunds' picks for Memorial Day car deals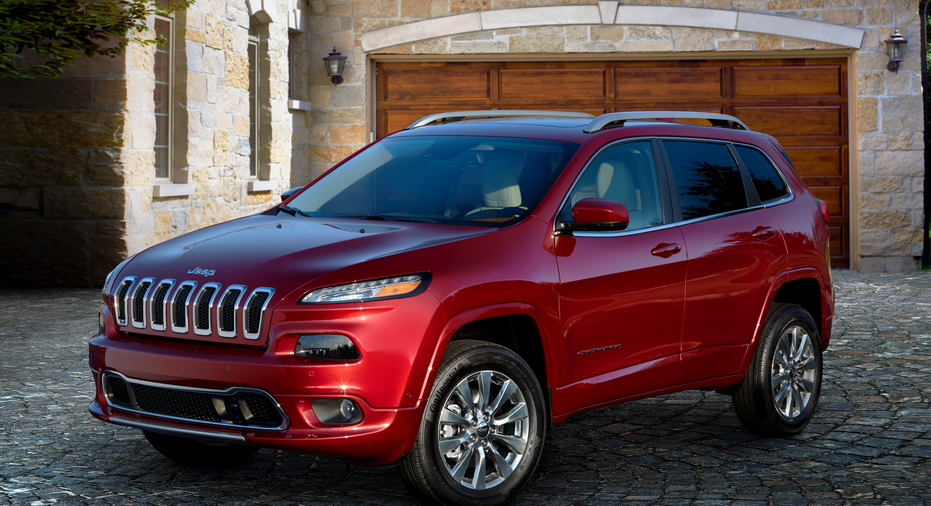 Summer is the busiest selling season at car dealerships. The weather is nice, people have more time to shop, and the discounts are attractive enough to get buyers' attention. Dealers also make full use of the summer's holiday weekends, beginning with Memorial Day. Get ready for balloon-decked lots, inflatable eagles and scads of car ads.
While Memorial Day is far from a peak bargain weekend, the benefits of shopping now are a wider selection of cars and a better chance of finding a vehicle with the options you want in the color you prefer. Bargain hunters who wait until the end of the year have to make do with whatever vehicles the dealer has on hand.
For shoppers who want both variety and bargains as they shop around Memorial Day, we've selected a range of vehicles — including SUVs, trucks and sedans — that currently have significant discounts. The average savings shown are based on discounts from vehicles listed by dealers on Edmunds. Some of the discounts come from dealer cash and manufacturer incentives.
Make sure you check the fine print on any Memorial Day offers you find, paying close attention to expiration dates and financing restrictions.
____
2018 Chrysler 300
Average MSRP: $38,611. Average discount: $5,710.
The Chrysler 300 is a large sedan, quiet enough to shut out the noise and bumpy roads along the daily commute but still bold in terms of its looks and the rumble of an available V8 engine. Our editors also like the 300's modern tech features, including an infotainment system that ranks as one of our favorites with its large touchscreen interface, wide range of features, and quick responses.
____
2018 Ford F-150
Average MSRP: $49,294. Average discount: $7,064.
The Ford F-150 truck offers an excellent blend of comfort, utility and resale value. America's best-selling truck offers a choice of several engines, but one stands out: the 3.5-liter V6 rated at either 375 horsepower or 450 horsepower in high-output configuration. Paired with a 10-speed automatic transmission, it's an appealing combination of power and fuel efficiency.
____
2018 GMC Acadia
Average MSRP: $43,712. Average discount: $5,603.
The 2018 Acadia was fully redesigned last year, which made it smaller and lighter than the previous model. Its handling and fuel economy improved at the expense of passenger and cargo room, but you'd be hard-pressed to notice unless you're in the third row. Whichever trim you choose, our editors recommend the V6 model. You'll appreciate its superior performance when you're carrying passengers or towing.
____
2018 Infiniti Q50
Average MSRP: $45,963. Average discount: $4,742.
Edmunds editors say that the 2018 Infiniti Q50 isn't quite as polished as some rival sedans, but it's a desirable and stylish alternative to the status quo. The Q50 with the 3.0t engine in particular delivers strong performance and comes with a lot of standard features at a reasonable price. Choosing between the Sport or Luxe trim level depends on your driving style and your appetite for nicer features. The Luxe, for instance, comes with a sunroof and maple wood interior accents.
____
2018 Jeep Cherokee
Average MSRP: $31,309. Average discount: $5,859.
The 2018 Jeep Cherokee stands out from its competitors thanks to its exceptional off-road ability. If your budget allows, our editors recommend the Trailhawk trim level. Its exclusive features make the most of the Cherokee's off-road abilities, and that's the main reason to buy a Cherokee instead of another crossover. Otherwise, the Limited Plus offers a nice set of features for a fair price.
____
2018 Nissan Armada
Average MSRP: $60,761. Average discount: $7,678.
Our editors found the 2018 Nissan Armada surprisingly luxurious and easy to drive. This big SUV offers ample power, room and utility. With three rows of seats, excellent towing capability and sophisticated four-wheel-drive chops, the Armada capably handles both the daily commute and the road less traveled.
____
2018 Ram 1500
Average MSRP: $45,726. Average discount: $7,107.
The Ram 1500 truck is being redesigned for the 2019 model year, but there's still much to like about the 2018 model. Our editors have praised the Ram 1500 for its capable engines, easy-to-use infotainment system, and the most comfortable ride you can get in a truck. Once you've picked an engine, several variants are available for the Ram, from the bare-bones Tradesman to the top-of-the-line Limited and the off-road-ready Rebel.
____
EDMUNDS SAYS:
These incentives are already available, so you can start shopping early to avoid Memorial Day weekend crowds at dealerships. Make sure you get several dealer price quotes to help in negotiations and determine the dealers that are more aggressive with discounts.
____
Author bio:
This story was provided to The Associated Press by the automotive website Edmunds . Ronald Montoya is a senior consumer advice editor at Edmunds. Twitter: @rmontoyaedmunds.
____
Related links:
Video: A Car Shopping Plan for Holiday Weekends https://bit.ly/2Ie9wyB