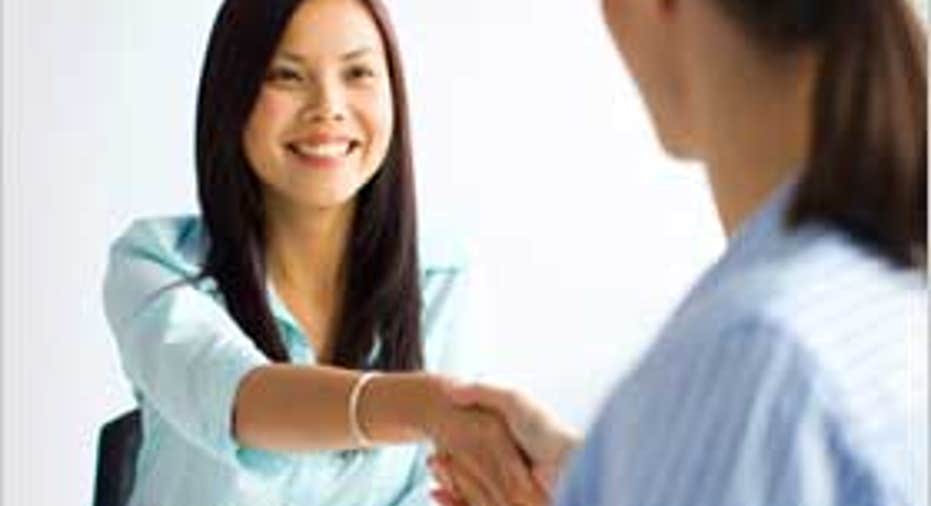 As your small business grows and expands, it makes sense to hire outside help to develop your website accordingly. Professional Web developers bring a deep understanding of the latest technologies and online marketing practices. But be prepared — you'll likely need to hire both a developer and a designer, and you should consider this a major business investment.
Although outsourcing website development can sometimes require spending thousands of dollars, the results pay off over time. The owners of a martial arts studio in New York City found an experienced developer to help improve their search engine optimization.
Redesigning the site is bringing many more potential customers through the door, says Carmen Sognonvi, co-founder and co-owner of Urban Martial Arts in the borough of Brooklyn. "We went from getting one or two leads per month through the site to now getting one or more leads per day."
Always do your homeworkWhen selecting a Web partner, you'll likely consider price, location and reputation. Yet what's paramount is finding an individual or firm that will spend time understanding your business's goals. A quality design firm should also provide granular information about how it works and how it will help you succeed.
"As a small-business owner, you probably don't want to work with someone who isn't eager to explain things in detail," says London-based marketing consultant Kimberly McCabe.Michael Lewis, an entrepreneur based in Santa Barbara, California, learned the hard way. In 2005, he was living in New York City and planning to launch a site delivering personalized news
He hired a local firm to help him design the site, yet neglected to research references, timelines and costs. All the work was handled by a team in India, and the results were disastrous: The design proceeded at a snail's pace, and time zone and language differences made communication with the offshore developers a struggle."I thought I was going to get some support from New York, but the owner was actually a student who didn't really have any role in the business." In the end, Lewis fired the team with his site only half-completed. He had run through his money and also lost the window of opportunity. "By the time I started over, the marketplace had shifted and there were too many competitors."
The personal touchWith his latest venture, Suite Arrival, Lewis has learned to thoroughly vet potential partners. He asks for a minimum of five references, looking for any conflicts of interest. He strives to get a solid understanding of how the firm or individual works and requests detailed information on pricing estimates. He's also a big fan of tapping talent in one's neighborhood. "If you take the time to ask around," says Lewis, "you can quickly learn who is good or not."
The team that built his current site, for instance, works in his office building. The face time spent carefully mapping out his business requirements and putting together storyboards has been invaluable, he says.
Finding an individual or firm that's willing to give personalized service is worth the extra time, attests Matt Griffin, founder and president of Baker's Edge, a company that develops specialized brownie and lasagna pans. Griffin interviewed several large, full-service interactive firms, but their proposals were too expensive and lacking originality.
Griffin wound up hiring a local five-person design firm. The firm, Wilkinson Brothers, has helped Griffin bring his company's "funky" personality to the site, but has also become the de facto marketing agency for Baker's Edge. Wilkinson Brothers helps with logo design and trade show graphics, sometimes at no charge. "We call them at any hour of the day and they are responsive," Griffin says.
There are, however, some downsides of using a smaller firm, Griffin says, including e-commerce limitations. "It would be great if we could have a more customized checkout tool. As we grow, we will likely find a third-party coder to help with this." When selecting a provider, it's critical to consider the firm's ability to handle emerging technology, such as site optimization for mobile phones and new platforms like the iPad.
Be prepared to make a significant investmentHiring a design firm that can take your business to the next level is no trivial investment. Baker's Edge has spent between $30,000 and $40,000 since hiring the firm in 2007 — yet the experience has been transformative, Griffin says. The company was selling 1,000 pans in 2007, but this year, he predicts Baker's Edge will sell up to 90,000 pans, due largely to sales and referrals from the website.
"For a small company, hiring [a Web team] is a gamble and will never be an easy process," Griffin admits. "We were very reluctant to do this at the beginning because we didn't have much money, but if there is one thing you want to spend on, it's to grow your Web presence."PollyTraylor is a former high-tech magazine journalist with CIO and The Industry Standard, among others. She writes about business, health care and technology from Golden, Colorado.