Subscription Programs: Turn Holiday Shoppers Into Repeat Customers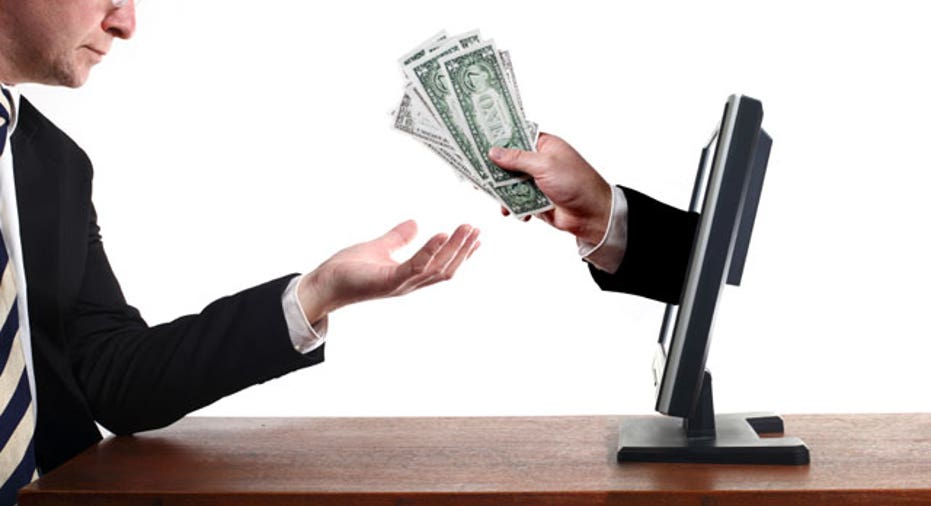 As a small business owner, marketing is undoubtedly a large part of your budget. And the stakes are never higher than during the high-volume holiday season.  From now through December, shoppers are primed to browse and purchase, and therefore, paid search, email, daily deals, website optimization, display and video ads and social marketing are on the top of your priority list.
But once you get that expensive holiday shopper, how do you keep them coming back? When it comes to customer retention practices, few business owners go beyond capturing customers' email addresses, or inviting them to like their Facebook page.
But there is another way to keep customers coming back: subscription programs.
Convenient subscription programs have emerged over the past few years as part of the essential toolkit of e-commerce giants like Amazon.com (NASDAQ:AMZN). But now any-size retailer can level the playing field with their own subscription services that are both cost effective and easy to implement.
It works like this: A customer arrives at your site, either through direct navigation, an organic search, or via a paid ad. Maybe you sell gourmet coffee and cookies. The customer buys a pound of French roast and a packet of shortbread. Your subscription service will offer the shopper a regular subscription, which he can change or cancel at any time directly on your website, to get his favorite products once a month. Now, instead of having to remember to come back to your site once a month, the customer gets the products automatically. As a retailer, you "lock in" a high-value, repeat customer.  Perhaps even surprise and delight them with a free gift after the first shipment to make this highly profitable customer feel even more special.
Of course, not every customer will sign up for a subscription. But if 3% of your customers enroll, you will see a significant boost in revenue. Our data show that these customers purchase 2-4x more frequently with no additional marketing spend on your part.
Here are four tips to get started with subscription commerce:
Do your research.  The first step is to understand the right technology for your business.  If you are looking at building your own program, be sure to assess the opportunity costs of pulling your Marketing and IT team away from other holiday projects in advance of holiday site lock down. If you decide to work with a third-party provider, making sure it understands the needs of your business, and what you are trying to achieve in terms of return on investment. 
Sweeten the pot by testing a discount or promotion. It is fairly standard to offer an incentive to customers who sign up for subscriptions. The incentive can vary:  a percent off might work for office supply retailers, while free samples might be the sweetener for beauty suppliers and exclusivity might be the winner for an apparel company. Be sure to test everything, and learn to hone in on the right offer for your customer base.  The subtle difference between subscription offer A and offer B can be the difference between a runaway success and a lackluster program.
Focus on total customer convenience.  Allow your customers to choose the products they want delivered regularly, as well as timing and delivery preferences.  Let them accelerate, skip and delay shipments 24/7 directly from your site.  And when their next delivery comes, surprise and delight them every so often with a free gift.  They'll stay for extra cycles, which further drives ROI.  Your subscription commerce provider should be able to recommend these types of best practices.
Upsell your subscribers with products that are relevant to their purchase to increase average order value. A week before a regular shipment goes out, send an email offering to add complimentary products to the order, or a offer a discount on related products. This can also be a great place to upsell them new subscription programs that are more 'club' focused, where you send them a new surprise in the mail every month or quarter.
Subscription programs are all about execution and if done right, they can differentiate your business and ensure that the acquisition dollars you are spending over the holidays earn you a locked in customer through 2012.
Greg Alvo is the Founder and CEO of OrderGroove, responsible for setting the overall strategic direction for the company and overseeing day-to-day operations. Greg founded OrderGroove in 2008 with the vision of improving lifetime value and retention for eCommerce.
Prior to OrderGroove, Greg held a variety of Sales and Business Development roles at Liquidation.com, a $250million B2B overstock eCommerce marketplace, where he was responsible for signing partnerships with some of the largest retailers, manufacturers and distributors in the world to handle their excess inventory through Liquidation.com's marketplace. In 2006, Liquidation.com went public on the NASDAQ during a successful IPO (LQDT).
Greg is a proud native of Miami, Florida and graduated from George Washington University with a degree in Entrepreneurship/Small Business Management. Prior to attending GWU, Greg founded Voteq, a computer consulting firm which he grew to over 100 clients nationwide.