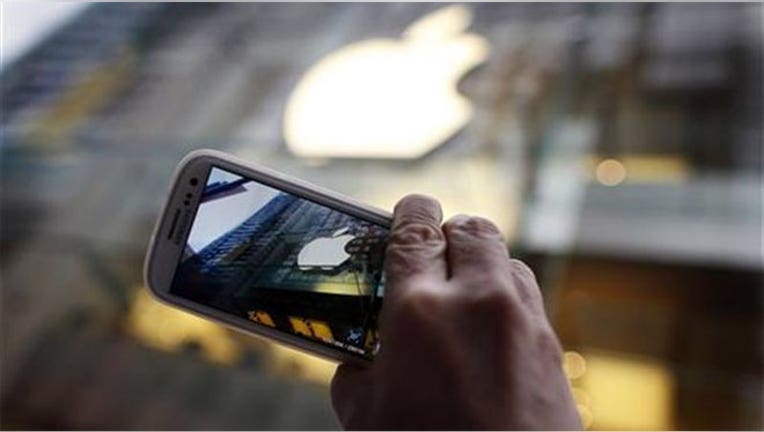 Less than a year ago Apple (NASDAQ:AAPL) looked simply unstoppable, crushing competitors on its way to becoming the world's most valuable company on record.
Faced for the first time with formidable competition on a number of fronts, Apple suddenly seems vulnerable.
With everything seemingly going wrong at once, shares of the iPhone maker have crumbled as much as 28% since topping out at $705 in September, sparking a rare sense of anxiety among Apple shareholders.
The steep descent at Apple has wiped out almost $200 billion of market capitalization and sparked a debate over whether this is just a short-term post-Steve Jobs slump or a far more long-lasting decline that calls for a dramatic solution.
"They haven't had that revolutionary 'Wow!' product since the passing of Steve Jobs. I think that's starting to affect the perception of the company," said John Rettinger, president of tech blog Technobuffalo.com.
To be sure, Apple remains the most valuable company in the U.S. and its stock has soared 25% year-to-date even after a 4.5% tumble on Friday.
Still, Apple's once-pristine track record has also been hurt by a number of stumbles, including its poorly-executed attempt to replace Google (NASDAQ:GOOG) Maps on the iPhone, a fiasco that prompted a rare apology from the company.
Maturing Tech Behemoth
Wall Street has also begun to show some jitters about Apple, with a number of analysts recently slashing their still-lofty price targets on the stock.
Citing concerns about iPhone demand in China, UBS (NYSE:UBS) analyst Steve Milunovich trimmed his 12-month target on Apple to $700 from $780 and also trimmed EPS estimates by about 10%.
But like most of Wall Street, UBS still has a "buy" rating on Apple, believing the company's great run is hardly over.
"Apple is driven to make beautiful products. Whether it is an iTV, wearable computers, or another new product category, we have faith that innovation is not dead," Milunovich wrote.
Colin Gillis, an analyst who has a rare "neutral" rating on Apple at BGC Financial, notes that despite all of the recent concerns, Apple is still set to sell close to 50 million smartphones this quarter.
"That's an unbelievable number, but how much upside can they have to that? The smartphone market itself is slowing down" said Gillis, pointing out that more than 50% of Americans already own a smartphone. "The concern is the China market is not going to be as big for Apple as some people thought."
Samsung Mounts Formidable Attack
At the same time, Apple is for the first time grappling with a well-heeled and legitimate competitor in Samsung.
"A year ago Apple's products were really without competition," said Rettinger.
Backed in part by the South Korean government, Samsung has churned out a number of blockbuster products, including the popular Galaxy S3.
Creative and snarky ad campaigns by Samsung have also taken direct shots at Apple, declaring: "The next big thing is already here."
"Samsung has kind of handed them their lunch," said Rob Enderle, principal analyst at the Enderle Group, estimating the South Korean company is out-marketing Apple by five to 10 times. "They are clearly outmatched."
Rettinger said Samsung has been "incredibly effective at taking away that Apple mystique."
Apple is also feeling competitive pressure from Microsoft (NASDAQ:MSFT), which has been able to finally make its presence felt in the smartphone market.
On the tablet side, Apple's iPad is still leading the market but is also feeling the heat from lower-priced options, including from Amazon.com's (NASDAQ:AMZN) Kindle Fire.
Product Vacuum
Apple's product pipeline may be starting to truly feel the effects of the loss of Jobs, one of the great product innovators ever.
The Cupertino, Calif.-based company hasn't introduced a major new product line since the iPad in April 2010, predating the death of Jobs.
"The pressure is on Cook and company to create something in the image of Steve Jobs," said Rettinger.
There have been rumblings that Apple is considering jumping into the TV game by manufacturing its own line of large-screen high-definition sets.
"Are they able to get lightning that strikes again with a television product to open up a new revenue stream?" asked Gillis.
Many observers believe Apple's slump won't last and eventually the company will churn out another hot product that captures consumers' imaginations.
"I do think it's a short-term slip for now," said Rettinger. "Once Apple can regain that mystique and luster. I would not count Apple out at all."
Others believe a shakeup will be needed to help Apple stay on top without Jobs.
Apple was built to uniquely capitalize on Jobs's incredible talents, especially his prowess in marketing and design.
"He was probably closest to a very power religious figure or politician: someone who can change the minds of others and recognize what kinds of arguments would work best," said Enderle.
Can Jobs Ever Be Replaced?
Enderle believes Jobs left the company in the hands of his No. 2, Tim Cook, in part because Jobs thought he would be able to eventually return from his battle with pancreatic cancer.
"Tim Cook, no matter how you look at it, has none of those skills. He's a logistics guy: he's good at making sure something goes from point A to point B," said Enderle.
He compared Apple's current predicament to a Super Bowl team that is built around a star quarterback and wide receiver but is still expected to compete even after losing those top two offensive players.
"Right now, Apple has no offense," said Enderle.
So, does Apple go out and recruit a new quarterback or change its game plan completely?
Enderle said Apple could "reform" the company around the image of Tim Cook, but warned such a strategy is unlikely to generate the kind of growth shareholders are used to.
"Cook just isn't the guy to do it. Nothing against him, he's just the wrong guy. He's got the wrong skill set for this job," said Enderle.
The better strategy could be for Apple to attempt to recruit one or more individuals who can breathe new life into the company's creative and marketing efforts.
"They're living on momentum right now. We're in a much faster-moving market right now," said Enderle.