Study: There's a 'Dark Side' to Working from Home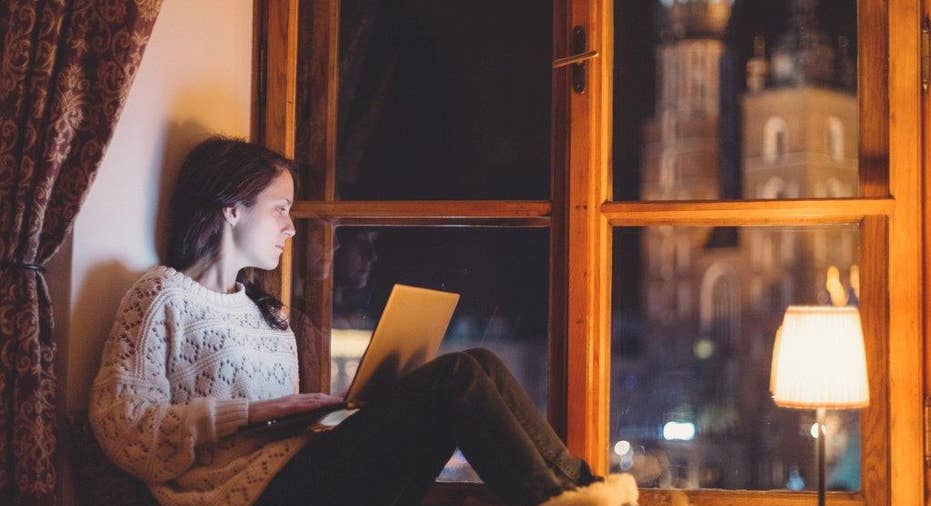 While some see being able to work from home as a job perk, it can actually lead to excess stress and insomnia, according to a new report.
A United Nations study looked at the impacts of working remotely, with technological advances, and found that the pressures of signing-on outside of the traditional 9-5 work day is causing workers across the globe to have high stress levels and more incidents of insomnia.
The study took the pulse of workers from 15 countries – including the U.S. -- and found that overall 41% of highly-mobile employees say they felt some degree of stress, compared to 25% of office workers.
"The U.S. seems to be much further down the road to "anytime, anywhere work" than most [of] the other countries that we studied. Of course, telework/telecommuting was born in California back in the 1970's, so maybe that's not so surprising," Jon Messenger, senior research officer for the U.N. International Labour Organization and co-author of the report, tells FOX Business.
Nearly half (42 percent) of the work-from-home employees surveyed suffer from insomnia, compared to just 29% of those who report to an office setting.
Kate Lister, president of Global Workplace Analytics, who also participated in the U.S. portion of the study, says for American workers, working from home isn't the problem – but instead it is not knowing when to stop.
"We love the ability to work everywhere and anywhere, but it has a dark side. Some employers are beginning to recognize this and enforce downtime," Lister tells FOX Business.
Messenger says isolation is another thing that can lead to burnout for remote workers, and the survey found that there is a "sweet spot," which is working two or three days a week from home—and the rest in the office to get that much needed face-to-face interaction.
"This type of "partial" or "part-time" teleworking appears to maximize the benefits of telework/ICT-mobile work for both employees and employers, in terms of work-life balance and productivity, while avoiding potential downsides such as isolation by helping workers to maintain ties with their co-workers and with the company," he says.