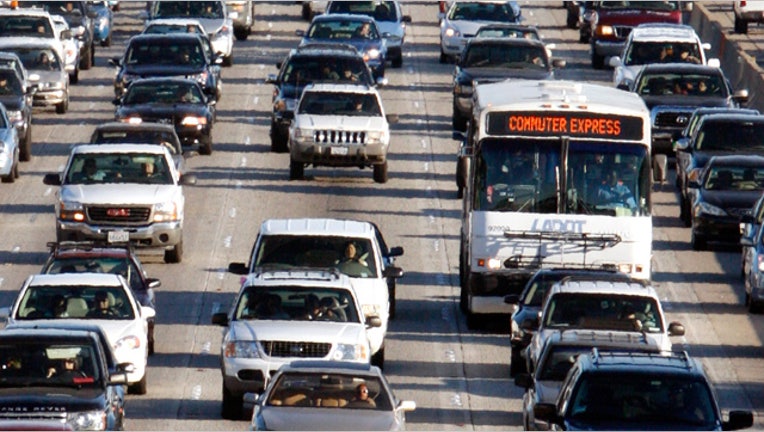 A consumer watchdog group says a high-school graduate with a blemish-free driving record will pay more for car insurance than a college-educated counterpart with a recent accident.
The Consumer Federation of America (CFA) compared rates from five car insurance carriers for two women, both 30 years old and living on the same street. But one driver was single, had a high-school education and rented a home. The other was married, had a master's degree and owned a home.
Each driver carried a black mark: The lower-income driver had a lapse in coverage of 45 days, and the higher-income driver had an at-fault accident with $800 in damage.
The CFA found that the safer driver -- the one with no accidents on her record -- would pay more for liability insurance in the majority of comparisons it ran for 12 cities. In most cases, the difference was at least 25%.
"State insurance regulators should require auto insurers to explain why they believe factors such as education and income are better predictors of losses than are at-fault accidents," said J. Robert Hunter, spokesperson for the CFA and a former Texas insurance commissioner.
Insurance companies often offer lower rates or outright discounts to drivers who are married, own a home or work in a particular occupation. (See our Guide to Car Insurance Discounts.)
Why no insurance is worse than a minor wreck
CarInsurance.com consumer analyst Penny Gusner notes that a lapse in coverage carries much more weight than a relatively minor accident. The $800 tally for the better-educated driver's accident is low enough to fall below many insurers' threshold for a rate increase, she says, but "a lapse in coverage is a big no-no."
There may be benign reasons for a gap, such as a military deployment, she says, but insurers tend to look at the dark side.
"If you don't have insurance, it usually means you were canceled for non-payment or non-renewed because your driving record took a nasty turn."
The CFA report also took the insurers -- Allstate, Farmers, Geico, Progressive and  State Farm -- to task for the huge variance in rates between cities. Allstate, for example, would charge the same driver $850 in St. Louis but $3,292 in Baltimore.
A CarInsurance.com study last year found an even greater disparity, with the same driver paying as little as $730 for full coverage in Bullhead City, Ariz., and $4,214 in Highland Park, Mich. (You can see how rates for full coverage vary around the country with the site's Nosy Neighbor tool.)
In 35 of the 60 cases studied, the insurers either quoted annual premiums in excess of $1,000 or refused to quote a price.
"Unfortunately, the discriminatory practices of auto insurers mainly harm low- and moderate-income drivers," noted Stephen Brobeck, CFA executive director.
The group praised State Farm for offering lower rates to the safer driver every time.
"If they can be a successful company without using highly discriminatory factors, other large companies should be able to do so as well," says CFA's Hunter.
The original article can be found at CarInsurance.com:Study: Safer drivers don't always pay less