Study: Prepaid Card can be Better Deal Than a Checking Account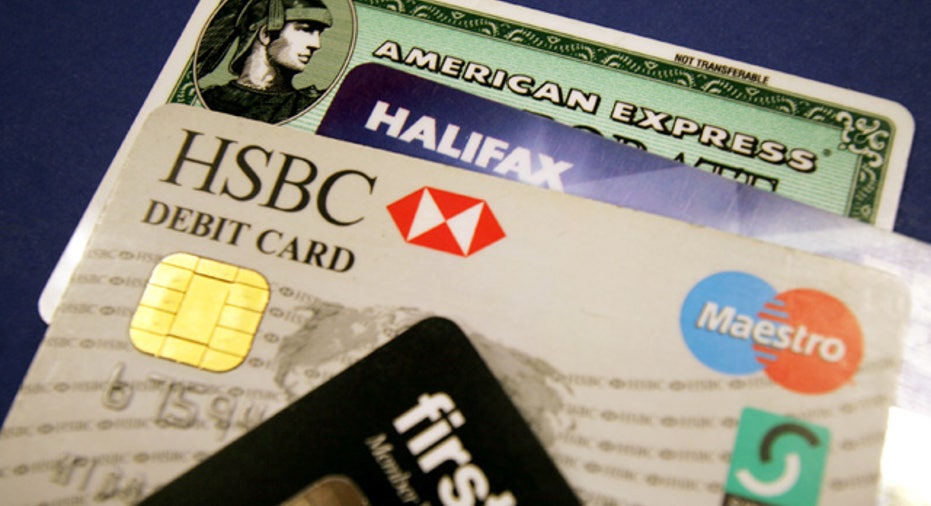 With costs on the rise in the banking industry, a March 2011 study found that prepaid cards might be a sound financial decision for people -- even outpacing checking accounts in some cases.
General-purpose reloadable cards are prepaid cards that can be used like debit cards and "topped up" periodically. Typically there are fees involved with activating and reloading funds to the cards. Reloadable cards especially appeal to people who don't have bank accounts or those who aren't eligible for credit, such as teenagers or people with bad credit.
But with recent regulations that have caused some banks to increase fees and reduce or eliminate traditional "free checking accounts" in order to recoup lost revenue, reloadable cards may also offer a savings over the traditional checking account, said Crystal Wright, a spokeswoman for the Network Branded Prepaid Card Association, which sponsored the study.
What the Study Found
Conducted by economist and CEO G. Michael Flores of the management advisory firm Bretton Woods Inc., the study found that reloadable prepaid cards offer consumers a competitive alternative to checking accounts and check cashing services, with fees stacking up as follows:
*For prepaid cards, fees range from $76 to $261 annually if consumers use direct deposit to add funds to the card. The cost becomes $184 to $380 if they do not use direct deposit.
*Customers pay $218 to $314 every year for a basic checking account at a major bank. The calculation includes five overdrafts per year and associated fees.
*Consumers pay $140 to $720 per year in fees for check cashing services.
Checking Account Fees Drive Some Consumers to Prepaid Cards
Five years ago, Rick Reed, a self-described "freelance tech geek" in Casper, Wyo., ditched his traditional checking account and opted instead to use a prepaid card as his preferred method for financial transactions after being assessed more than $400 in overdraft fees. He was tired of, as he termed it, "getting financially steamrolled."
"Both banks had a habit of processing deposits after debits, regardless of the actual order in which they happened," he said.
That can mean trouble for consumers. Here's why: Say you have $100 in your bank account and then you deposit $250 more. Then, later that day, you use your debit card to pay for a $250 car repair. You would think that since you made the deposit before the debit, you would have enough money in your account to cover the cost of the repair. However, if the bank processes the car repair payment before it processes the deposit, your account will not have enough money to cover the debit and you'll likely be charged an overdraft fee.
Wright said that, generally, general-purpose reloadable cards offer transparency in the fees they charge -- and she said consumers have flexibility based on what features are most important to them.
"Consumers choose prepaid cards because ... they allow consumers to pick and choose the fees they want to pay, such as ATM access, bill pay or speaking with a live customer service representative," she said. "Many fees are waived if customers use direct deposit."
That is the case with Reed, who uses direct deposit to load cash onto his NetSpend card, avoiding a $4.95 fee per transaction.
Prepaid cards have some disadvantages
The study does not take into account interest on checking account deposits, said Beatriz Mauersberg, a financial education specialist for Atlanta-based CredAbility.
Also, bank customers who do not overdraw their accounts will pay much less than the projected checking account fees that were used in the study.
"I think there's an advantage to having a checking account. You have more convenience and flexibility, a bigger network of ATMs and you can earn some interest so your money can grow," Mauersberg said.
Bank deposits also offer additional protection by the FDIC, which insures deposits up to $250,000. "Having money in the bank is definitely safer," she said. When you deposit money with a general-purpose reloadable card, the company you deposit it with pools it with others' funds and deposits them. Their money is FDIC-insured (up to $250,000), the consumer's isn't. Your access to the money depends on the solvency of the company holding it.
There are other advantages to having a checking account
"If you have a relationship with the bank, it helps you in the long run with your credit," said Mauersberg. "People know you there, and you may be able to access not only checking and savings, but other products, such as loans."
She said people can shop around for accounts that offer the best rates and low fees, including small banks and credit unions.
An Alternative for the 'Unbanked'
But for an estimated 9 million Americans who do not have a checking or savings account, the prepaid card offers an alternative to these accounts or to check cashing services.
"I do work with a lot of unbanked consumers. The reloadable card may be a good option for them to keep their money safe," said Mauersberg.
Real estate company McKinley Inc. began offering prepaid cards five years ago as a payroll option to its employees -- some of whom do not have bank accounts, such as seasonal college student employees -- to put all or a portion of their paychecks on the cards.
Celeste Klink, an associate at McKinley, said she estimates about 20% of the company's employees use the pay card option. "I have one myself that I deposit my 'play' money on. The rest of my check goes to an account at a bank," she said.
"There are small fees associated with the number of monthly withdrawals and online inquiries," she said. "They are equivalent to what you'd be charged at a bank. In short, the pay card program has been a huge success for us."
Prepaid Cards Offer Additional Services
As their popularity rises, some prepaid card issuers are offering more services to their customers that mimic some of the benefits of traditional bank accounts. For example, there are a few prepaid cards that are beginning to offer savings programs, such as NetSpend and Mango Money, Wright said.
A few prepaid cards (though not the majority) also allow consumers to build their FICO credit histories and scores.
Reed said he likes avoiding the costly overdraft fees he experienced with his checking accounts. NetSpend sends him a text alert notifying him that it's time to top up the card when the balance is getting low.
Tips for avoiding feesIn order to avoid the rising fees on a traditional checking account, experts say to take extra caution to ensure that you have sufficient funds in your checking account before writing a check or using a debit card. Some banks hold deposited funds for up to seven business days before they are available.
Consumers should also be sure to read the fine print on their card agreements for prepaid cards, as transaction fees may be avoided by utilizing direct deposit.
More from CreditCards.com: