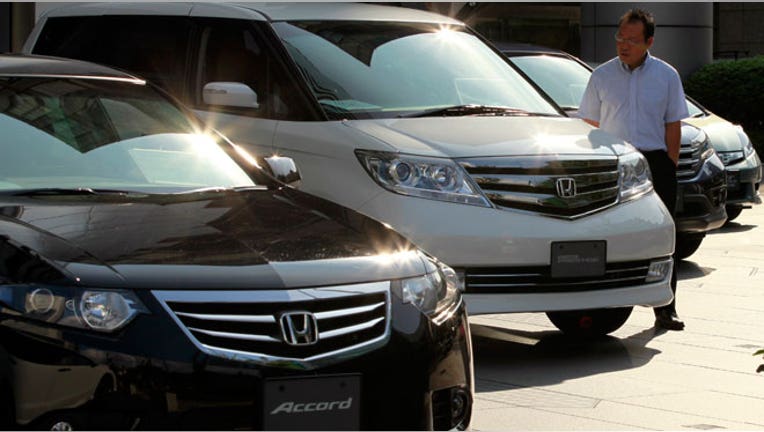 Car and homeowners insurance climbed in almost every state in 2013, with Michigan having the biggest jump for auto coverage and Oklahoma for home protection, according to a new report.
Research and consulting firm Perr&Knight says auto insurance rates rose nationwide by an average of 2.5% last year. Michigan's rate spiked by 8.6%, followed by Georgia at 5.2%.
"The 2013 auto insurance increase is in line with a five-year trend of annual average rate increases between 2% and 4%, and was lower than the 2012 country-wide rate increase of 3.7%," according to Perr&Knight, which is based in Santa Monica, Calif.
Homeowners insurance across the country had an even larger jump, a 5.1% average above 2012. Oklahoma homeowners paid 12.1% more. Florida was next, at 11%. The firm based its findings on public rate filings by insurance companies representing about 80% of the premiums written in 2013.
Perr&Knight's CEO Tim Perr says the country-wide auto coverage rise is likely due to repair costs rising with inflation (the 2013 national inflation rate was 1.6%, according to government figures). As for homeowners insurance, he pointed to widespread damages caused by severe weather events.
"We see larger-than-trend homeowners increases appear to be concentrated in the wind -- hurricane and tornado -- exposed states," Perr says.
Here are the states with the largest car insurance increases, according to Perr&Knight:
Michigan -- 8.6%
Georgia -- 5.2
New York and Delaware -- both at 4.3%
Nevada -- 4.1
Rhode Island -- 4
The report notes that no states had a drop in car insurance premiums last year. Coverage costs in North Dakota, however, remained about the same as in 2012. Florida, Hawaii, Maryland, Maine, Montana and North Carolina were also at the low end, all with increases of less than 1%.
Here are the states with the biggest homeowners insurance jumps, according to Perr&Knight:
Oklahoma -- -12.1%
Florida -- 11%
Kentucky -- 10.9%
Kansas -- 10.3%
North Carolina -- 10.1%
Only two states, California and Hawaii, had a drop in homeowners insurance rates, falling by 3.4% and almost 1%, respectively. Arkansas, Idaho, Maryland, New Hampshire and New York had smaller hikes than most, about 2%, says Perr&Knight.
The report offered a few other industry pricing details:
Renters insurance climbed by 2.6% nationwide in 2013, although premiums fell by 1.8% in California.
Condominium coverage spiked by 2.8% across the country, with the biggest jump coming in North Carolina at 18.7%.
Over the past five years, auto premiums have increased an average of 2 to 4% a year. The annual average for homeowners insurance during the period is between 5 and 7%; 2 to 4% for renters insurance; and 2.5 to 6% for condominium protection.
Homeowners and auto insurance discounts
With coverage costs trending up, it makes good financial sense to get as many discounts as possible. When it comes to your home, start with the more common ones tied to bundling home and car insurance, loyalty rewards and installing smoke detectors and home security systems. Also look into these:
Senior - You may get a cost cut if you're 60 or older. Nationwide, for example, offers a discount of up to 15% for seniors.
Non-smoker - Did you quit smoking? If so, you may get a discount. Allstate, for instance, offers one. You also qualify if you've never picked up a cigarette, cigar or pipe.
Personal status - You can get a discount if you're married or widowed. Nationwide offers up to a 5 discount for those who qualify.
Inflation adjustment - Willing to increase your home's coverage to reflect a rise in inflation? If so, you may get a discount, according to Liberty Mutual.
New home - Liberty Mutual offers a discount if your home purchase closes within 60 days of the policy's effective date.
For auto insurance, these discounts are offered by most insurers:
Safe driver: A clean driving record for a certain number of years -- typically three -- may snag a discount.
Good student: Full-time students with at least a "B" average usually qualify.
Driving courses: Young and more mature drivers who pass accredited classes can qualify. Many insurers accept online courses as well as those in the classroom.
Low mileage: A reduced rate is offered for those who drive less than a specified number of miles a year, such as under 10,000.
Anti-theft: You'll probably get a discount if your vehicle has anti-theft or vehicle recovery devices.
Safety features: Safety features, such as air bags or antilock brakes, will probably get you a discount.
Multi-car: If you have more than one vehicle on the policy, insurers will typically offer a discount.
Renewal: Maintaining coverage with the same insurer can get you a rate break.
The original article can be found at Insurance.com:Study: Auto insurance rates up 3%