Students Face Big Financial Aid Changes in 2012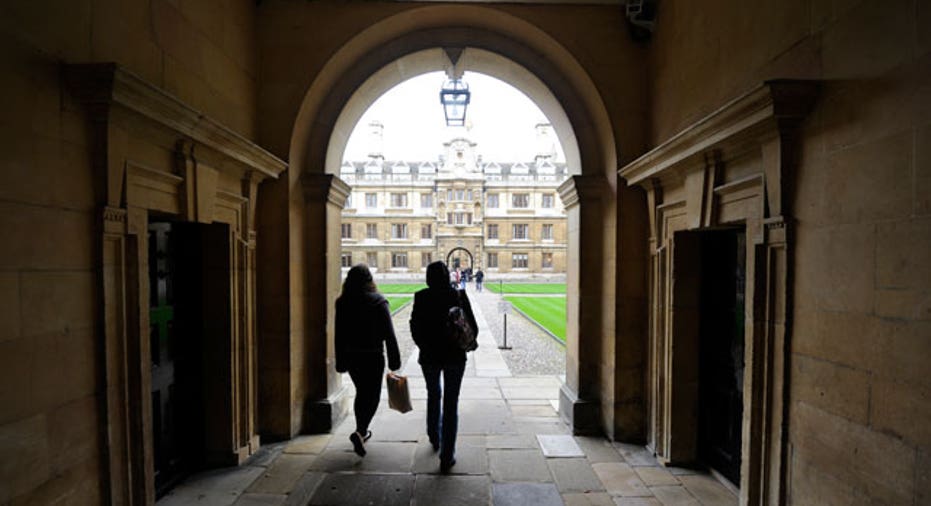 This year, college students face new rules in the financial aid arena. Those applying for grant aid and federal student loans in 2012 will be affected by several changes in the college finance system. Here's what to expect.
Stricter Pell Eligibility Requirements
While the maximum Pell Grant will remain at its current level of $5,550 for the 2012-2013 school year, qualifying for the full award will be tougher. Under current legislation, families with incomes of $30,000 or less automatically qualify for the full grant. However, for the 2012-2013 school year, the income threshold will be lowered to $23,000, according to the Department of Education.
"In New York City, $30,000 a year is ... really poverty level," says Vinton Thompson, president of Metropolitan College of New York. "Some of our students who live at the edges of poverty may not be able to qualify for a full Pell Grant."
Lauren Asher, president of the Institute for College Access & Success, an Oakland, Calif.-based nonprofit that focuses on making higher education affordable to people of all backgrounds, adds that students will also have a shorter time frame in which to qualify for Pell. While students are currently eligible to receive the grant for up to 18 semesters, new legislation lowers that time frame to 12 semesters, reports the New America Foundation.
Lauren Asher says the move will impact more than 100,000 students, many of whom are part-time and transfer students who are close to graduation.
"It's quite dramatic to be on a track knowing that you've got time to get to the finish line, and then all of a sudden, they take up the track," she says.
Restrictions on Ability-to-Benefit Students
Changes are also afoot for students without high school or GED diplomas who entered higher education by passing an Ability to Benefit, or ATB, test. Under current legislation, students who pass an ATB test or complete six hours of course work or the equivalent are eligible to receive federal aid. As of July 1, these students will no longer be eligible for federal aid, reports the New America Foundation.
"Typically these are students who come from a background of some economic or social deprivation," says Thompson, adding that students from a home-schooling secondary-education background will still be eligible for aid.
Pricier Student Loans
Starting July 1, 2012, interest rates on subsidized Stafford loans will jump from 3.4% to 6.8%, reports the Department of Education. Unsubsidized Stafford loan and graduate Stafford loan rates will stay locked at 6.8%.
The government will also eliminate subsidized Stafford loans for graduate students and, for the next two years, will suspend paying the interest on subsidized Stafford loans for undergrads during the six-month grace period between graduation and when students must start paying back their federal loans. Interest that's not paid during that time period will accrue and be capitalized back into the loan, reports the financial aid website, Finaid.org.
The silver lining is students will receive some help paying back loans. Through June 30 of this year, students with both Federal Family Education Loan, or FFEL, and Direct federal loans -- that means at least one federal loan administered by the government and at least one federal loan administered by a bank or other financial institution -- may be eligible to receive up to a 0.5% interest rate reduction on some of their loans if they consolidate.
The government will also relax regulations on federal loan forgiveness for some students enrolled in income-based repayment. Once finalized, the "Pay-As-You-Earn" plan will reduce loan repayment caps from 15% of a student's discretionary income to 10% and forgive all federal loan debt after 20 years of consecutive payments. Who will qualify for the new initiatives and the exact date on when these changes will go into effect have not yet been announced.
"Together, those proposals will help several million students and borrowers lower their borrowing costs and contain the burden of student debt," says Asher.