Student loan borrowers with high debts aren't making progress repaying them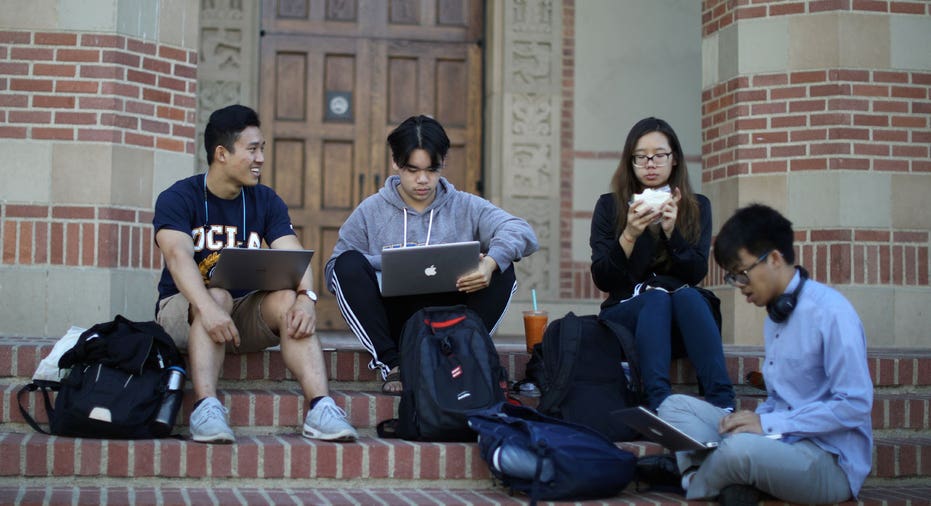 More student loan borrowers have bigger loans and they're struggling to repay them.
The share of student loan borrowers owing more than $50,000 jumped from just 2% in 1990 to 17% by 2014, according to a new paper published by The Brookings Institution. The paper, authored by Adam Looney, a former Treasury Department official and Constantine Yannelis, a finance professor at New York University's Stern Business School, also found that borrowers are having trouble repaying the debt.
Beginning in the 2010s, these borrowers on average aren't making progress on paying down their debt, the research found. Instead, in the first five years of repayment, they owe more on average than the initial repayment balance.
"When we consider the student loan market, we shouldn't necessarily be focusing on the average borrower or average balances — at least from the perspective of repayment," Yannelis said.
The research is the first to take a detailed look at data on the debt of graduate students and those with larger balances. It's results add nuance to the challenges facing student loan borrowers. Conventional wisdom surrounding student debt suggests that borrowers with relatively high balances don't generally struggle to pay off their loans because their degrees, which often come from graduate school, provide major earnings gains.
But Looney and Yannelis's analysis suggest that while these borrowers may not face challenges quite as acute as those with relatively low debts and low incomes, they are struggling to pay down their debt and that's cause for concern. About 20% of borrowers hold two-thirds of balances, Yannelis said. That means that their repayment challenges have an outsized impact on the overall student loan picture. Though borrowers with balances over $50,000 rarely default, because their debt levels are so high, they account for about 30% of all dollars in default, the study found.
And even though these borrowers often avoid the nuclear option of default, "they're finding ways to avoid repayment through alternative mechanisms," Yannelis said. Those include using income-driven repayment plans, which allow borrowers to pay off their debt as a percentage of their income. Because the plans allow borrowers to make smaller payments over a long period of time, they've also made it more difficult to borrowers to actually make a dent in their loans.
The study points to a variety of reasons for the growth in the number of borrowers with these high federal student loan balances. For one, the government began offering PLUS loans in 2006, which allow parents and graduate students to borrow up to the cost of a program. In addition, rising tuition has meant that the demographic of borrowers with high balances has changed from largely graduate and professional students to also include more parents and undergraduates.
The reasons why these borrowers may be struggling to pay down their debt is more difficult to suss out, given that on average they tend to do relatively well earnings-wise, Yannelis said. One possibility, according to Robert Kelchen, a higher education professor at Seton Hall University, is that even for borrowers with relatively high incomes, it's challenging to pay off a large debt in 10 years, the standard repayment period for federal student loans. In addition, the research indicates that students are increasingly taking on high debts to fund graduate education at institutions with poor outcomes, like for-profit colleges.
Less than 5% of borrowers with balances of $50,000 or more entering repayment in 2000 attended a for-profit college, the study found. By 2014, that share jumped to more than 20%.
"There are more for-profit and less-selective public and private colleges with graduate programs now," Kelchen said. "We don't know a lot about the particular earnings of people who went to those schools, but if the earnings are not as good, it's a concern."