Struggling Sony Projects Record $6.4B Loss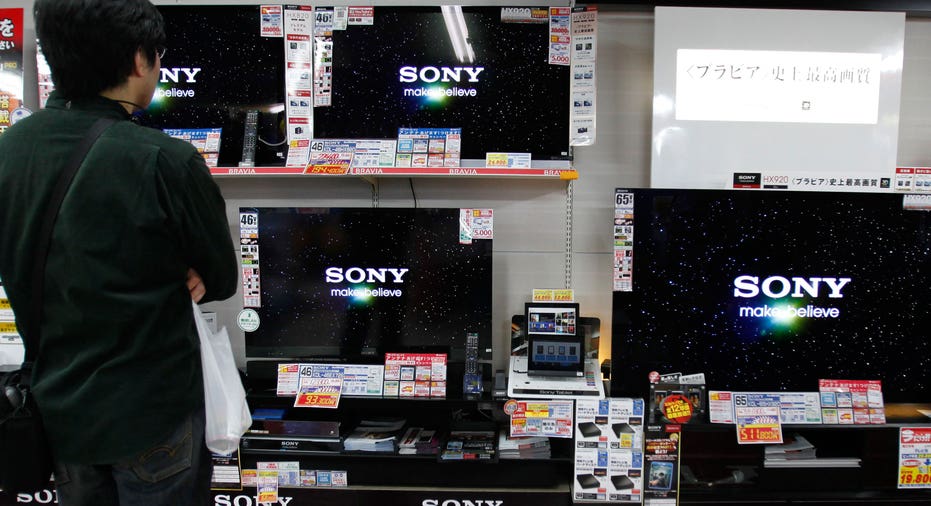 Slammed by a massive tax hit, Japanese electronics maker Sony (NYSE:SNE) warned on Tuesday it will likely suffer a huge $6.4 billion annual loss -- the largest in the company's 65-year history.
The latest downgrade from Sony more than doubles its prior loss forecast and marks the fourth downward revision in less than a year as it grapples with the stronger yen and competition from the likes of Apple (NASDAQ:AAPL) and Samsung.
U.S. listed-shares of Sony slumped more than 8% in the wake of the news.
Tokyo-based Sony projected a net loss of 520 billion yen ($6.4 billion) for its fiscal year that ended in March, compared with an earlier forecast for a loss of 220 billion yen. The new view reflects a 300 billion yen charge tied to deferred tax assets in the U.S.
The electronics company said it is still expecting to post an annual operating loss of 95 billion yen. Sony also said it expects to post consolidated income of about 180 billion yen for the new fiscal year.
"We consider the current situation to be very serious," chief financial officer Masaru Kato said in a news conference. "We will take resolute measures to transform our business without protecting any sacred cows."
On Monday The Wall Street Journal reported Sony plans to slash about 10,000 jobs, or about 6% of its total workforce.
New CEO Kazuo Hirai is set to unveil a turnaround plan for the once mighty electronics giant on Thursday.
Meanwhile, rival Sharp also slashed its fiscal year revenue and operating loss views amid delayed LCD shipments.
Shares of Sony were recently off 8.06% to $18.48. The selloff wipes out a big chunk of Sony's 2012 gain of nearly 12%.