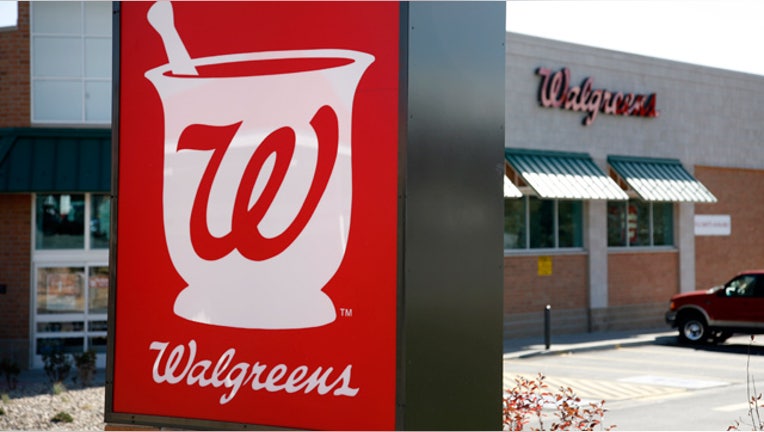 Walgreen (NYSE:WAG) said Tuesday its third-quarter earnings rose 15.7% amid stronger sales of prescription drugs.
But the nation's largest drugstore chain missed Wall Street expectations and scrapped its targets for fiscal 2016, citing questions surrounding Walgreen's partnership with Alliance Boots.
For the period ended May 31, Walgreen reported a profit of $722 million, or 75 cents a share, compared to $624 million, or 65 cents a share, in the year-ago quarter. Excluding one-time items, adjusted per-share earnings climbed to 91 cents from 85 cents.
Revenue grew 5.9% to $19.4 billion. Analysts forecasted adjusted earnings of 94 cents a share and revenue of $19.48 billion.
Drug retailers like Walgreen have faced the prospect of lower drug sales due to an increase in generic drugs hitting the market. Generic drugs are cheaper than brand-name products, although they also bring higher margins.
In the latest quarter, Walgreen's gross margin fell to 28% from 28.5% on fewer brand-to-generic drug conversions. Walgreen chief executive Greg Wasson said the company maintained solid expense control during the period to offset some of the pressure on pharmacy gross margins.
Same-store sales improved 4.8%. The pharmacy section was up 6.3%, while the front of the store saw a 2.2% increase in comparable sales. Customer traffic declined 0.7%, while basket size rose 2.9%.
Walgreen plans to finalize key decisions regarding Alliance Boots, which operates Europe's largest pharmacy chain, and hold a conference call with investors by late July or early August to provide a new set of 2016 goals.
Walgreen did boost its short-term outlook for the partnership, saying the second year should generate $400 million to $450 million in cost savings. It previously expected savings of $375 million to $425 million.
The Deerfield, Ill.-based company acquired 45% of the Alliance Boots in 2012 and has an option to buy the remaining stake in 2015. Walgreen said its board is currently moving toward consideration of the second step in the transaction, including timing and structure, combined management teams and cost reduction measures.
"We are working through complex issues in planning for step two, and we are taking the appropriate time to come to the right resolution for the combined enterprise," Wasson said in a statement.
Shares dropped 1.1% to $72.90 in pre-market trading. Through Monday's close, Walgreen was up 28.4% on the year.