Stronger Deliveries, Prices Lift Toll Brothers to 2Q Beat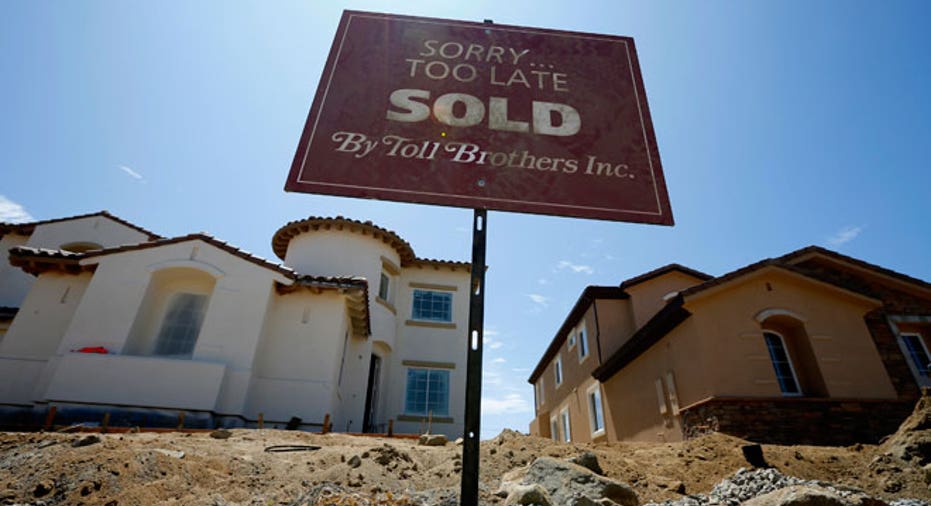 Toll Brothers (NYSE:TOL) more than doubled its second-quarter profit, delivering more homes at higher prices to handily beat Wall Street estimates.
The luxury home builder said Wednesday it earned $65.2 million, or 35 cents a share, compared to a year-ago profit of $24.7 million, or 14 cents a share. Revenue leaped 67% to $860.4 million.
Analysts projected earnings of 26 cents a share and revenue of $828 million.
Home builders like Toll Brothers have benefited from an uptick in real-estate activity and low interest rates. Despite concerns over a recent housing slowdown, Toll Brothers chief executive Douglas Yearley Jr. said the company expects another upswing. Housing demand over the past year has been solid but relatively flat, he noted.
"We note that last cycle's recovery, in the early 1990s, began with a period of rapid acceleration, followed by leveling, before further upward momentum," Yearley said in a statement. "We believe that we are in a similar leveling period in the early stages of the housing recovery with significant pent-up demand building."
For Toll Brothers, Yearley said expansion efforts in key California and Texas markets will be a major source of future growth. The Horsham, Pa.-based company has mostly built homes in the Northeast, mid-Atlantic and Midwest regions.
In the period ended April 30, Toll Brothers delivered 1,218 units, marking a 38% gain year-over-year. The average price of those homes was $706,000 compared to $577,000.
Gross margin widened to 23.6% from 23.3%.
The cancellation rate rose to 3.7% from 3.4%. Net signed contracts were roughly flat at 1,749 units but climbed 7% in dollars to $1.27 billion.
Toll Brothers rallied 1.8% to $36.28 in recent trading. As of Tuesday's close, the stock was down 3.7% on the year.