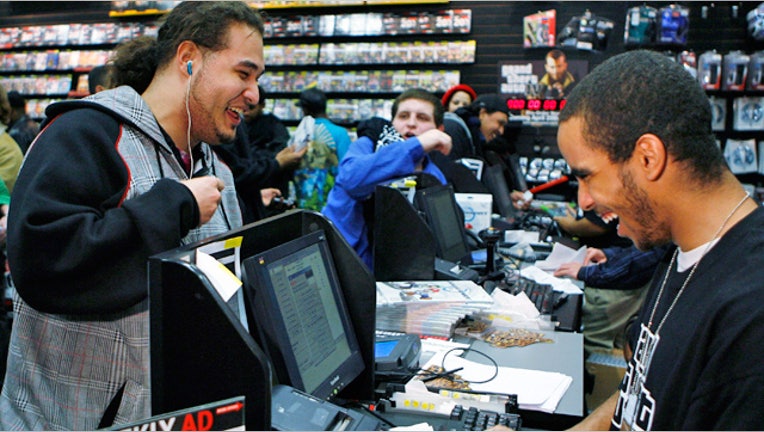 Shares of video game retailer GameStop (NYSE:GME) tumbled more than 19% Tuesday morning after it announced a decline in Xbox 360 and PS3 software sales and unveiled a tepid outlook amid the launch of next-generation consoles.
Strong sales for games on the new PS4 and Xbox One consoles were offset by a greater-than-expected 22.5% decline of the older-version software.
That forced the company to forecast full-year profit of $1.85 to $1.95 a share, below average analyst estimates of $2.14 in a Thomson Reuters poll.
Shares of the retailer were down more than 19% to $36.66 in recent trade, though they remain up about 57% over the last 12 months.
The decline in older software sales was a reflection of skyrocketing next-generation hardware sales. New video game consoles soared 99.8%, while global sales were up 9.3% year-over-year to $3.15 billion.
Same-store sales, a key growth metric, increased 10.2%, led by an improvement of 7.1% in the U.S. and 17.4% internationally.
"I am pleased to report that the extensive planning by our entire team over the past year to prepare for the new console launches paid off," GameStop CEO Paul Raines said in a statement.
The company, he added, secured the top spot by market share in the U.S. and in "most of the countries" it operates in during the holidays and had the highest software and accessory attach ratio of any other retailer for new consoles.
It also boasted a 57% improvement in multichannel sales, or those items bought through the untraditional methods of mobile, web, pick-up at store and e-commerce.