Strip Club Tips From Mickey Mouse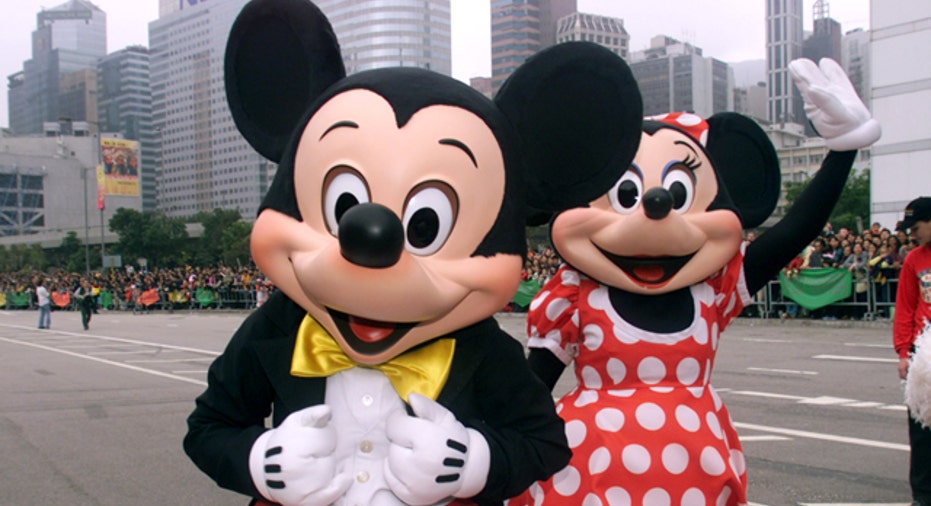 Among a multitude of business people who've learned professional techniques at the famed Disney Institute, count a Denver area strip club owner.
Debbie Matthews, owner of the suburban Glendale "gentleman's club," Shotgun Willie's, has sent five of her managers to weeklong seminars at Disney World in Orlando to learn more about customer service.
"Think about it – they've been trained by Mickey Mouse," Matthews said.
The Disney Institute, founded in 1986, teaches the business principles that Walt and Roy Disney used to create the largest media and entertainment conglomerate in the world. The weeklong seminars are offered at its 11 theme parks around the world.
Matthews, who has owned and operated her club since 1982, said she decided six years ago she wanted to change its culture. "I decided to look into this Disney thing," she said, acting on the advice of a colleague who had attended an institute seminar.
General manager Matt Dunafon, one of Mattews' employees since 1993, went to the Orlando-based bootcamp several years ago. He attended class all day and roamed the theme park at night, as Institute teachers encourage. The only strip clubber in his class of 20 men and women, Dunafon said half his class were managers from restaurant and hotel chains; the other half were officers in the U.S. military, "mostly lieutenants and colonels."
What can managers of a topless club learn about customer service at Disney World? Dunafon and Michelle Poague, another of Matthews' managers who attended the Disney Institute, shared these seven takeaways.
No 1: Maintain the Fantasy
Poague: "It was important to go to Disney World to learn this. They take you behind the scenes of a fantasy world, and show you what goes on behind the scenes. Shotgun's is a fantasy world too. I see what goes on behind the scenes here. You don't want customers to see what goes on behind the scenes."When girls are venting, if a girl has a bad moment with someone, they can go to the dressing room to blow off steam. We don't want other customers to see the girls upset. They're not supposed to be real people who get their feelings hurt. If you are putting on a fantasy, you can't have customers see girls whining about their boyfriends.
"We employ a 'house mom' so the girls can vent. If two girls get at each other, the house mom helps them work it out, so they can go back up there and be in a fantasy again. The thing that struck me most about Disney World was how different the back of the house is from the front of the house. It'simportant that we keep it separate too."
Matthews: "Actually, our house mom currently is a house dad. He brings snacks for the girls, keeps the peace, mediates any disagreements, and acts as eyes and ears for management, to make sure everything that goes on is legal and good."
Disney "cast members," as all employees are called, are taught that guests may save for years and years for one Disney vacation. You can make or break that vacation, they're told, with any lapse in the unfailing politeness or even temper they are instructed to exude.
No. 2: Reward Employees
A rewarded employee is a happy employee who keeps guests happy. Disney employees get free admission to any Disney park, deals on Disney cruises, deeply discounted DVDs and many other perks. All employees are offered day care, and pay for it on a sliding scale, according to their salary. The least-paid employees get free day care.
Dunafon: "We buy employees drinks after their shift, to keep them happy. We encourage them to come in on Sundays and celebrate, by offering  them two-dollar drinks all day. Once each summer, we take all our employees and their families to the Water World amusement park, probably 200 people in all. We encourage employees to celebrate their birthdays here, bring their parents here.
"It's their place too. I'm their co-worker, not just their manager. As weird as it sounds, we try to promote a family culture here. We take care of each other and treat each other with respect."
Matthews: "One thing we learned from Disney is that employees love movie tickets, lots of movie tickets."
Poague: "Some managers intuitively know they should respect their employees. But trust me, others don't realize why you do it. By simply respecting people, they will respect you, will stay with you longer and not cost you so much time and money training new employees. I started here as a cocktail waitress in 1985. The biggest waste is the time spent training new employees. Turnover is so high in the bar/restaurant business."
Matthews: "The way you treat each other as employees is the way you treat your guests. Take time for each other, appreciate each other - especially the entertainers, who have a really hard job."
No 3: Always Listen to Employee Problems, Suggestions
Walt Disney himself kept an apartment over Main Street USA at Disnelyland. A well-known insomniac, he used to walk the grounds in robe and slippers and sometimes talk at length to the third-shift janitorial staff. You never know where your next great idea is going to come from, he'd say.
Dunafon: "At Disney they train you to do your best listening when an employee comes to you with a  problem. And always consider their ideas. Take even a silly idea seriously. Many of the theme park's ideas came from within, they said."
For example, Disney World, which houses some 32 resorts within its borders, has one of the largest laundry facilities in the world.  People of many nationalities are employed there, and many speak no English. Some are very skilled workers from various fields who are laboring at jobs far beneath their abilities since they speak no English. One had been a surgeon in his native land, but was working in laundry since the job didn't require him to speak.
For years, workers had been using hooks with sharp tips to drag bed sheets out of housekeeping carts into laundry trucks. The sharp tips ripped a lot of sheets. In a group meeting, the surgeon came forward and showed his team leader how he had fashioned his own pole with a dull tip and curved hook that grabbed the sheets without ripping them. The old hooks were discarded; the new ones implemented. Within the first year, Disney says more than $1 million was saved by not ripping sheets.
Dunafon: "One employee's idea we took to heart: we hold a dog fashion show in the club the last Sunday of every month. Dogs are paraded on stage in costumes. Half the participants and audience are usually employees, the other half customers."
Poague: "We used to have a greaseboard on the wall next to the deejay, with the names of the girls and what stage they'd be appearing on. As the day wears on, we'd erase names and fill in new ones. Sometimes a name would get accidentally erased and the whole schedule would get messed up. An employee suggested we start using magnetic name tags and just move them around. It works great.
"And we used to have these big fat chairs in the lap-dance area. An employee told us that if the chairs weren't so big, we could get more in the area and make more money for the girls and the club. So we did it."
No. 4: Discount Food for Employees
At Disney parks, food discounting is as much a logistical solution as an employee reward. Disney World encompasses an area bigger than Manhattan. Hourly employees simply don't have time to go somewhere else to eat. Most cast members get a 20% discount on food, and private eating areas are provided for employees who bring their meals.
Dunafon: "That's the way Disney keeps employees on the premises, eating there, staying there as much as possible. They teach that one way to an employee's heart is through food.
"We give our employees any meal on our menu for five dollars. It keeps them here, and helps them make good food suggestions to customers. And they love gift cards to Chili's and other places."
No. 5: Extend Every Sympathy to Customers
Disney employees are taught that when a guest comes to an employee with a complaint – any complaint – say "I'm sorry that happened to you. What can I do to fix it?"
Disney policy mandates that employees allow guests to voice their complaints fully while they listen carefully. Employees don't need manager approval to, say, give someone a new ice cream cone. But they do need to keep a log of what they give away free.
Dunafon: "They taught me the effectiveness of taking my ego out of such situations. When dealing with customers, think 'How would I feel in his shoes?' If a girl spills a drink on his suit or his steak isn't cooked the way he wanted it, don't come one like I'm the manager."
No. 6: Learn how Your Job Interconnects with Everyone Else's
At Disney, this is known as cross-utilization. At all levels of the company, at least once a year, employees will spend several days or a week interacting with guests "on the front lines."
For instance, the hotel housekeeping crews used to roll up all the bedding from each room before throwing it in a laundry cart. But when crew members spent time in the laundry facility, they saw all the extra time it took to unravel the bedding, they changed their practice and now fill the laundry carts one sheet at a time.
Disney  also preaches a very specific approach to managing people. All employees also are treated as VIPs – "very individual persons." Every employee is taught they have a role to play in the grand production – in the kitchens, the offices, the bowels of the cruise ships. They teach the importance of all employees understanding each other's roles.
Poague: "They told us how  they had the laundry people follow the housekeeping people around. They get to see how their job affects the next person down the line.
"Here, for instance, I have never been a deejay. But since I'm a manager, and also do the accounting and payroll, I have to learn what he does, and pay a lot closer attention to everyoneelse's job. What I do affects everyone else, and vice versa.
"When I train a new manager, I explain exactly why we want things done they way we want them done. Do this because when it gets to the bookkeeper, she has to do it this way. There's a formula in what we ask you to do."
No. 7: Details, Details, Details
Poague: "One day, when I was done with class, I visited the Epcot Center and was amazed at the details in all the different "worlds." Around a lake they have little villages from all around the world. I have been to Morocco, so when I went to the Moroccan Village, sure enough the streets were tight and crowded. The smell of curry was so pervasive I felt like I was right back in Morrocco. The music in the pubs of England and Ireland was perfect. Norway, having been there I was astounded right down to the smells of rooms, the way they are supposed to be."I spend a lot of time with our girls, explaining why one thing works better than another. It's very common for our girls, when they first start working here, not to understand the art of seduction. Gypsy Rose Lee said you don't have to be naked, you just have to think naked.
"It's not what you look like, it's how you interact with the customers. I tell them men like sparkly things; if you look expensive they'll think you are and will treat you that way. We tell them why they should get their nails done, why wearing perfume and stage makeup will make them feel pretty, and they'll project that to the customers. Different girls project different fantasies. Some with tattoos and piercings, that's what they project.
"I can't make girls do anything they don't want to do, but I try to give them the knowledge they need to do their jobs better. I might say, 'That's a cute outfit, but if you added a skirt over those shorts, that's one more piece to take off, and what is taken off is the art of striptease."