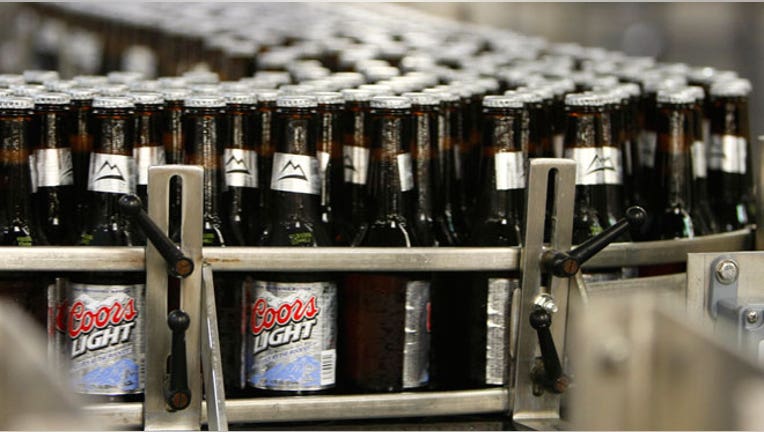 Fueled by a surge in worldwide beer volume, Molson Coors (NYSE:TAP) posted a much stronger-than-expected second-quarter profit on Tuesday but warned the consumer market will remain tough throughout the rest of the year.
The Denver-based brewer of popular beers like Coors Light, Carling and Molson Canadian reported net income of $276.7 million, or $1.50 a share, up 165% compared with a year-earlier profit of $104.3 million, or 57 cents.
Excluding one-time items, Molson said it earned $1.51 a share, widely trumping average analyst estimates of $1.38 in a Thomson Reuters poll.
Shares of Molson Coors climbed 4.3% in recent trade to $52.24 on the news. Its shares are up 22% year-to-date.
Revenue for the three months ended June 30 climbed 17.9% to $1.18 billion, driven by a 20.2% increase in global beer volumes to 16.7 million hectoliters, though sales missed the Street's view of $1.23 billion.
"We delivered these results despite weak consumer demand and poor weather across all of our markets," Molson Coors CEO Peter Swinburn said in a statement.
The accretion from the Central Europe acquisition that was completed in June of last year and helped expand its footprint in Europe and other international markets helped grow the bottom line, as did strong free cash flow and a $373 million reduction in debt.
Molson Coors expects consumer demand to "remain weak" throughout the remainder of the year, a reflection of the tough market faced by MillerCoors during the quarter, its joint venture with SABMiller that saw underlying non-GAAP income fall 5.3%.
However, the beer distiller says it will ramp up marketing efforts behind its core brands in an effort to beat the slowdown.