Steve Harvey Takes on the Egg Industry
Yup—you read that right. Steve Harvey is now on egg cartons.
The long-time comedian has partnered with a food technology company called TEN Ag Tech, hoping to revolutionize the way eggs are sold.
"It's going to help connect the consumer, the everyday working person, to the farmer that feeds them," Harvey tells FOXBusiness.com. "It's to accommodate the public outcry for freshness of their food. People want to know where their food is coming from."
The company is launching a range of shell egg products called "Just Ordinary" that will feature a trace code on each egg that consumers will then be able to track down which farm it actually came from through their mobile devices.
"Consumers can check the source, the origin of the product and it's not just where it came from. This will tell you the time it was packed down to 180 seconds for any eggs in the country," Jonathan Phillips, CEO of TEN Ag Tech tells FOXBusiness.com.
Phillips says his technology is the "uberization of food."
"Uber has transformed your relationship with your driver. In the same way, we're going to change the consumer's relationship with farmers," he adds.
Over the next couple of months, the company is also planning to add a feature that allows the consumer to connect directly to that farmer through social media.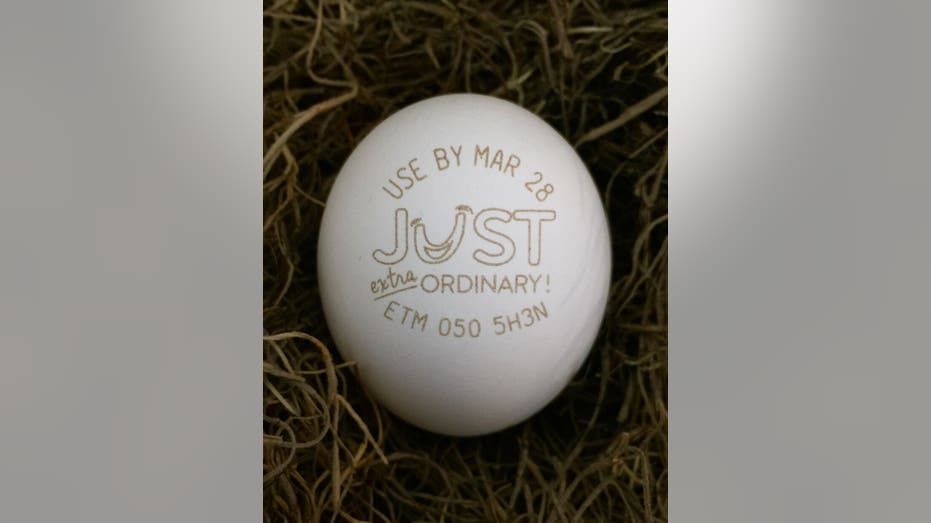 "They ask questions and make recommendations about what they want to see in their foods," says Phillips.
Harvey, who grew up on a farm, says this venture fit perfectly into his brand.
"I have a huge fan base that I think deserves to be connected to their food source and I think that's the way technology is going today," says Harvey.
In 2010, over a half a billion eggs were recalled because of salmonella. It was one of the largest food recalls in a generation.
"Half a billion eggs weren't affected. It was just that no one knew where the eggs were coming from," says Phillips. "If that happened today with our technology—it would never have happened. It's not being able to trace the product. It's about preventing it from happening. It's about delivering safer food to people."
And TEN Ag Tech  has created a business model that works for both farmers and retailers by providing a "brand in hand" partnership so the products not only bear trace code markings that connect to a farmer but will also include store retail brands.
The company also hopes to expand beyond shell eggs into coffee and a range of sustainable, produced meat products.
"The issues that we have with our coffee are child labor, deforestation, pesticides, and herbicides," Phillips notes. "We have no idea whether the coffee we drink in the morning has been treated and with what. We're already in talks with Costa Rica, Nicaragua, and we've had some initial conversations with Colombia—especially given Steve's recent incident."
"I got to do something in Colombia," Harvey added. "If I can do coffee business in Colombia-- that would really mean a lot to me. You would save me from several death threats."
Harvey made a major mistake last year near the conclusion of the Miss Universe beauty pageant when he inadvertently crowned Miss Colombia, Ariadna Gutierrez-Arévalo, as the winner instead of Miss Phillippines, Pia Alonzo Wurztbach.
"I'm a comedian, I have to laugh about it now and keep moving. Colombia is not laughing so hard, that's why I would love to do coffee from Colombia. You know, open up a farm down there or something."
Just Ordinary eggs will go on sale nationwide in a few weeks and they won't be expensive either, as the company plans to target the working class.
"I can't be known as the guy who's been telling jokes for 30 years. I want to be relevant. I want to be significant. I want to leave a footprint in the sand that says he tried to give back to some people."