Steve Bartman receives Chicago Cubs World Series ring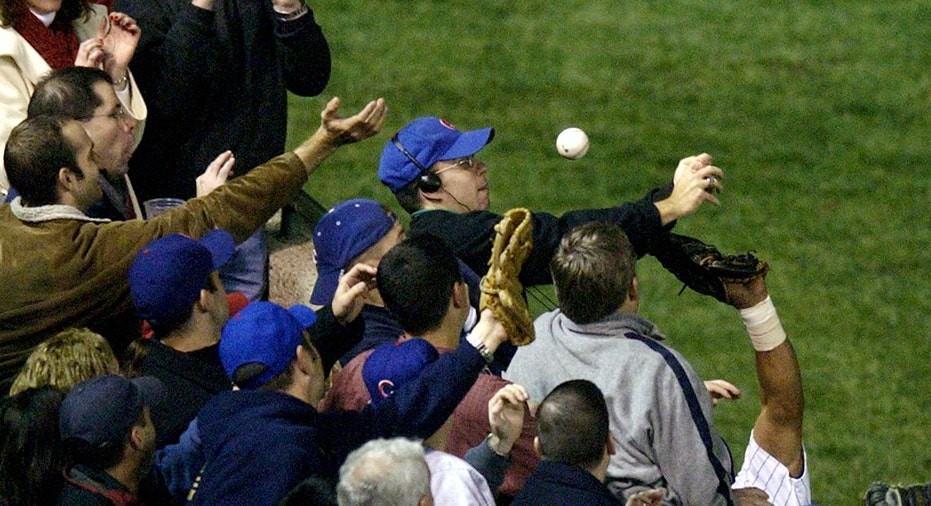 The Chicago Cubs made amends with Steve Bartman on Monday, awarding the franchise's most infamous fan a 2016 World Series championship ring, according to a report.
"On behalf of the entire Chicago Cubs organization, we are honored to present a 2016 World Series Championship Ring to Mr. Steve Bartman," the Cubs said a statement to WGN in Chicago. "We hope this provides closure on an unfortunate chapter of the story that has perpetuated throughout our quest to win a long-awaited World Series."
Bartman gained infamy throughout Chicago in 2003 when he accidentally interfered with Cubs outfielder Moises Alou's attempt to catch a foul ball during Game 6 of that year's National League Championship Series. The Cubs went on to lose the series as part of their 108-year World Series drought, which finally came to an end last year.
"While no gesture can fully lift the public burden he has endured for more than a decade, we felt it was important Steve knows he has been and continues to be fully embraced by this organization. After all he has sacrificed, we are proud to recognize Steve Bartman with this gift today," the statement added.
Bartman received his World Series ring during a meet with Cubs owner Tom Ricketts, president of baseball operations Theo Epstein and president of operations Crane Kenney, WGN reported.
"Although I do not consider myself worthy of such an honor, I am deeply moved and sincerely grateful to receive an official Chicago Cubs 2016 World Series Championship ring. … Most meaningful is the genuine outreach from the Ricketts family, on behalf of the Cubs organization and fans, signifying to me that I am welcomed back into the Cubs family and have their support going forward," Bartman said in a statement.
"I am relieved and hopeful that the saga of the 2003 foul ball incident surrounding my family and me is finally over," he added.