Steve Ballmer Tops List Of World's Richest Sports Team Owners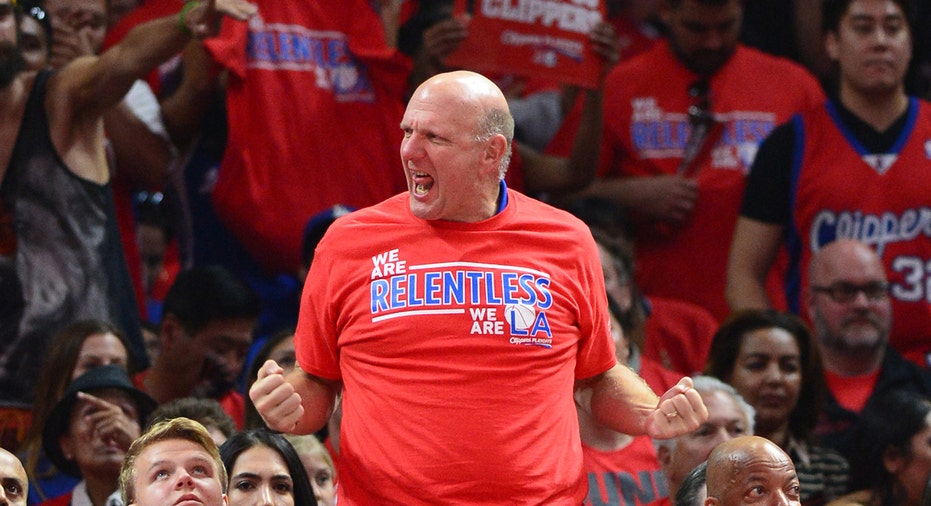 Former Microsoft (NASDAQ:MSFT) CEO Steve Ballmer is the richest team owner in professional sports, according to the 2016 edition of Forbes' annual "Billionaires List." Ballmer, who purchased the National Basketball Association's Los Angeles Clippers in 2014 for a record $2 billion, has an estimated net worth of $23.5 billion.
The 59-year-old tech executive, who led Microsoft from 2000 to 2014, is one of 63 billionaire sports team owners around the world. Ballmer is one of 20 billionaires to own teams in the NBA. The National Football League boasts 19 billionaire owners, while the National Hockey League has 10, according to Forbes' Kurt Badenhausen.
The second-richest sports team owner in the world is Mukesh Ambani, an Indian business magnate who owns the Mumbai Indians cricket team in the Indian Premier League. Ambani's net worth is $19.3 billion.
In the United States, Ballmer is followed by Microsoft co-founder Paul Allen, owner of the NFL's Seattle Seahawks and the NBA's Portland Trailblazers. Allen's personal wealth is estimated to be $17.5 billion. Stephen Ross, the real estate tycoon and owner of the NFL's Miami Dolphins, ranks fifth globally, with a $12 billion personal fortune.
Other notable entries include real estate developer Stan Kroenke, who recently spearheaded the relocation of the NFL's Rams franchise from St. Louis, Missouri to Los Angeles, California. Kroenke owns the Rams, the NHL's Colorado Avalanche, the NBA's Denver Nuggets, Major League Soccer's Colorado Rapids and Arsenal FC of the English Premier League. His net worth is $7.7 billion, which makes him the 8th richest owner in sports.
Tech entrepreneur Mark Cuban, owner of NBA's Dallas Mavericks, ranks 30th on the list with a $3.2 billion fortune. Retired NBA legend Michael Jordan, who turned his personalized Nike (NYSE:NKE) apparel imprint "Jordan" into a multibillion-dollar brand, ranked near the bottom of the list, with a $1.1 billion net worth. He owns a majority stake in the NBA's Charlotte Hornets.
Forbes' entire list of the 2016's billionaire sports team owners can be viewed here.