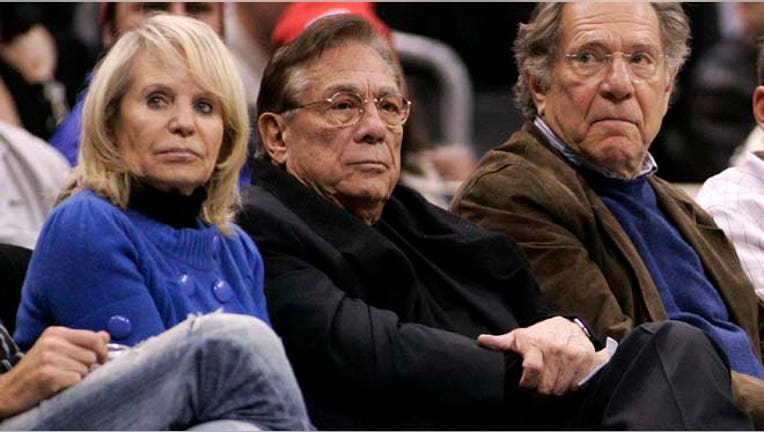 Donald Sterling, the embattled owner of the Los Angeles Clippers, is unlikely to drop his fight against the National Basketball Association, his attorney Bobby Samini tells FOX Business Network's Neil Cavuto.
The longtime Clippers owner was pushed out by the league following controversial remarks that were made public in April. Sterling received a lifetime ban and was fined $2.5 million.
His estranged wife, Shelly Sterling, subsequently struck a deal to sell the Clippers to former Microsoft (NASDAQ:MSFT) chief executive Steve Ballmer for $2 billion. The sale would more than triple the previous record for a professional basketball team. Two hedge fund billionaires, Wesley Edens and Marc Lasry, agreed to pay $550 million for the Milwaukee Bucks in April.
Shelly Sterling took control of the family trust after doctors determined that Donald Sterling was mentally incapacitated. Donald Sterling filed a lawsuit against the NBA and his wife, arguing that any sale of the Clippers requires his approval.
A Superior Court judge in Los Angeles recently sided with Shelly Sterling, allowing her to proceed with the sale while Donald Sterling appeals the decision.
"There's no question there's a battle in store here, and I don't think Donald's somebody to run away from a battle," Samini told Cavuto.
The full interview is scheduled to air Tuesday night at 8 p.m. on "Cavuto."
Samini said he is focused on getting the judge to grant an injunction until the appeal process is completed. He also criticized a decision to allow medical records to be submitted as evidence.
"What we've learned from the outcome of this case is that the price tag on privacy is $2 billion. All of my client's privacy rights were trampled," Samini said. "If his motivation was money, he would sell the team for $2 billion."
Samini also responded to rumors that Donald Sterling had a child with his alleged mistress, V. Stiviano. "I've heard this rumor. I think it's exactly that. It's a baseless rumor. I think this individual is very disturbed. I hope she seeks the appropriate help she needs," he said.
According to Samini, Sterling and Stiviano have not been in communication with each other.