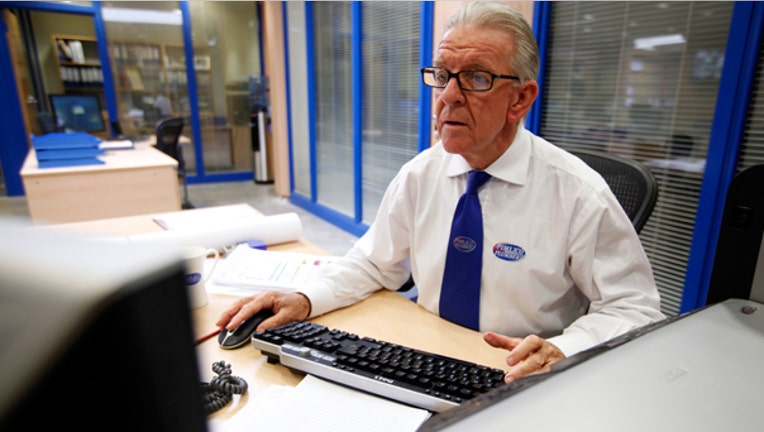 In the new documentary film, Last Will and Embezzlement, Pamela Glasner tells the story of how her elderly father, who suffers from Alzheimer's' disease, fell victim to fraud while in a nursing home. The documentary shows the faces and shares the stories of victims of an all-too common problem in the U.S.: the financial exploitation of the elderly.
The Federal Trade Commission has identified senior identity theft as a major problem, and according to the commission's 2013 report, individuals 50 years and older are the most common victims of fraud, making up 36% of all complaints.
Mark Pribish, vice president at corporate identity theft management firm Merchants Information Solutions, says seniors face unique risks that make them more vulnerable to scams including theft related to tax and government benefits, medical identity theft, and theft at long-term care and assisted living facilities.
"They need to be vigilant in keeping their information secure," he says. "They should also try to stay current with identity theft and data breach updates in the news as those trends may impact them."
Fraudsters also target seniors who might not be able to clearly articulate what's happening to them or those who may be lonely and willing to listen to strangers calling on the phone, according to Adam Levin, founder of IdentityTheft 911.
"They believe senior citizens don't know who to call, or that their kids may not know who to call," Levin says. "Most senior citizens may be too ashamed to say anything. Many times they just don't know they are being defrauded."
Here are a expert tips for seniors to lower their chances of falling victim to identity theft and fraud:
Don't carry your Social Security Card or Medicare card. Levin says many seniors carry these cards in case of a medical emergency, but that can put their personal information at risk. He suggests instead carrying a copy of each card and blacking out the information on it, minus the last four digits of the Social Security number.
Don't talk to strangers. It may be simple advice, but Levin says this is how many seniors fall victim to such fraudsters. "In person, online or on the telephone—don't' talk to strangers," he says. "If the person claims they are representing an organization, never provide them with information if you don't absolutely know who they are."
This also applies to letters, emails and calls from banks or credit card companies looking for information. The notices may look official and the people may sound legitimate, but scammers have become very good at replicating professionals. "If someone calls and claims to be from a bank, get the name of the institution and call back, and ask customer service if they contacted you," Levin says.
Shred, shred, shred.  Seniors may have the tendency to collect things or be unwilling to throw out materials, but both Levin and Pribish say shredding is essential to keeping their identities safe from falling into the wrong hands.
Create strong passwords. Seniors who are active online should create strong passwords to keeping their identities safe, says Pribish. "They need to use a combination of numbers and letters. They also need to be updating their software security on their computers."
Consider freezing your credit. Seniors should consider freezing credit accounts or locking them down to help protect them against major fraud, Levin suggests. "It is extremely important, especially if you are dealing with home care professionals, and your access and need for credit is less."
Have a trusted family member. Sometimes identity theft happens within the family, especially amongst seniors trusting their finances to one or more family members, says Pribish. "Unfortunately family fraud is a common event among seniors, so they need to identify a trusted family member to turn to," he says.