Startups Racing to Renovate the Home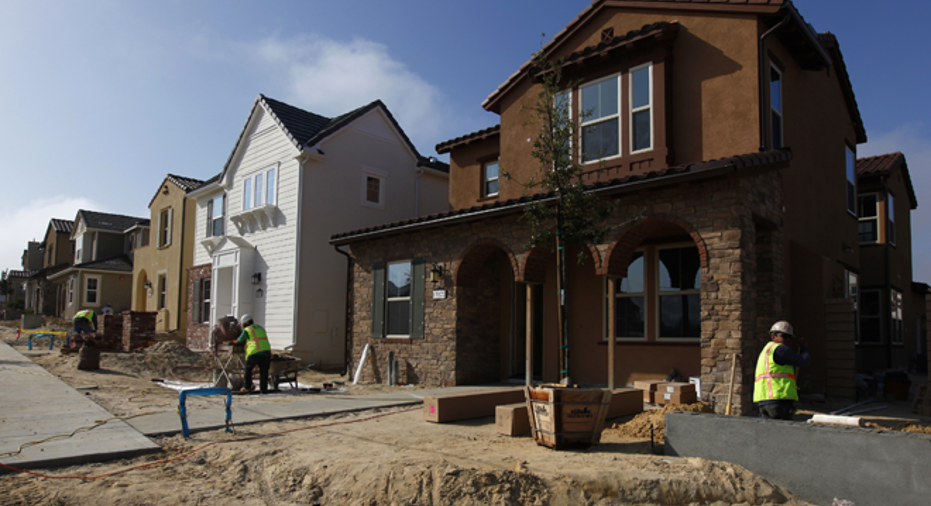 The next big market for startups? Home, sweet home.
This week, Pro.com announced a $14 million Series A co-led by Maveron and Madrona Venture Group that will help the Seattle-based startup grow its pricing engine, which estimates the cost of a home improvement project. But Pro.com is hardly the only startup eyeing home renovation.
In fact, it's not even the only one based in the Emerald City. Earlier this month, Porch.com – which helps homeowners find recommended professionals – celebrated its one-year anniversary since launch by announcing its $27.6 million Series A, which it closed in its first year.
Pro.com, Porch.com and other renovation-focused startups are zeroing in on a major market. Harvard University research from 2012 estimated annual remodeling spending to be about $300 billion. And if these companies' growth is any testament, many homeowners are looking for technology to help them navigate the renovation process.
According to Porch.com, homeowners in 62% of U.S. cities and towns have used Porch.com since its launch – and the company itself has grown from 25 employees to 200 in a year. And Pro.com, which only went live in May, claims to have been used by customers in 22% of U.S. zip codes.
"In today's age of smartphones, you now have tech at the forefront that can make it much easier to connect consumers with services professionals. And that's why you're seeing this big boom," said Pro.com CEO and founder Matt Williams. "It's not just a follow-me strategy [creating] Uber-like apps … It is truly a transformation occurring in how customers find professionals from an industry perspective."
Bringing Yellow Pages Into the 21st Century
On Porch.com, homeowners can search for professionals by type (painters, general contractors, carpenters, etc.) and location. Professionals are encouraged to post photos of their work, and homeowners can review professionals they've hired.
The pros' pages also detail the number of years spent in the industry, the typical cost of a project and how many projects they've completed at nearby neighbors' homes. Porch.com claims to have 1.5 million pros on the site, 200,000 of whom have had their licenses verified by the company.
The Porch.com site also serves up a healthy dose of renovation-inspiring photos, which helpfully display the project's cost. Users can save photos for later review with the site's "Scrapbook" tool.
The Palo Alto-based Houzz, which launched in 2009, also glams up the home-professional directory, with over 4 million photos posted on the site. The startup claims to have nearly half a million active pros on the site; like Porch.com, their pages feature reviews and past projects, so homeowners can better familiarize themselves with experts' work. Houzz reports more than 20 million monthly unique users, 90% of whom are homeowners.
Porch.com CEO Matt Ehrlichman said he came up with the idea for the company during the process of building a home for his own family.
"There was lots of innovation around buying a home, but once you bought a home, there were no tools [in terms of] who to use … that will fundamentally change with technology," said Ehrlichman. While there are lots of big real-estate brokerages, he said the fragmentation of the construction and renovation industries presented a hurdle when it came to innovating in this space.
"The second big reason out there is … you're letting somebody inside of your home, so people rely on word-of-mouth referrals as much as they possibly can. The home is unique in that regard. The amount of data and the type of data you need to give people trust and comfort is different than in other industries," he explained.
Taking an Online Dating Approach to Finding a Professional
Other startups are going one step further, trying to fix up homeowners with a pro to fix their homes.
Pro.com begins by providing users with an instant price estimate for a project based on the cost of labor in the homeowner's neighborhood. When users hit "Find a Pro," the startup then looks to match up the homeowner with prequalified professionals in the database who would best be able to complete the project. Pro.com takes a 10% commission for any project booked through the site.
"It's really easy to have a directory that you can go to … We have much more deeply connected data about who this pro is and why they're good for your job," said Williams.
Sweeten, which calls itself the "OKCupid of Home Renovations," debuted to the general public last week in New York City. The company was launched in 2011 and has been operating a beta version of the site; Sweeten recently crossed the $100 million mark in terms of the value of projects posted on the site.
Co-founders Jean Brownhill Lauer and Preeti Spiratana are both experienced architects. Brownhill Lauer said she was inspired to start Sweeten after facing home renovations after buying a house in Brooklyn.
While Pro.com is working on a national scale, Sweeten is zeroing in on individual cities. Brownhill Lauer said her team has screened through 3,000 general contractors to find 300 Sweeten-approved professionals; the company matches homeowners with the three best contractors for any given project, based on the type of project, style, experience level required and cost.
Since its public launch last week, Brownhill Lauer said the site saw $4 million in projects posted on the site, up from $2 million the week prior. Sweeten has raised $1.3 million in seed funding from investors including Great Oaks Venture Capital and angel investor Joanne Wilson.
And though it's not focusing solely on home improvement, the biggest of all these startups, at the very least from a funding perspective, is Thumbtack, which last month raised a $100 million Series D from Google Capital, just months after it closed a $30 million Series C. Once users type in their zip code and their project, Thumbtack sends them proposals from professionals on the site with a custom quote, customer reviews and more information on the business.
"Home improvement, home repair and home maintenance is a huge category for us," said CEO and co-founder Marco Zappacosta.
Of the 3 million projects posted annually on Thumbtack, more than one-third are related to home improvement, said Zappacosta, making the home the single biggest category for the online marketplace.
Zappacosta argues that the pro-matching approach is a significant step up in value for homeowners.
"It's very easy to find names and numbers … but you've got to do a bunch of work to call down and see which one's available, who's interested, and check the references to make sure they're a good fit," said Zappacosta.
With Thumbtack, he said, "you don't have to do the work – the professionals can come to you." Zappacosta said the business grew 5X from the first half of 2013 to the first half of 2014. Given the size of the home industry, Zappacosta said he's not too worried about Thumbtack's other startup competitors.
"We are blessed to be working in a very big market. I don't lose sleep over whether there are enough dollars to go around. I focus on making the user experience better and better … and growing our network of professionals," he added.