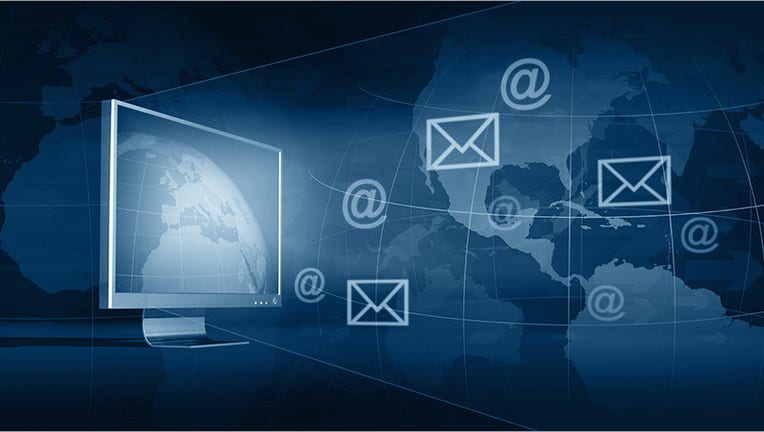 Despite what many tech companies would like you to believe, we have not arrived at an all-digital society just yet. Things like email and cloud storage are great, sure, but the truth of the matter is that physical mail isn't going anywhere. According to the United States Postal Service's website, they handled more than 153 billion pieces of mail in 2016 alone. For both individuals and businesses alike, the headache of sorting and processing mail still remains as a huge problem. It makes sense, then, that many different companies over the years have launched with the mission of digitizing our mail and relieving us of the stress of having so much paper lying around.
Earth Class Mail was founded under the name Document Control way back in 2004 with the goal of providing virtual vanity addresses and mail digitization to its customers. At first, it was a massive success. The company received heavy funding, and was even profiled in a reality television series entitled "Start-up Junkies." When the recession of the late 2000s hit, however, funding for the promising company dried up, and Earth Class Mail struggled until it declared bankruptcy in 2015. It was eventually purchased by technology investment firm Scaleworks, where it has been restored back into a competitive business. With new leadership and a focus on automation, Earth Class Mail hopes to reclaim its former glory.
The story of Earth Class Mail is an interesting one. When we think of a startup, we usually think of a very specific type of company. In our public consciousness, startups are brand-new companies working on what they hope are world-changing new products and services. Twenty-somethings in hoodies code away on bean bag chairs, hoping to get rich beyond their wildest dreams. At the same time, however, companies like Uber are still considered by many to be a startup, even though they have more than 16,000 employees and are estimated to be worth more than $50 billion. So it's fair to ask the question, just what exactly is a startup? Ask 10 tech leaders, and you'll likely get as many answers. In the case of Earth Class Mail, the term 'startup' is definitely more about attitude than a marker of age.
Company DossierName: Earth Class MailFounded: 2004CEO: Jess GarzaHQ: San Antonio, TXWhat They Do: Virtual Address and Mail DigitizationBusiness Model: Subscription-basedCurrent Status: Live, with more than 25,000 customers and 2 million pieces of mail processed per yearCurrent Funding: Owned by Venture Equity FirmNext Steps: Increased focus on mail automation and the B2B market
Why it Works for Businesses
The way Earth Class Mail works is straightforward. Simply choose one of the company's available virtual addresses (more than 40 cities throughout the U.S. are available) that best suits your business needs. From there, every piece of mail you receive will be organized and stored at an Earth Class Mail facility by one of the company's HIPAA-certified technicians. Once your mail arrives, simply log in to your Earth Class account to view your mail as a high resolution, searchable PDF file. Because your mail is now digital, Earth Class opens the door to a host of organizational and routing capabilities you wouldn't be able to perform on paper correspondence.
When the company found its early success, it was because it was a pioneer in this space. Dealing with mass amounts of snail mail is a headache, and the idea of virtualizing customer mailboxes caught on quick. Looking at it through a modern lens, Earth Class Mail is a service that can be hard to appreciate as much as it deserves. That's because today, unlike back in 2004, we're able to scan documents with our smartphone cameras. So while Earth Class' technology is certainly useful, it doesn't quite fit the criteria of "cool." In 2004, however, the idea was revolutionary.
"At the time that Earth Class Mail was founded, it was the industry creator and leader, " said Earth Class Mail's CEO, Jess Garza. She previously worked at another Scaleworks company before taking on the CEO role as part of the company's planned revitalization. "We dominated that stage and lead the way with innovation around supporting individuals who were traveling and who needed a stationary address for their mail. A secure way to receive their mail while they were away from their home address."
There are a number of services that offer similar functionality. For example, USPS launched a digital mail service in 2017 that allows you to preview your mail before it is sent to you. Another company, Anytime Mailbox, offers not just virtual offices in the U.S., but throughout the world. Few companies, however, offer the sorting and automation capabilities of Earth Class Mail. And that is exactly what the company is focusing on today.
From your online account, you have a lot of options for what you want to do with your mail. If you'd like them to, Earth Class Mail can deposit your checks for you. If you want junk mail to be immediately thrown away, you can do that as well. You can even choose to do things like forward relevant mail directly to, say, your attorney or shred documents altogether. Additionally, it offers integration with popular office software and services, like Xero , Box, and Google Drive among others. Being able to automate routine mail-related tasks and integrating with the services that today's businesses use is how the company is hoping to stay ahead of the curve. The company has also paid more attention to its business customers recently, which differentiates it from some of its consumer-focused competitors.
Startup State of Mind
Can a company that was launched during the age of iPods, Myspace, and flip phones be considered a startup? That's a fair question. According to Crunchbase Editor in Chief, Alex Wilhelm's definition, a startup can be defined as such if it falls under what he calls the 50, 100, or 500 rule. Basically, he argues, if a company has more than $50 million in annual revenue, 100 or more employees, or is worth more than $500 million on paper or otherwise, it cannot be classified as a startup. When we sat down with Drew Olanoff, Scalework's vice president of communications, he cited the Wilhelm model as an argument that Earth Class is, indeed, a startup. It is difficult to gauge Earth Class Mails's "eligibility" under Wilhelm's rule. Under Scaleworks, the company offers very little information about its financials. With that in mind, the company appears to have less than 50 employees on LinkedIn, and according to a post from the Oregonian a few years ago, the company was reporting a little more than just $5 million in revenue back in 2014.
Even if you don't agree that Earth Class is a startup in the traditional sense, it's clear the company has suffered from many of the problems that startups often face. Both Garza and Olanoff cited operational mismanagement, a revolving door of executives, and a lack of focus on what made the company a leader in the first place. All these added up as contributing factors to the company's near-destruction. In the aforementioned Oregonian story, the company had at one point racked up more $13 million in liabilities. While it's likely too soon to determine how the company is faring with the new initiatives, Garza seemed very optimistic about the current direction of the company.
When asked about the company's future plans, Garza and Olanoff both maintained that for right now, the focus will be on making the service as strong as it can be. Olanoff also explained to us that from the Scaleworks point of view, the future is wide open and that they want to see how Earth Class grows in the coming years. Everything is on the table, but the immediate goals are to grow the company into one that is both stable and attractive to customer.
Ask the Experts: Startup Advice Lonne Jaffe, Managing Director at Insight Venture Partners said that Earth Class Mail's automation features and established customer base is what will help it stand out in a crowded field. As more and more companies offer straight mail digitization and virtual addresses, the price point of such services is coming down and profit margins will only get thinner. He added that Earth Class Mail is wise to focus more on its automation offerings than other developers."The interesting aspects of the business are the higher value offerings that you could roll out on a chassis like what Earth Class Mail has as their existing customer base," said Jaffe. "All of those capabilities are sometimes referred to as demand-side economies of scale associated with them. So you can have an advantage in rolling out those higher value services if you're starting from a platform that already has a lot of customer using your core scanning mail capabilities. My sense is that is where the focus is going to be. And it's a more interesting market opportunity. "When asked about what a company like Earth Class Mail can do to develop at this stage in its life, Jaffe said that they should maintain focus on their services .. My intuition is they will likely keep all of their options open," said Jaffe. "It's too early for them to know for sure what they would do."It's worth noting that at one point in his career, Jaffee also worked for an older company with a startup mindset. "I had been CEO of a software company before I joined Insight that was forty-nine years old. It was founded in 1968, called SyncSort . When we came in, by the culture and the DNA of the business, became a startup very quickly," said Jaffe. "So, in all the ways that matter, Earth Class Mail can certainly be a startup."
This article originally appeared on PCMag.com.