Starting a Company? Why Silicon Valley Is Not Your Friend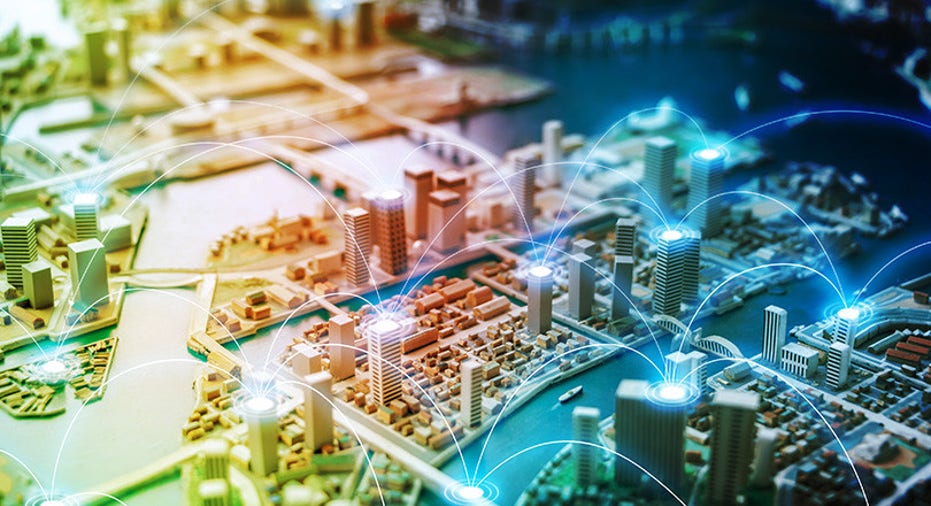 Silicon Valley and New York City may get the lion's share of VC attention, but tech startup ecosystems are developing in urban centers across the country, particularly the Midwest and South.
Venture for America, for example, has a two-year fellowship program that places recent grads in a network of startups spanning 18 cities nationwide, including Baltimore, Cleveland, Detroit, Kansas City, Pittsburgh, St. Louis, and New Orleans.
"These cities are losing population while the rest of the country grows, but have nascent entrepreneurial ecosystems," Venture for America CEO Amy Nelson said at the Techonomy conference this week. "We place [grads] with a startup in one of these cities, they spend two years apprenticing to an entrepreneur, and at the end of that many go on to be leaders in those companies. Twenty percent decide to start their own businesses."
David Lee represents student financing organization MPower USA and tech corporation ARSC Federal. MPower works with investors and universities to help students finance their educations, and then works to hook them up with jobs. The organization focuses on areas dealing with a loss of industry, Lee said, like cities once built around coal, tobacco, or textile manufacturing.
For these cities to develop tech ecosystems that last, Lee said companies and startups, universities, and governments need to focus on preventing brain drain: talented entrepreneurs and technologists who leave home and never come back.
"It's not about convincing one company to move a factory," said Lee. "It's about taking the immense talent that comes out of this innovation and cultivating the university outposts, the incubators, and putting ideas and capital together in a great locale that can actually thrive."
But as Datto CEO Austin McChord explained, setting up shop in smaller Rust Belt cities also carries major economic benefits for startups. Datto is a Connecticut-based data backup and disaster recovery software startup for small to midsize businesses (SMBs). As the company was growing and looking to expand, it decided to open an office in Rochester, New York.
"It's amazing how much further your dollar goes," said McChord. "You want a square foot of office space? It's incredible what you can get in some of these other regions compared to big cities."
From right: Austin McChord, David Lee, Amy Nelson
McChord also talked about the ease of working with the local government compared to that of a big city, where getting something like a construction permit to renovate an office is a lot tougher.
"A lot of these cities have also been through a few cycles and have people working in government who are actually trying. Rochester is doing everything in its power to be business-friendly," he said. "If you're thinking about where to go to start a business and disrupt an industry, you're starting with a huge leg up in one of these second- and third-tier markets, where you've got the whole city behind you right out of the gate."
Nelson pointed to alternative venture capital firms as well, like Rise of the Rest, Drive Capital, and Mercury Fund, which invest specifically in startups outside of New York and Silicon Valley. Collectively, there are hundreds of millions in venture capital dollars focused on these markets, she said.
These cities can also develop specialized niches. New Orleans has a burgeoning edtech sector. Pittsburgh is spearheading AI development. Detroit is focused on mobility. Nelson also talked about how nearby cities can work together on a broader scale to create a more cohesive regional economy.
"Birmingham, Alabama, Nashville, and Atlanta are all only a few hours drive away from one another," said Nelson. "Cities in these markets need to work together to create a regional economy that also has proximity to research universities and medical institutions and works with big companies to create an ecosystem allowing talent to flourish and new entrants in other markets."
A lot of factors need to come together in these cities to make for a lasting ecosystem, but for startups the decision is simpler. Ultimately, McChord said choosing one of these cities over a major tech hub could be a deciding factor in whether a tech startup with limited resources succeeds.
"It's amazing the different attitude people have when you move outside Silicon Valley or Boston or New York. If we had moved to one of those tech hubs, I think it's unlikely our business would have succeeded."
This article originally appeared on PCMag.com.