Starbucks to Happy Hour Goers: Come Drink Our Wine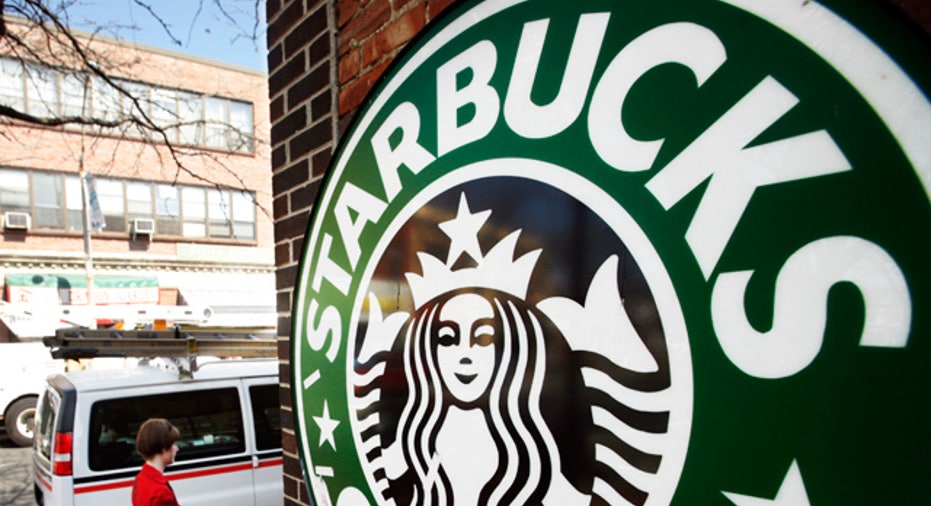 Starbucks (NASDAQ:SBUX) is reportedly preparing to expand its evening menu that includes wine, beer and truffle macaroni and cheese to thousands of more cafes across the country.
The move would help revive late-day revenue when caffeine-intensive product sales drop off sharply.
The coffee giant's chief operating officer Troy Alstead told Bloomberg News this week that the company will extend the program, which has been tested in just a few select markets in Chicago, Seattle, Los Angeles, Atlanta, Portland and Washington D.C.
The roll-out would take place over the next several years.
Seattle-based Starbucks first tested Starbucks Evening in its home market in 2010, and then expanded the program once greeted with cheery reviews.
"Sometimes, you just want a glass of wine and a delicious bite to eat without going to a bar or making a restaurant reservation," Starbucks said.
The menu, only available after 4 p.m., features such treats as parmesan crusted chicken skewers, bacon-wrapped dates with balsamic glaze, truffle mac and cheese, two different types of flatbreads and chocolate fondue.
Perhaps the biggest attraction will be its offering of sparkling, white and red wines, and beer. In Seattle, the evening menu includes Prosecco Villa Sandi il Fresco from Italy, Riesling from Columbia Valley and Malbec from Argentina.
The experience will feel much like day-time Starbucks, with orders being placed upfront with the barista and names being called when orders are ready. Regular pastries and coffees will continue to be available through this time.
Starbucks did not immediately respond to FOX Business for comment.
Shares of Starbucks were up 0.40% to $76.22 in recent trade, tracking gains in broader markets.