Starbucks Single-Cup Coffee for Keurig Coming in November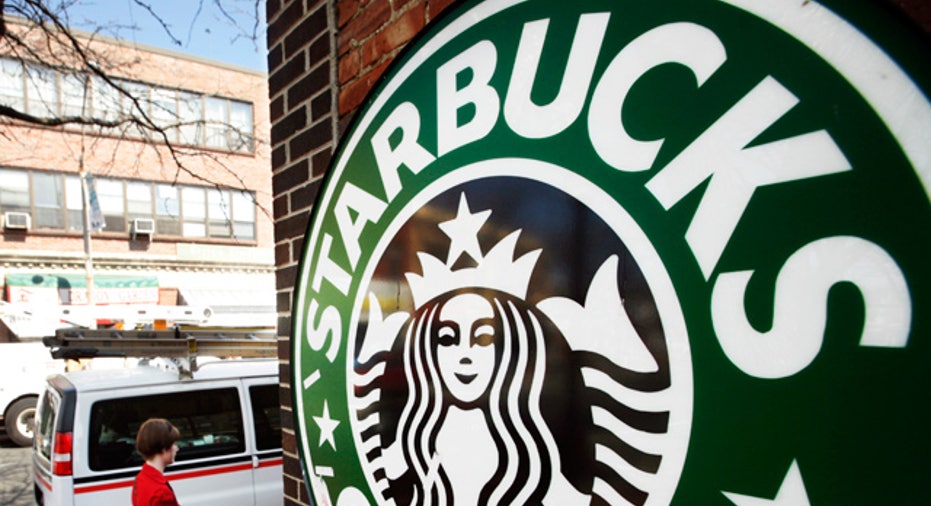 Consumers will start seeing long-awaited Starbucks (NASDAQ:SBUX) k-cups for the Keurig on store shelves at the start of November, and the coffee giant predicts the single-cup business will brew up a hefty profit.
The Seattle-based coffee retailer said the packs will be available throughout grocery stores and specialty retailers in the U.S. through an exclusive licensing deal with Green Mountain Coffee Roasters (NASDAQ:GMCR), which makes the Keurig Single Cup Brewing system.
We are excited to expand our presence in the multi-billion dollar single-cup coffee category, said Jeff Hansberry, president of Starbucks global consumer products group, in a statement.
Starbucks, the world's largest coffee company, has been looking to expand beyond its traditional cafes, entering the single-cup market over the last few years and offering packaged coffee in grocery stores.
The coffeehouse chain already has a successful instant coffee brand, Via Ready Brew, which surpassed $200 million in system-wide sales. Analysts have said that sales of Via could hit $1 billion globally by 2015.
Starbucks has similarly bold plans for its shiny new k-cup business. It plans on building the unit into a $1 billion business over time, according to Hansberry.
Starbucks estimates U.S. coffee industry growth last year was driven primarily by single-cup coffee sales of nearly $2 billion. And Keurig, which allows users to make one cup of coffee or tea at a time, holds more than 80% of the market share.
Backing its ambitious goal for the at-home coffee business even more, Starbucks has estimated that 80% of its current U.S. customers do not yet own a single-cup brewer, which means there is plenty of room for growth.
In addition to their launch in the U.S., the k-cups will be available in Canadian stores in March 2012 and through both Starbucks and Green Mountains web sites by August of next year. The company intends to make the Keurig packages available at its own retail stores in the U.S. and Canada later in 2012.
The k-cups will be available in a wide variety of Starbucks coffee flavors and blends, including Breakfast Blend, Pike Place Roast, House Blend, Sumatra and French Roast. Tazo tea Awake and Tazo tea Zen will also be available.
The coffee cups will be available in packages of 10, 16 and 54. The tea will be available in 10 and 16-count packages.