Starbucks Introducing Powermat Charging Tables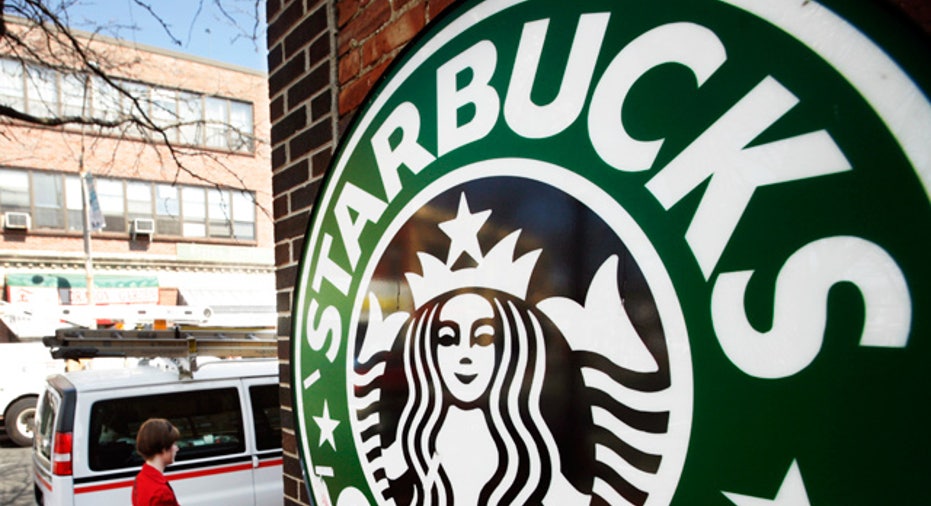 Starbucks (NASDAQ:SBUX) will be making it easier for customers to charge their smartphones and tablets, announcing a national rollout of Duracell Powermat (NYSE:PG) charging pads at its coffeehouses.
"We are thrilled to offer our customers that next level of convenience with wireless charging," Adam Brotman, chief digital officer at Starbucks, said in a statement. "Rather than hunting around for an available power outlet, they can seamlessly charge their device while enjoying their favorite food or beverage offering right in our stores."
Visitors at Starbucks and Teavana will now be able to charge their phones and tablets without bringing a wire, as Starbucks will be introducing "Powermat Spots" -- designated areas on tables and counters where consumers can charge their devices. The rollout will begin at select stores in the San Francisco Bay Area and Boston and then will expand throughout the U.S.
The global coffee chain has long strived to make its stores technologically accessible. Starbucks, an early adopter, introduced wifi in its stores in 2001. "We have always tried to anticipate our customers' needs early in the adoption curve and provide a world-class solution," Brotman said.
Powermat Technologies is hoping that this partnership will spread awareness about their wireless charging panels. "Every device that you buy will have it built in" someday, predicts Daniel Schreiber, president of Powermat. "This becomes a big deal when it hits mainstream."
Duracell Powermat is a joint venture between Procter & Gamble's Duracell division and Powermat Technologies. The deal with Starbucks is "a critical step in Duracell's vision to make dead battery anxiety a thing of the past," Stassi Anastassov, president of Duracell at Procter & Gamble, said in a statement.
Starbucks shares are up 6% this  month. They closed Wednesday at $74.80, with a market cap of $56 billion.