Starbucks 1Q Profit Beats on Sales Gains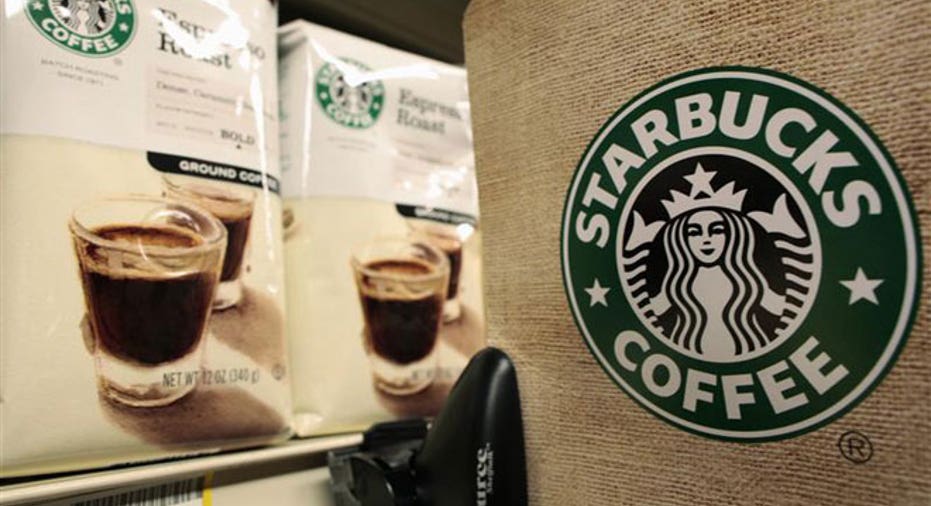 Starbucks (NASDAQ:SBUX) said Thursday its first-quarter profit climbed 25%, as the coffee chain benefited from broad gains in same-store sales.
The company also backed its outlook for fiscal 2014 revenue growth of 10% and raised its guidance for per-share earnings to between $2.59 and $2.67, compared with a prior view of $2.55 to $2.65.
Shares ticked 1.2% higher to $74.30 in after-hours trading Thursday.
Starbucks reported net income of $540.7 million, or 71 cents a share, compared to a year-ago profit of $432.2 million, or 57 cents a share. Revenue rose 12% to $4.24 billion.
The first-quarter report beat Wall Street's earnings view of 69 cents a share, while revenue fell short of a $4.29 billion projection.
All of the company's regions saw higher same-store sales. The company logged growth of 5% globally, as worldwide same-store traffic was up 4%.
Comparable store sales rose 5% in the Americas, where operating income was up 24% at $732.1 million. Europe, the Middle East and Africa saw a 50% jump in operating income.
Total operating margins rose to 19.2% from 16.6%.
Winter weather has cut down on traffic at many retailers, which are already dealing with the ramifications of a consumer shift to e-commerce. Starbucks has said its loyalty program helps drive traffic.
CEO Howard Schultz said the first-quarter results demonstrate that a "unique combination of physical and digital assets positions us as one of the very few consumer brands with a national and global footprint to benefit from the seismic shift underway."
"Holiday 2013 was the first in which many traditional brick and mortar retailers experienced in-store foot traffic give way to online shopping in a major way," he noted.
The Seattle-based company also said it expects to open 1,500 net new stores in the current fiscal year.