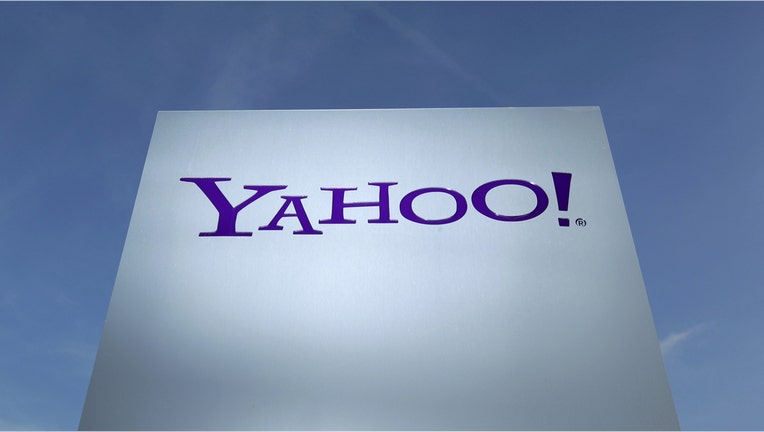 Activist investor Starboard Value said on Wednesday Yahoo should change its management, board and its business strategy, putting more pressure on Chief Executive Marissa Mayer and raising the possibility of a proxy battle.
Shares of Yahoo, which owns a 15 percent stake in Chinese e-commerce giant Alibaba Group Holding, were down 1.5 percent at $31.71 in premarket trading.
In a letter to Yahoo's board, Starboard said the Internet company should separate its Asia assets - its stakes in Alibaba and Yahoo Japan - through either a sale or spin-off of the core search and advertising businesses.
"We are confident that both of these objectives are achievable, but will require a change in leadership and strategy," Starboard Managing Member Jeffrey Smith wrote in a letter to Yahoo's board.
Yahoo could not be immediately reached for comment.
Mason Capital, Yahoo's seventh-largest shareholder, is also pushing for an immediate sale of its Internet business, people familiar with the matter told Reuters on Tuesday.
Despite being at the helm for more than three years, Mayer has been unsuccessful to revive growth in Yahoo's revenue and faces stiff competition from the likes of Facebook and Alphabet's Google unit.
Some shareholders have expressed doubts for much of the past year about whether Mayer has a robust plan to revive the struggling Internet media business.
These investors criticize Mayer for what they say were a series of ineffective acquisitions and her inability to stem the continued decline in the value of the Internet business as reasons to replace her.
"It appears that investors have lost all confidence in (Yahoo's) management and the Board," Starboard said.
The Alibaba stake, worth more than $30 billion, accounts for the bulk of Yahoo's current market value, while its 35 percent stake in Yahoo Japan is worth $8.5 billion.
Yahoo's plans to spin off its stake in Alibaba hit a hurdle in September when the Internal Revenue Service denied the company's request for a ruling on whether the transaction would be tax-free, potentially costing shareholders billions in taxes.
Starboard, which owns less than 1 percent of Yahoo, urged the company in November to drop its Alibaba stake sale plans and sell its core businesses instead.
In December, Yahoo shelved plans to spin off its Alibaba stake and said it would create a separate company that would house Yahoo's Internet business and its stake in Yahoo Japan.
(Reporting By Lehar Maan and Supantha Mukherjee in Bengaluru; Editing by Saumyadeb Chakrabarty and Maju Samuel)