Starboard in Bid to Take Over Darden Board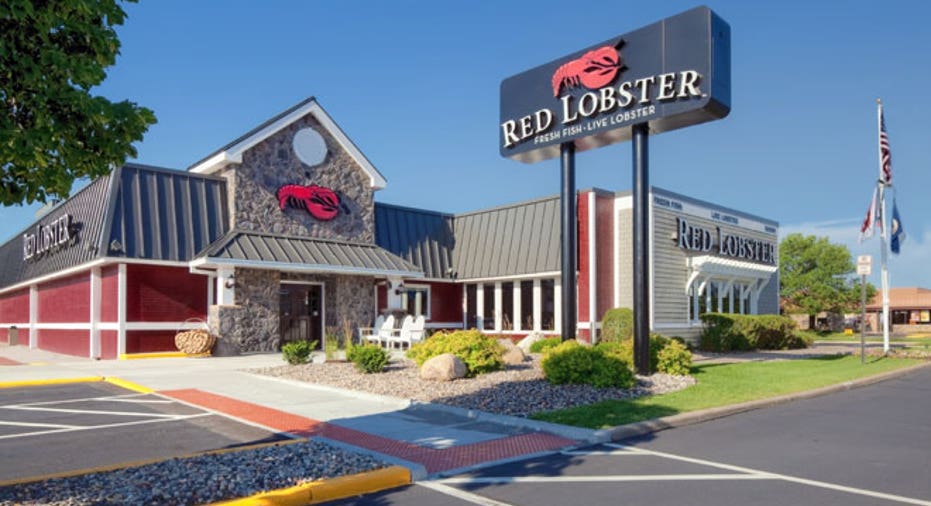 Activist investor Starboard Value nominated a full slate of 12 nominees for Darden Restaurants' (NYSE:DRI) board, putting more pressure on the Red Lobster parent after the proposed sale of its seafood chain.
Darden's $2.1 billion deal to sell Red Lobster to Golden Gate Capital has faced criticism from Starboard, which holds a 6.2% stake in Darden, and fellow activist Barington Capital.
Since the restaurant operator initially disclosed plans to sell or spin off Red Lobster in December, Starboard and Barington have urged Darden to pursue a bigger break-up that would separate growing brands like LongHorn Steakhouse from larger restaurants like Olive Garden.
In a letter to Darden shareholders on Thursday, Starboard said the restaurant owner is "essentially giving away" Red Lobster.
Darden expects $1.6 billion in proceeds from the deal. As part of the transaction, Golden Gate has a $1.5 billion agreement to sell Red Lobster's real estate portfolio to American Realty Capital Properties (NASDAQ:ARCP), which will then lease the properties back to the restaurant.
The net proceeds from the Red Lobster sale represent just $100 million more than the chain's real estate, Starboard explained.
Starboard, which increased its ownership stake after the Red Lobster deal sent Darden shares lower, now believes its $4 billion estimate for the value of Darden's properties "was conservative." The activist has called for Darden to separate its real estate holdings.
Starboard went on to criticize Darden for agreeing to a transaction that does not require shareholder approval.
Darden issued a statement saying its board "will consider the Starboard nominations in due course." The company also said its plans to sell Red Lobster and "reinvigorate restaurant performance" reflect input from shareholders.
"Starboard's assertions continue to be based on incorrect and unrealistic analysis, which results in misleading conclusions regarding the value associated with the sale of the Red Lobster business," Darden added.
Among Starboard's nominees is current Tim Hortons (NYSE:THI) board member Margaret Shan Atkins, former Olive Garden president Bradley D. Blum and Alan N. Stillman, who created the concept for the TGI Fridays chain.
The 12 nominees would be up for election at Darden's annual meeting, which has yet to be scheduled. Last year's meeting was held in September.
"Although we remain extremely disappointed with the Red Lobster sale, we are excited by the prospect of a future for Darden under the direction of a newly constituted board of directors," Starboard wrote.
James A. Mitarotonda, the chairman and CEO of Barington, backed the effort by Starboard to replace Darden's board.
"Shareholders can no longer afford to be represented by directors that appear neither focused on, nor responsive to, shareholder concerns," Mitarotonda said in a statement.  "Darden desperately needs directors that will represent the interests of the owners of the company and not just the CEO and themselves."
Darden shares jumped 1.7% to $49.50 in recent trading. Through Wednesday's close, the stock was down 10.5% year-to-date.