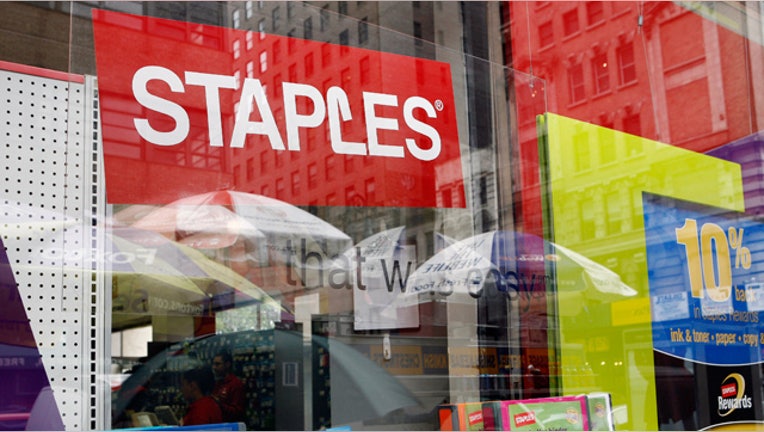 Staples (NASDAQ:SPLS) is offering a 110% price match guarantee for the back-to-school shopping season, hoping to steal customers from retail competitors.
Staples said Tuesday it will match prices on items sold and shipped by Amazon.com (NASDAQ:AMZN) or any retailer that sells products in both retailer stores and online. Shoppers will also get an additional 10% off the difference.
The offer, which begins on June 29, is available in Staples stores and online.
The office-supply chain has struggled to boost revenue amid growing competition from online retailers like Amazon and big-box stores like Wal-Mart Stores (NYSE:WMT). In response, Staples is putting more focus on e-commerce sales, which now account for nearly half of the company's total sales.
Staples reported a 43% drop in its first-quarter profit and warned of lower sales in the current period. Earlier this year, Staples announced plans to close as many as 225 stores in North America by the end of 2015.
Shares fell nine cents, or 0.8%, to $11.14 in recent trading. Staples is down nearly 30% year-to-date.