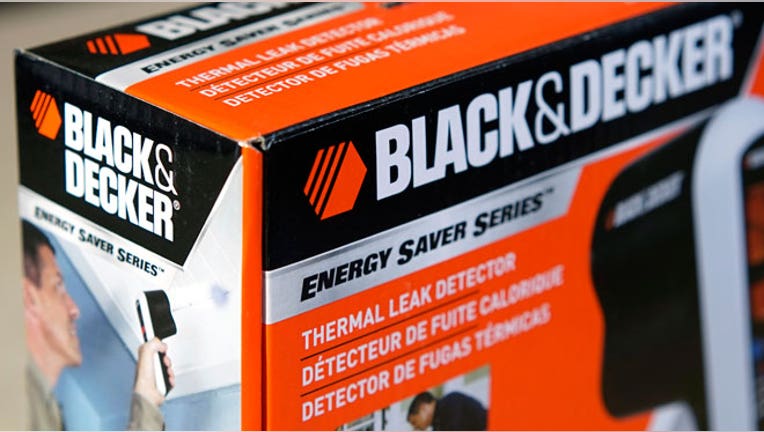 Stanley Black & Decker's (NYSE:SWK) fourth-quarter profit tumbled 89% on higher restructuring charges that overshadowed revenue growth.
The maker of tools and other products reported on Friday a profit of $56.1 million, or 35 cents a share, compared to $492.1 million, or $2.99 a share, in the year-ago period. Adjusted earnings of $1.32 a share did beat Wall Street estimates by two cents.
Sales grew 9.3% to $2.91 billion, coming in ahead of expectations for $2.87 billion. Gross margin narrowed a bit to 35.5% from 35.6%.
Charges related to mergers and acquisitions more than doubled to $135.5 million. Stanley and Black & Decker completed their merger in 2010 and subsequently sold its hardware and home improvement group two years later to Spectrum Brands Holdings (NYSE:SPB) for $1.4 billion.
Early last year, the New Britain, Conn.-based company completed its acquisition of Hong Kong's Infastech, a manufacturer of fasteners, for $850 million.
Stanley Black & Decker's sales have recently benefited from an increase in housing and construction activity, in addition to acquisitions. Fourth-quarter sales in the construction and do-it-yourself segment rose 6.2% to $1.46 billion. Sales in the security segment fell 2.2%, while the industrial unit jumped 27%.
Chief operating officer James Loree said the construction and DIY businesses saw "exceptional" growth in North America and Europe.
Stanley Black & Decker has strong momentum in about 80% of its portfolio, he added, with security representing the last 20%. The company has said it will cut costs and take other actions to turn the business around, and Loree noted that security results in North America have already improved.
Stanley Black & Decker backed its outlook for fiscal 2014, calling for earnings of $5.18 to $5.38 a share. Adjusted per-share earnings are expected to check in at $5.30 to $5.50.
The company said M&A charges will likely fall in the current year, bringing GAAP and adjusted earnings closer together.
Shares climbed 2% to $82.07 on Friday morning. The stock was hammered in October when Stanley Black & Decker cut its 2013 guidance, but through Thursday's close, shares were still up 4.1% over the last 12 months.